Cars
Published on October 22nd, 2019 | by Subhash Nair
0
Hyundai Santa Fe 2.4L Premium Review: Extra Large
The Hyundai Santa Fe has been around long enough to be a familiar sounding name in Malaysia. That being said, it's not your typical SUV, occupying a part of the market reserved for larger D-to-E segment vehicles.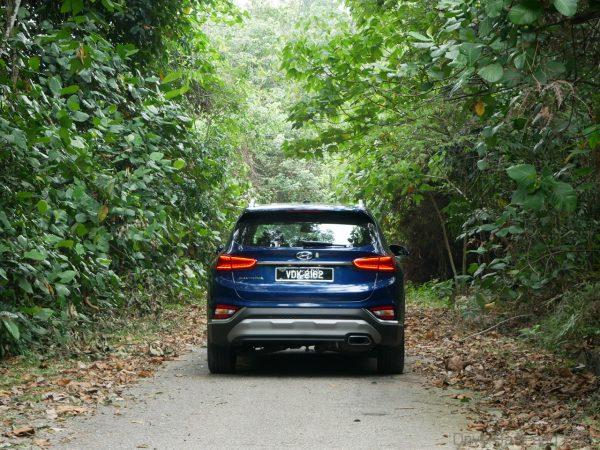 The latest generation model is available in Malaysia in 4 variants, and you can even specify a burgundy coloured interior for a couple of thousand Ringgit. So it's quite an interesting option, especially for those looking for a large family car that looks and feels a little upmarket, without coming preloaded with upmarket complications.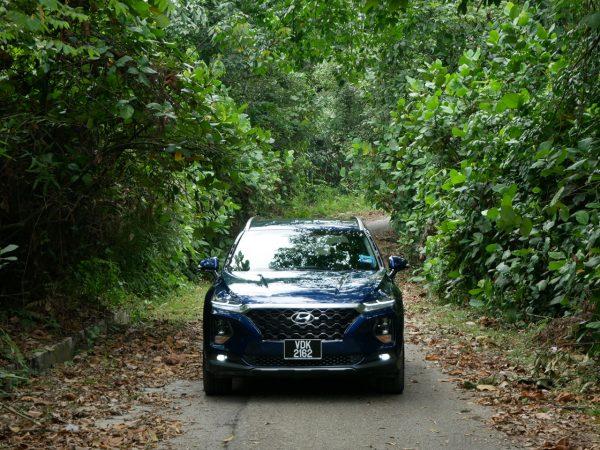 The Santa Fe is a strong performer, with a proven and refined powertrain. The 2.4-litre petrol engine under the hood is naturally aspirated and works quietly in the background to get this behemoth of a vehicle going.
With 170hp and 225Nm of torque, this engine is more than adequate, and has that big hearted quality that traditional car buyers will appreciate. A smaller turbocharged engine may have gotten the job done as well but this is the preferred way to go for better refinement and reliability.
A smooth shifting and familiar 6 speed conventional automatic which sends power to the front wheels in this petrol Santa Fe. The diesel is available with all wheel drive for those who need it.
The Santa Fe is a very functional 7-seater SUV. There's a little button on the side of the middle row seat that when pressed, collapses and slides the seat forward in a single motion. Neat.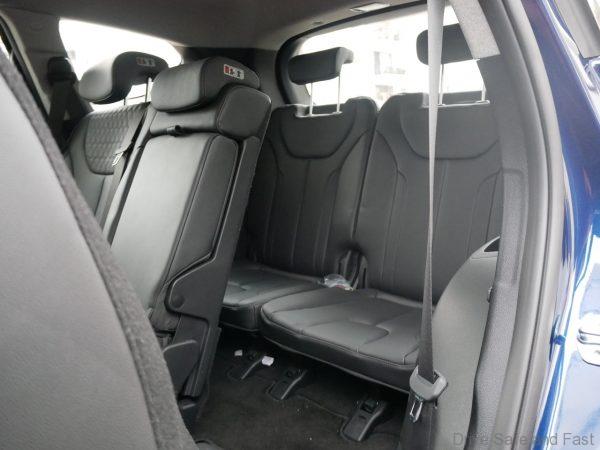 The rear seats work for smaller adults and children but has limited legroom otherwise. There's the option to fold them flat for 547L of storage space.
Hyundai's design game has gone from competent to nuanced to downright avantgarde in just a few years. I think we saw this first on the facelifted Elantra, but moving the design language from an established lines to new territory might give the new Hyundai's a more polarising look. Instead of something that is merely handsome, the Hyundai Santa Fe creates a look that is both proportionate and distinct.
To me it's a step in the right direction for the company, as their previous generation of vehicles seemed to be too conversative to attract much attention. This new Santa Fe has a certain aura about it, quite like the Land Cruisers of old. The imposing shape and gargantuan size no doubt contributes to this, but the finer details in the body panels and light graphics too.
Up front you get ultra slim LED daytime running lights disguised as headlights the way the a la Nissan Juke and Jeep Trailhawk. A huge Cascading front grille takes up most of the front fascia to give the Santa Fe that signature modern Hyundai grille. At the rear, the taillights are finished in an intricate 3 dimensional LED graphic. It's the kind of stuff you'd find in the premium segment, that's for sure.
The interior gets some interesting little details as well. The instrument cluster consists of digital and analogue elements, both of which sport very unique looks.
I'm not sure if the execution of the digital element works very well, but it's functional enough, with smooth animations and colour-coded drive modes. Large swooping lines characterise the dashboard, forming multiple layers.
The 7" infotainment unit is housed within a floating display and gives you Apple Carplay & Android Auto connectivity.
Here's where most arguments for the Hyundai Santa Fe in Malaysia start to fall apart. You see there are plenty of great SUVs way under RM170,000. Some of them are better equipped than even this Premium spec Santa Fe at RM190K.
To be fair, it is really well equipped, with stuff like a powered tailgate, LED headlights, 19" alloys and more. But again, these are not things you don't get at lower prices. What you're really paying for is the car's size. The Santa Fe is a whole segment above what most other Japanese, Korean and German brands offer. Only the Mazda CX-8 and its sibling, the Kia Sorento are able to match the Hyundai in terms of interior volume.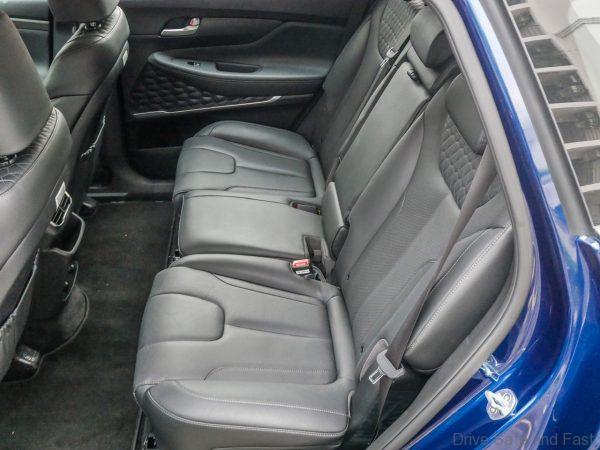 So if you're looking for an SUV that is large enough to make an American buyer happy in terms of width and height, then the Hyundai Santa Fe might be for you. Otherwise, most MPVs are better suited to the task of moving 7 people around more comfortably and slightly smaller SUVs can get the job done for a lot less money.
Hyundai Santa Fe 2.4L Premium Specifications
Engine: Inline-4, 16-Valve, DOHC, Petrol
Capacity: 2359cc
Gearbox: 6-speed Conventional Automatic
Max power: 170hp @ 6000rpm
Max torque: 225Nm @ 4000rpm
Price: RM189,888