Automotive
Published on November 20th, 2019 | by Subhash Nair
0
When You Park Illegally, You Risk Damage Like This
Here's an interesting and rather tragic situation. This slightly modified red Honda Jazz had parked at the corner of a street, and another vehicle came along and t-boned.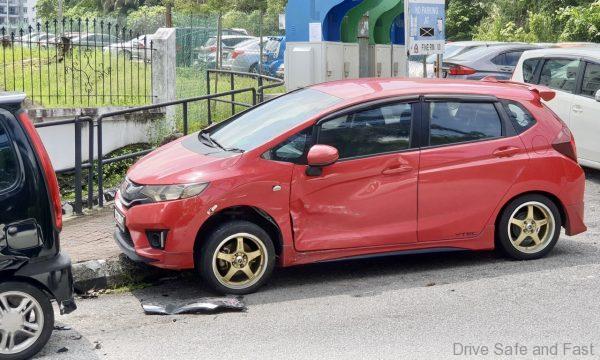 This was most likely a hit-and-run case as no contact details were left behind at the scene and the perpetrator was nowhere to be seen. It's clear that whoever caused the accident had been entering the corner too quickly or too carelessly.
The damage to the Honda Jazz looks moderately serious. Panels on the left hand side were dented. The side skirts, turn signal, the front passenger side door. These all need to be replaced or restored.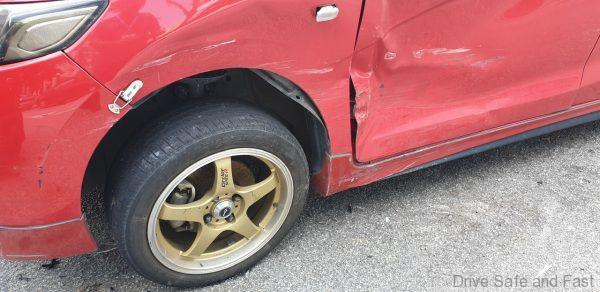 On the other side, the front rim is completely destroyed with other suspension and brake components being possibly compromised. The skirting was probably also damaged as the entire vehicle was pushed up onto the sidewalk.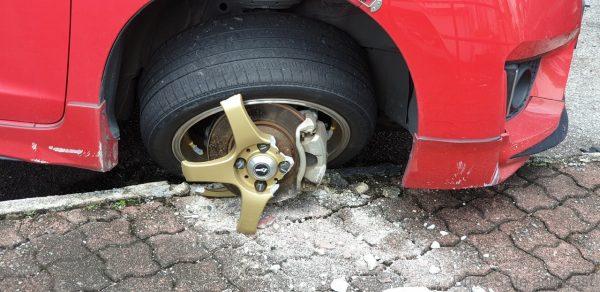 While the Honda Jazz's insurance might cover some of the damage, they may take into account the fact that it was not parked in a designated lot.
I'm not to sure about how many of the modified components, like the rims, will be covered fully.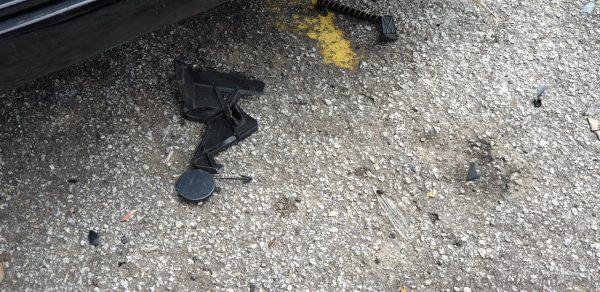 It wasn't just the Honda Jazz that was damaged, but a nearby Perodua Kenari as well. However this car was parked in an actual marked lot. And the damage to the Perodua Kenari is pretty light too. If I'm not mistaken, it's just the lower lip of the rear bumper that was mildly dislodged.
The authorities are probably aware of how dangerous it is to park in that corner. Yet many staying in the nearby condo continue to do so, willingly putting their cars at risk to make the walk to their homes a little shorter.
It's an unfortunate situation for the owner of this vehicle, but they must have known the risks when they parked in that corner. But yes, we still think the person who actually did the hit-and-run was responsible for this situation, just some of the blame must be shared.