Cars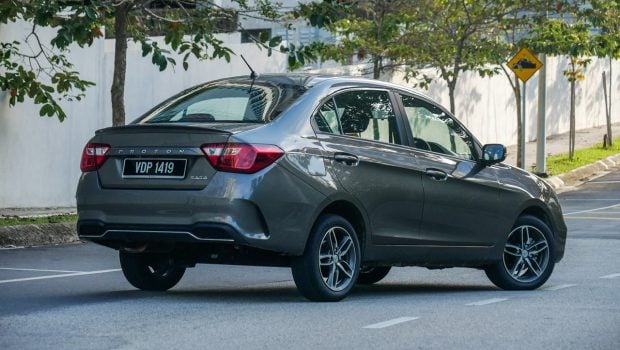 Published on December 13th, 2019 | by Subhash Nair
0
Proton Saga 1.3L Premium Review: Great Little Changes
2019 certainly was a great year for Proton. For the first time in years, the company took over from their main Japanese rivals in terms of sales. And in some segments, particularly the A-segment, they've even made life a little difficult for their primary Malaysian competitor. And that success is all down to Proton's only A-segment product – the Saga.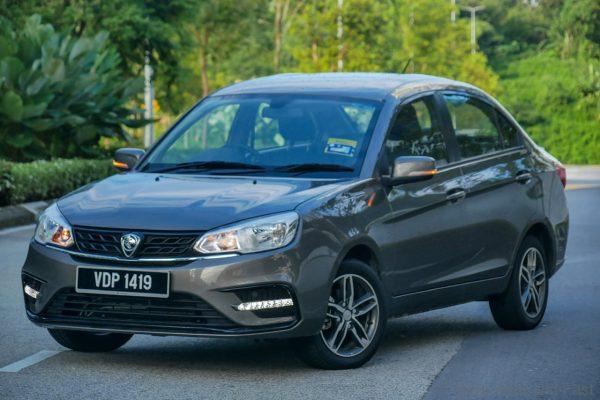 What's incredible is that the Saga isn't an entirely new product. It's a facelift of the 3rd generation Saga that was released in 2016. And that 2016 car wasn't 100% new either. It still carried forward major components from the 2nd generation Saga from 2008, including a similar chassis and engine. But take a short drive in the 2019 Saga and you'll see just how objectively good it is. The car is genuinely quiet, well-put together, decently equipped, proportionately designed and balanced in its ride & handling. It's not quite a world-beater, but it's definitely impressive given it's Proton's most affordable vehicle.
Car enthusiasts will use examples of how good things were in their youth. But there's one aspect modern budget cars are getting right: perceived quality. Proton have used the same headliner you find in the X70 right here in the Saga.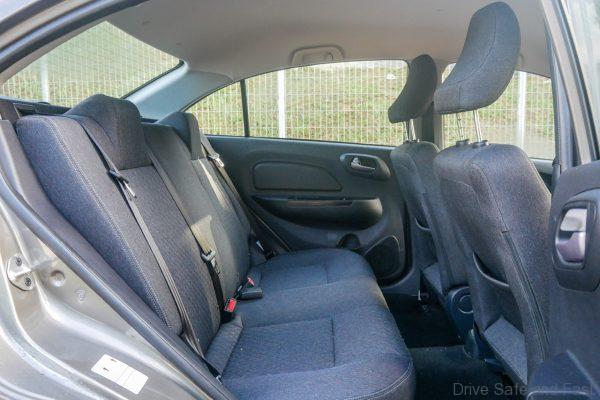 What's more, the seats are wrapped in this interesting, denim-like material. It beats pleather any day of the week – and that includes the pleather on some of Proton's other cars too!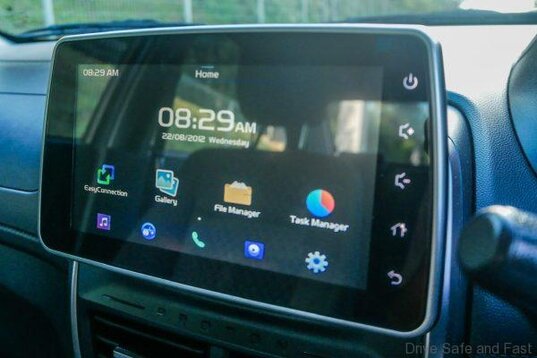 The 7" infotainment in the Saga is housed within a 'floating' enclosure at the top of the centre stack. This means the air vents have been pushed a little lower. The air conditioner controls are still tiny, but they now feature monochrome graphics. In fact, the colours throughout the cabin have been subtly shifted to classier shades.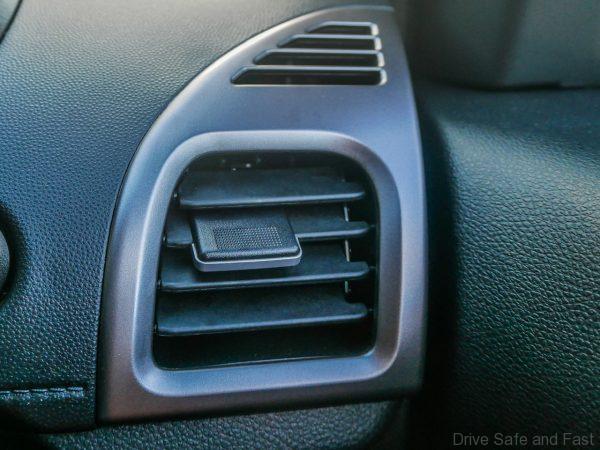 A lilac-silver paint finish now adorns the air cond vents and it's complemented with standard chrome. There's also a new instrument cluster, which is shared with all of Proton's facelifted 2019 models. It's pleasant, functional, but a little disconnected from what the engine is doing sometimes. No big deal, really, but the rev counter lags behind noticeably in certain situations, and this was repeatable.
Overall, the build quality too is decent. Gaps are consistent, small and within expectation. Materials aren't too shabby, except for the slightly hard and cheap feeling steering wheel and plastics around the door cards. These could have easily been remedied by Proton with an aftermarket solution and I see this is as a missed money making opportunity, especially when Perodua's GearUp already sets an example for how it can be done in Malaysia.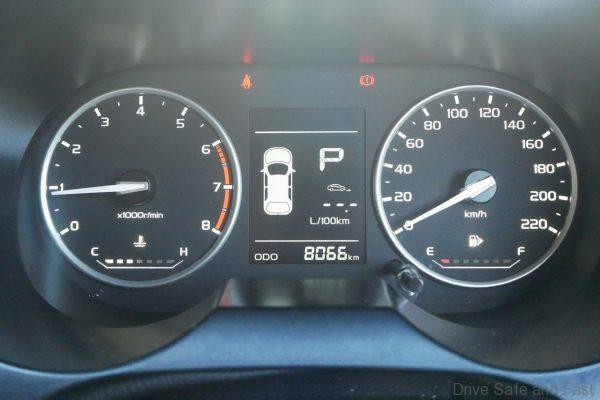 But it's not too shabby. Plus the Saga comes with Vehicle Stability Control now, which makes it safer in hard situations, though buyers might want to upgrade their tyres as an additional safety measure.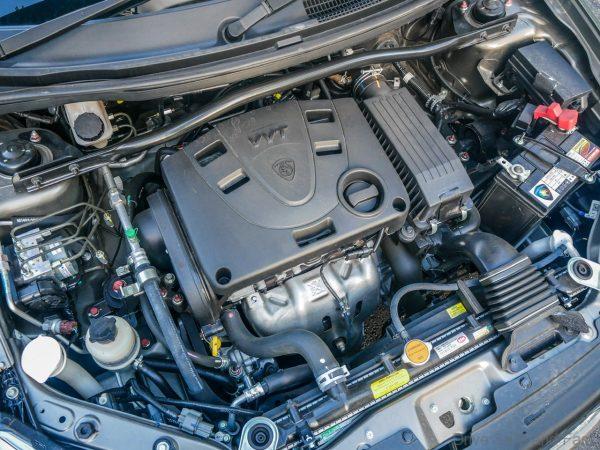 Proton actually managed to bring the price of the Saga down slightly while introducing a 4-speed conventional automatic gearbox into the mix and tuning it to work with their 1.3-litre VVT engine. This, to me, is the biggest positive improvement to the Saga. The CVT from Punch was very disconnected and clumsy, and even with the improvements to it on the facelifted Exora, Iriz and Persona, there are still issues. This 4-speed from Hyundai is smooth and smart enough, though it sometimes does need convincing to downshift. It's a shame the shifter doesn't allow for manual selection of 2nd or 1st gears, as it does on the Kia Picanto, otherwise this would have been a perfect pairing.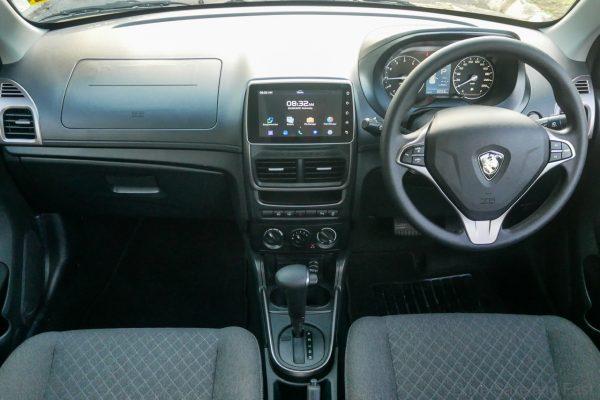 In 'S' mode, the gearbox keeps out of overdrive, but again, it often requires you to depress the accelerator further to drop down to 2nd gear. When the car has 2-3 people loaded in, you may have to do this a lot. It's a little bit frustrating, but not as frustrating as dealing with the old CVT. So we can't fault Proton too much here.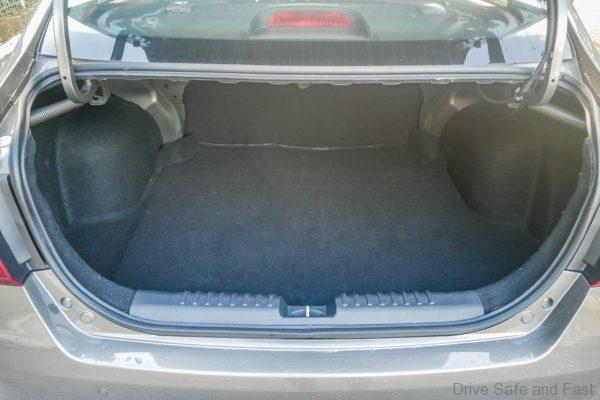 The seats are nice and firm, and the NVH and comfort is genuinely good for an A-segment car. But as with previous iterations of this A-segment Saga, you'll start to realise that it's actually a lot smaller than initially perceived after spending some time with it. Buttons and knobs are just large enough for single-finger operation, elbows will rub, thighs will overflow beyond their supports. In a way, the design manages to disguise the size really well, but we've seen smaller cars (like the Picanto) deal with size limitations more creatively or more practically (in the Axia).
All-in-all, the Saga is a mighty fine place to start if you're looking for a new car and you need something to transport a small family or just yourself on a budget. If this is how well Proton are going to put together budget cars in the new future, then we're really excited for the Malaysian automotive industry!
Proton Saga 1.3L Premium Specifications
Engine: Inline-4, 16-Valve, DOHC, Petrol
Capacity: 1332cc
Gearbox: 4-speed Conventional Automatic
Max power: 94hp @ 5750rpm
Max torque: 120Nm @ 4000rpm
Price: RM39,800