Automotive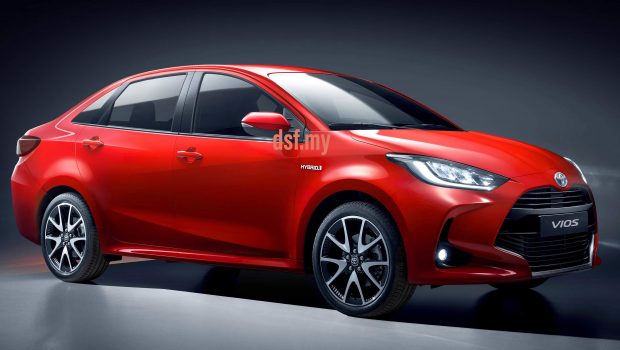 Published on December 17th, 2019 | by Subhash Nair
0
Theophilus Shows What Next-Gen Toyota Vios May Look Like
Toyota showed off a new Japanese and European market 4th generation Yaris based on the Toyota New Global Architecture – B. And while the Vios and Yaris of the 3rd generation, facelifted XP150 chassis share many components, it's unlikely the next Vios will be based on this 4th generation JDM/Euro Yaris. But that hasn't stopped Malaysian car renderer, Theophilus Chin from imagining what that might look like.
We even managed to get a quote from the man himself regarding this latest render. "The hatchback can comfortably translate to a sedan with total change from B-pillar backward." That doesn't really say much, but it really was what he said.
As you can see, this 2nd image was probably where he started. There is a bit of untruth in his statement as he also matched the body colour to the roof, as the Yaris comes with a two-toned look.
We're not sure what car the rear half of his render is based off, but according to him, the taillights were adopted from a Corolla.
They don't look quite as modern as the units found on the 4th generation Yaris. But given the Vios is usually reserved for developing countries is South East Asia, halogen bulbs aren't out of the question, at least on a base model.
What do you think of his render? Should Toyota get to work on one of these? Maybe they already are!