Automotive
Published on January 29th, 2020 | by Subhash Nair
0
Ford is Settling Lawsuit on DCT-Equipped Fiesta and Focus in US
In the early 2010s, Ford introduced a pretty advanced 6-speed dual-clutch automatic gearbox for their Fiesta and Focus models globally. What started off as a great little engineering feat has now come back to haunt the company. Ford has decided to settle a class-action lawsuit with close to 2 million vehicle owners in the US who have had trouble with the DPS6 PowerShift DCT. No remedy is being prepared for owners outside the U.S., as far as we can tell.
A ford spokesman said that the company believed the settlement was "fair and reasonable". This settlement comes following an extensive report by the Detroit Free Press regarding the gearbox's development and deployment.
The company will have to set aside $30 million in cash reimbursements. Additionally, Ford has revealed that it has already spent $47 million on 2,666 vehicle buy-backs since 2017 for cars with gearbox issues.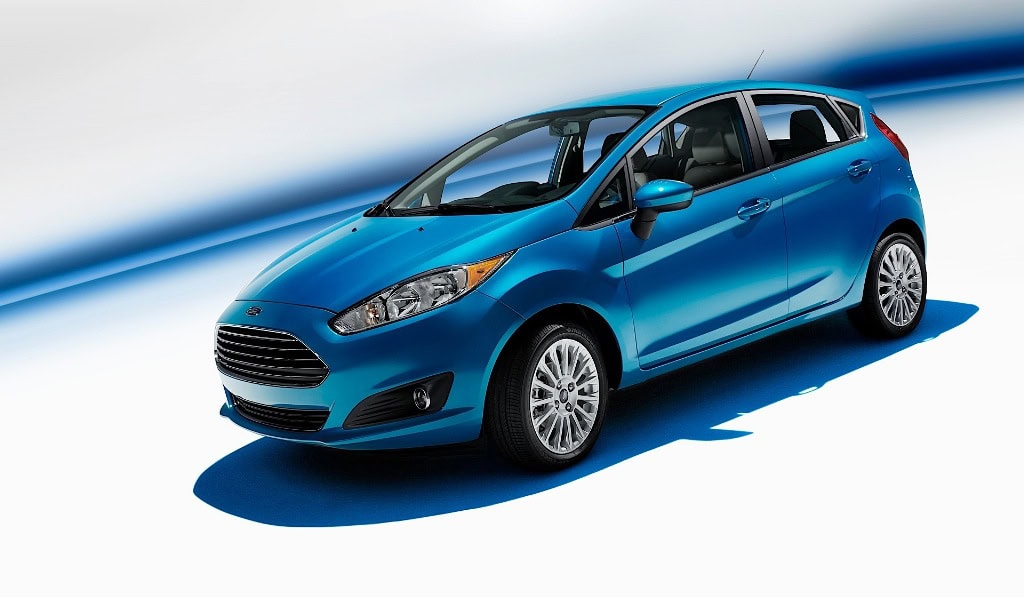 The official, legal complain on the 2012-16 Focus and 2011-16 Fiesta states that these cars were equipped with transmissions prone to "shuddering, slipping, bucking, jerking, hesitation while changing gears, premature internal wear, delays in downshifting and, in some cases, sudden or delayed acceleration."
2011 Fiesta and 2012 Focus Press Release Excerpts
Fiesta
An available all-new North American industry-exclusive PowerShift six-speed automatic transmission combines the responsive performance and fuel economy of a manual transmission with the convenience of a traditional automatic in one advanced, dual dry-clutch package.
"Fuel economy leaders have traditionally been manual shift models," said Pierro Aversa, team leader for transmissions. "Ford Fiesta changes the game by offering an advanced PowerShift six-speed automatic that delivers maximum fuel economy."
Twin internal clutches keep the PowerShift in constant mesh, always optimizing for maximum responsiveness or fuel efficiency, depending on input received from the driver's foot on the accelerator pedal.
This "dry" transmission operates with sealed internal lubrication, reducing internal friction and adding to Ford Fiesta fuel economy. The lack of pumps and hoses reduces under-hood complexity, saves weight and also contributes to fuel efficiency.
PowerShift has been proven in Ford's European market and will redefine North American small car segment expectations for responsive shifting and fuel efficiency.
FOCUS
Like its smaller counterpart, the 2.0-litre Duratorq TDCi diesel has been comprehensively re-engineered to deliver increased power and torque to the diesel line-up in the Ford Focus, but not at the expense of fuel economy and CO2 emissions.
Paired with a 6-speed manual transmission, the 2.0-litre TDCi is available in 140 PS and 163 PS ratings, while the Focus can also be specified with the high-efficiency Ford PowerShift 6-speed dual-clutch automatic transmission with the 115 PS, 140 PS and 163 PS versions of the engine.
160 PS 2.0-litre DI Ti-VCT for North America
For the North American market, and selected other markets which favour petrol powertrains, the new Focus is fitted with a completely new 160 PS 2.0-litre petrol engine which combines high-pressure direct injection and twin independent variable camshaft timing for enhanced performance and fuel efficiency.
The new 2.0-litre DI Ti-VCT engine is up to 20 horsepower more powerful than the current 2.0 Duratec I-4 unit featured in the North American Ford Focus, while contributing to projected fuel economy gains of more than 10 per cent.
To maximise its performance and economy advantage, the 2.0-litre DI Ti-VCT engine is mated with the latest dry-clutch six-speed Ford PowerShift automatic transmission.With its high-efficiency dual dry-clutch design, the transmission alone can help to reduce fuel consumption by up to 9 per cent compared to a traditional four-speed automatic.