Automotive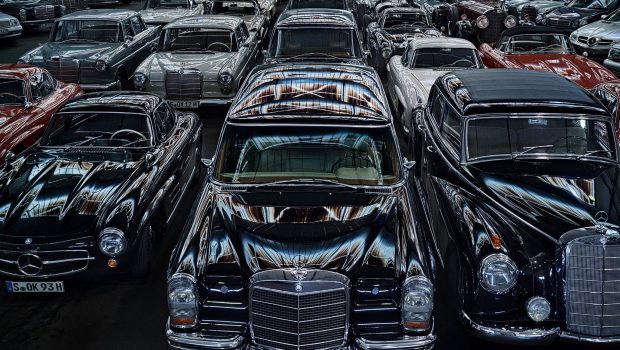 Published on January 30th, 2020 | by Subhash Nair
0
It Is The 134th Anniversary Of The Car By Karl Benz
The car, as invented by Karl Benz, is now 134 years old.
Exactly 134 years ago, Karl Friedrich Benz submitted his patent for a "Vehicle with gas engine operation" in Mannheim. This patent, numbered DRP 37345, would give rise to today's car-centred society for better and for worse. And while the patent itself was submitted in 1886, it wasn't until 1888 when series production of the first automobile began. There is no better document to point to than this for the origin of the car as we know it.
It's important to note that it wasn't ever smooth sailing for Benz. He worked tirelessly in his early years to design parts that would become the core of engine technology for decades: from spark plugs to carburettors to the clutch and radiator.
He ended up focusing on the production on industrial machines and then to immobile petrol engines. With the revenue generated from these endeavours, he returned to an old hobby of designing horseless carriages. Before long, he combined an engine and a horseless carriage of his own design to create the "Benz Patent Motorwagen".
There were theoretically similar concepts before, but the Benz design was the first to carry its own source of power with it. But it was apparently tough to control and led to some embarrasing mishaps in its early public trials. Later iterations called Model 2 and Model 3 improved on the design.
Bertha Benz's famous trip using the Motorwagen led to the addition of a 3rd hill-climbing gear as well as brake pads. Since then, Mercedes-Benz has moved the benchmarks in the automotive industry upwards. Take a look at their key safety innovations over the years. You'll see that most of these innovations were in Benz vehicles decades before hitting the mainstream.
Selected milestones in the history of Mercedes-Benz safety technology:
1939 – Inception of passenger-car safety development
1959 – World's first safety body
1969 – Establishment of Mercedes-Benz accident research
1978 – Electronically controlled anti-lock braking system (ABS)
1980 – Pyrotechnic airbag, seat belt tensioner
1989 – Automatically raised roll-over bar
1995 – Electronic Stability Program (ESP®)
1996 – Brake Assist (BAS)
1998 – DISTRONIC adaptive cruise control
1999 – Active Body Control (ABC), tyre pressure monitor
2002 – PRE-SAFE® preventive occupant protection system
2003 – Active light function
2005 – DISTRONIC PLUS, Brake Assist PLUS, Night View Assist
2006 – PRE-SAFE® Brake, Intelligent Light System
2009 – Speed Limit Assist, Lane Keeping Assist, Blind Spot Assist, ATTENTION ASSIST drowsiness detection
2010 – Active Lane Keeping Assist, Active Blind Spot Assist ; LED high-performance headlamps