Automotive
Published on January 12th, 2020 | by Subhash Nair
0
Glenn Tan Confirms Malaysian Subaru XV and Forester Will Get These Features
At the 2020 Singapore Motor Show, the Malaysian media had a chance to speak with Glenn Tan, Deputy Chairman and Managing Director of Tan Chong International. Our questions mostly covered Subaru models in Malaysia, specifically the current XV and Forester models.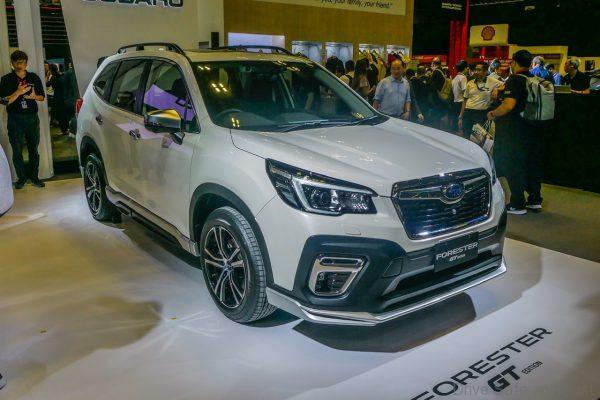 Here's what we learnt.
The XV
The 2nd generation XV was launched in 2017 and received an update in May 2019 with the GT Edition. Around Q2 2020, it will receive a mild update which will increase its equipment levels.
New equipment will include a 3D, 360-degree camera system. This system consist of 4 wide-angle cameras mounted to the side mirrors, front grille and rear tailgate (the reverse camera).
The video streams are stitched together on this 8″ head unit, which was co-developed with Panasonic. It allows the user to either have a composite, top-down view of his/her surroundings or scroll around with an 3D model of the vehicle. Here's a demonstration of what it looks like.
The Panasonic head unit will lose in-built navigation but will now feature Android Auto and Apple Carplay. These additions will allow users to navigate using Waze or Google Maps. The XV will be receiving this feature as a rolling update to the current model. This will come at a small price premium. Again, this will come by Q2 2020.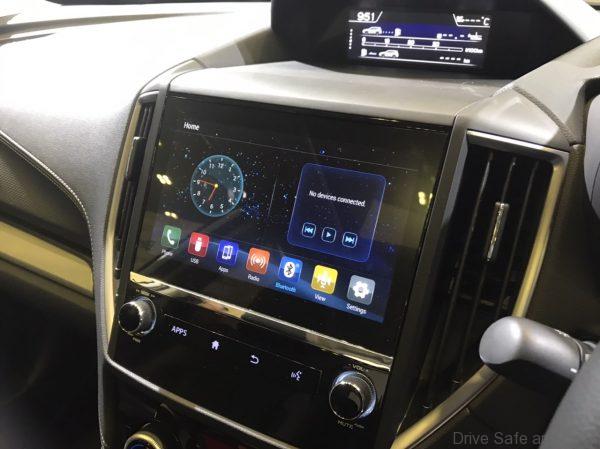 By the end of 2020, Motor Image plans to give the XV its facelift. This will bring Eyesight technology into the picture.
If no rivals bring active safety to their models by then, the XV will have an advantage in this regard.
The Forester
Just like the XV, Subaru plans to give the Forester the new 360-degree camera and Panasonic head unit by Q2 2020. This too will lead to a small price increase.
But unlike the XV, no major facelift is in the pipeline for 2020. Instead, what Motor Image is concentrating on is to bring a Forester 2.0 i-L Eyesight trim level. Right now, the Forester family in Malaysia consists of the:
2.0 i-L
2.0 i-S
2.0 i-S Eyesight
Slotting Eyesight into the lower trim level will give Malaysian customers more options. The Forester 2.0 i-L Eyesight model should be available in Malaysia by the end of 2020, but it depends on whether their Thailand factory has the capacity to churn these out.
At the 2020 Singapore Motor Show, the Forester family was updated with a GT Edition kit and an e-Boxer engine option. Glenn Tan said his team would be working on bringing the e-Boxer option in, but more research must be done before a decision can be made.
The Malaysian government has yet to make things clear for manufacturers as to what their automotive policy will look like.
Miscellaneous
We also learnt a few unrelated things from Mr.Tan.
Firstly, that the new Subaru factory in Thailand has been resolving issues and keeping up with stringent Japanese requirements for QC. Quality control was priority no.1 for the team there and no new models should be expected in the near future.
Secondly, that the factory is capable of equipping newer generations of Eyesight technology that feature Reverse Automatic Braking (RAB). However, due to cost concerns, RAB was omitted in favour of forward-facing Eyesight systems.