Automotive
Published on February 23rd, 2020 | by Daniel Sherman Fernandez
0
Honda Civic Type R Limited Edition for just 100 owners
320PS and 400Nm of torque and we cannot buy one!
Why build and deliver only 100 units when your immediate rival from France is building and delivering as many Megane R.S. Trophy cars as possible to buyers willing to pay the premium asking price. To remain really exclusive like the Porsche GT3 RS perhaps? But even Porsche built 4,880 units and had it ready for worldwide markets in both left and right hand drive versions.
Developed with track performance as its core focus, the new Honda Civic Type R Limited Edition has been designed and engineered to be the most dynamic front wheel drive hatchback available. With new lightweight components and a stripped-back, driver-focused interior, this is the most extreme version of the iconic Civic Type R ever made.
Just 100 will be built for Europe, each benefitting from the standard Civic Type R's outstanding driving dynamics and performance. The new Limited Edition features lightweight 20″ forged BBS alloy wheels with Michelin Cup 2 tyres, which are designed for high-speed track driving but still deliver exceptional on-road performance. Modified dampers optimise this new wheel and tyre combination and recalibration of the steering offers maximum control and feedback.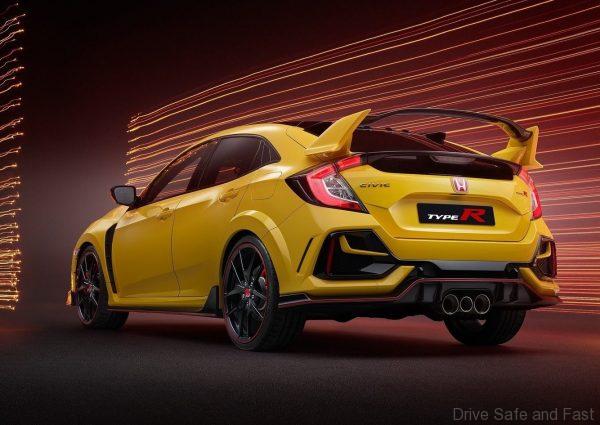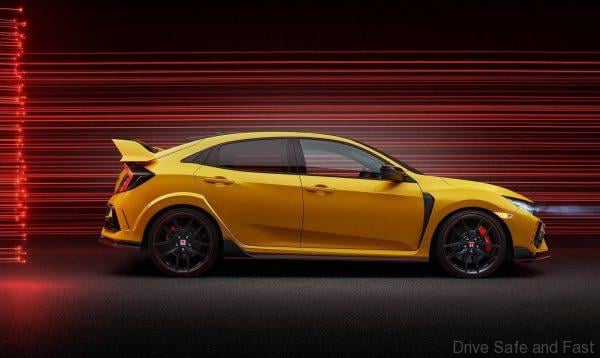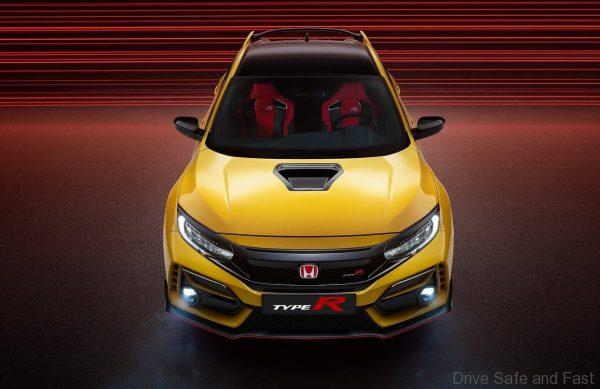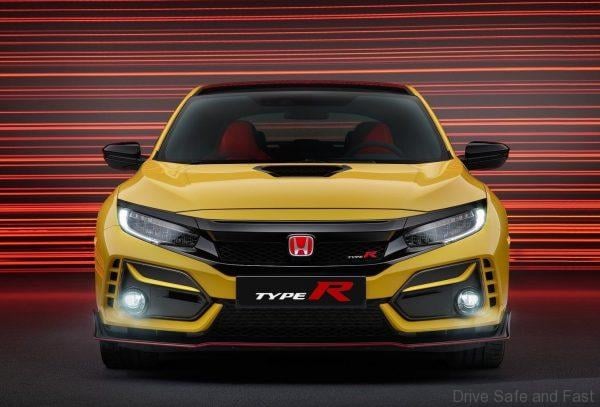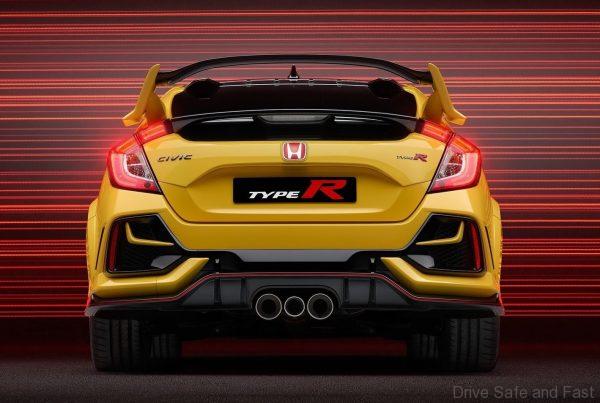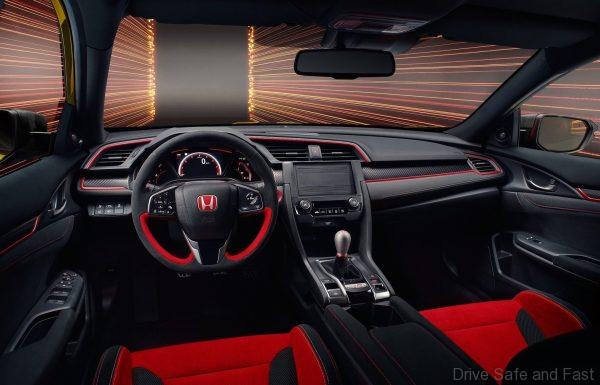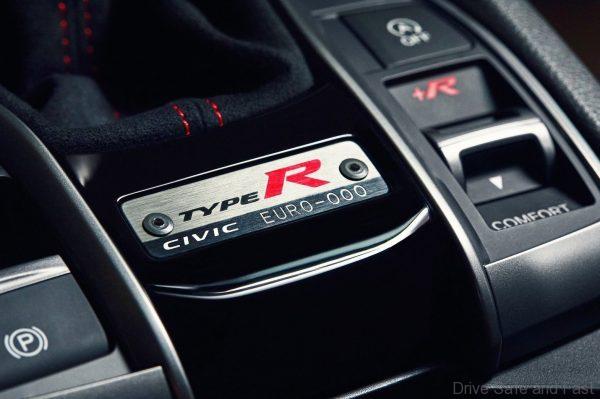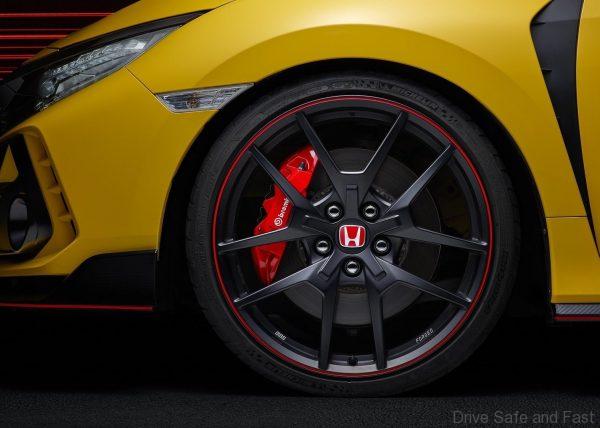 To reflect its extrovert nature, an exclusive new colour, 'Sunlight Yellow', is introduced for the Honda Civic Type R Limited Edition, along with a dark chrome Civic badge on the back. With the addition of contrasting gloss black paint on the roof, wing mirrors and intake vent on the bonnet, the bold colour scheme reflects Honda's sporting heritage and ensures the Limited Edition stands out as a unique proposition in the performance hatchback segment.
The Honda Civic Type R Limited Edition's interior echoes Honda's sporting bloodline: featuring the red bucket seats and red Alcantara steering wheel all of which is complemented by a teardrop style gear knob. Each model features a plaque marking the build number of the car
Continuing its track-focused nature, the infotainment and air conditioning systems are omitted to save weight. Additional weight is saved by reducing sound-deadening materials in the roof, rear hatch panel, front bumper and dashboard. Limited Edition has a 47kg weight reduction when compared to a Type R in GT specification. Unlike other brands' track-focused performance hatchbacks, the Limited Edition retains its rear seats and the everyday usability for which the Civic is renowned.
Like the standard Type R, the Limited Edition also receives the Honda SENSING suite of safety and driver-assistive technologies as standard equipment, including Collision Mitigation Braking System with Forward Collision Warning, Road Depature Mitigation with Lane Departure Warning, Lane Keeping Assist, and Adaptive Cruise Control.
The new Limited Edition model retains the Type R's powerful 2.0-litre VTEC Turbo engine. Peak power output is 320PS at 6,500rpm and peak torque is 400Nm from 2,500rpm to 4,500rpm. 0-100km/h (0-62mph) is achieved in 5.7 seconds.