Automotive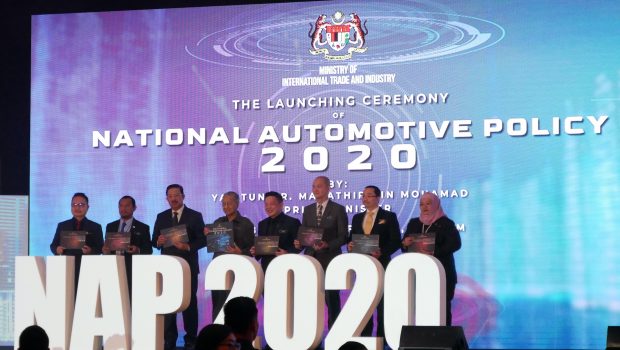 Published on February 25th, 2020 | by Subhash Nair
0
Customised Incentives Can Create Customised Corruption
Last week ended in disappointment for many Malaysian automotive industry stakeholders with the launch of a vague and poorly construed National Automotive Policy 2020. But following the NAP 2020's launch, statements from various automotive makers poured in showing support for the document. We shared a number of them on the website. Perodua, Toyota, Proton and Mercedes-Benz delivered statements on the NAP 2020 within hours of its launch.
All four companies are major players in their respective segments and have either full-blown manufacturing facilities or at least assembly plants in the country. Perodua builds engines and transmissions at plants in Negeri Sembilan and manufacturers vehicles not just for themselves, but for Toyota as well. Proton's Tanjung Malim plant just underwent an RM1.2 billion renovation to prepare itself to put together Geely-engineered vehicles. Toyota recently expanded its manufacturing capabilities beyond its Shah Alam plant with the new and extremely advanced Bukit Raja plant. Mercedes-Benz Malaysia has been locally-assembling core models like the C-, E-, and S-Class for many years at Pekan and recently introduced the GLC into the fold, as well as an AMG 43 variant of the same.
The NAP 2020 vaguely calls for more localisation of parts, high-tech manufacturing and next-generation vehicles, but doesn't define what these are very well. So a high-tech 'NxGV' Perodua may be one with ASA 2.0, while an 'NxGV' Mercedes-Benz could be a fully-electric EQC. All this will be discussed behind closed doors with senior members of MARii and MITI instead of there being clear cut instructions. We don't need to look far to see how an automotive policy ought to be worded. In Thailand, the government clearly says that local content in locally-manufactured cars needs to be 54% and up, plus their excise duties are calculated based on clear-cut emissions standards.
So, perhaps these four manufacturers are happy with the NAP 2020 because it's worded loosely enough for them to negotiate their customised incentives based on their own situations. But what's more puzzling to us is why other car companies have yet to make statements with regards to the NAP 2020.
Honda, Nissan, Mazda, Subaru, Mitsubishi, Isuzu are all Japanese car manufacturers with CKD operations in Malaysia. No statements were issued by them besides a press release about the price hike from Honda Malaysia. Hyundai, Kia, Peugeot, Renault, Volkswagen, Haval, Borgward, Maxus, Volvo Cars, BMW and MINI all have CKD operations in Malaysia to different extents. None of these companies offered any statements. We're not exactly sure why this is based on their CKD volume, sales, or how each parent company is politically aligned.
Perhaps the customised incentives these companies have received haven't been quite as favourable. It would be nice if the government was a little less opaque about things, as what we hear from these companies tends to revolve around their commitment to the Malaysian market.