Cars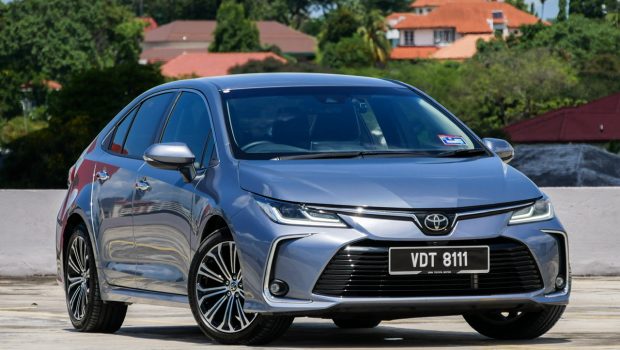 Published on March 24th, 2020 | by Subhash Nair
0
Toyota Corolla Altis 1.8G Review: A Car of Substance
Late last year, UMW introduced the new Corolla Altis to the market. Fully imported from Thailand and only available with a proven 1.8-litre naturally aspirated engine, but completely new in all other aspects. It featured a few tricks up its sleeves, like the TNGA platform, Toyota Safety Suite, and quite a bit of equipment for the money. But really, the car has some substantive qualities that we will address first before talking about the 'fluff' that tends to excite the market. Here we go.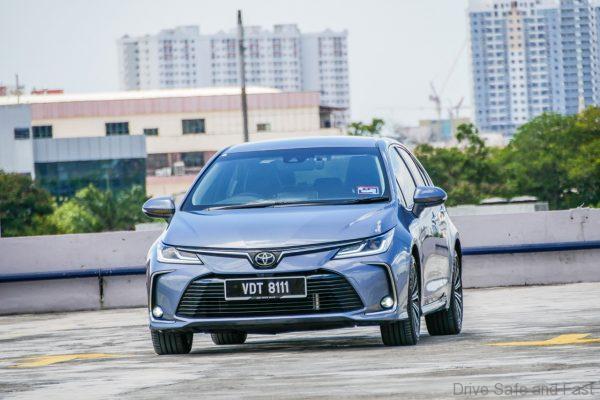 There's a quality to the way the Corolla Altis drives that's nearly impossible to put in words. It manages to deliver a great amount of feedback through the steering, communicating exactly what the road surface is like and yet dampening any harshness through the extremely rigid chassis and perfectly tuned suspension. It's more than just 'gliding' over imperfections, or 'absorbing' the roughness. It's the kind of quality you get out of a mid-sized premium sports sedan but in a much, much smaller package. In fact, I would venture to say that smaller Benzes and Bimmers are outclassed by this unassuming Toyota that costs about RM100,000 less.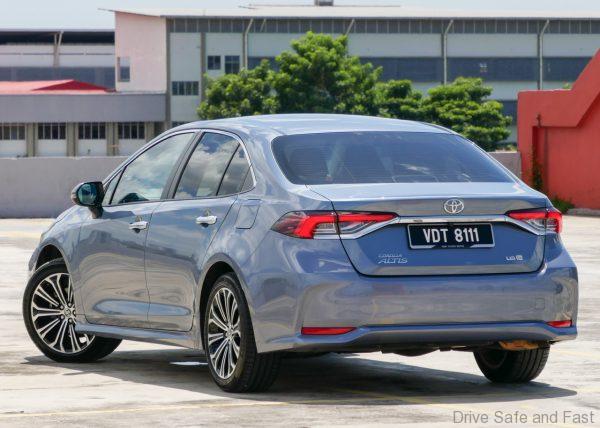 Of course, under the hood there isn't anything impressive about the Corolla Altis. A familiar 1.8-litre Dual VVT-i non-turbocharged petrol engine and a CVT gearbox with paddle shifters for 7 simulated gear ratios. On a long enough stretch of highway, this powertrain can actually bring the Corolla Altis up to rather scary speeds. That being said, power delivery isn't as rapid as what one might find in turbocharged alternatives. Anyway, the power is there when you need it, and all other times, the engine works away quietly in the background in an efficient manner.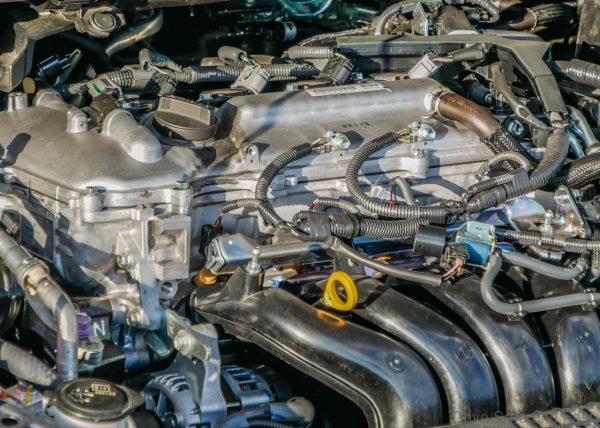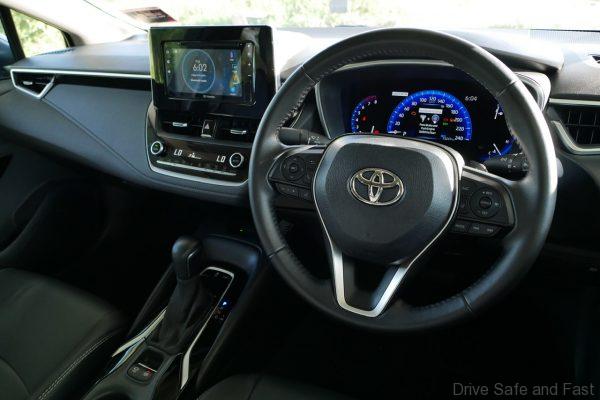 There's really nothing to complain about here, but not much to shout about either. To us, reliable mechanical underpinnings are more important than most consumers think. Many are taken by turbocharging and dual clutch transmissions only to be bitten by high upkeep costs, poorer reliability and plummeting resale value when the loan is all paid up. UMW Toyota may be a little slow in introducing more powerful engines, but there's wisdom in their ways. They know what the brand stands for, and would rather not betray customer expectations for reliability.
I quite like the way the Corolla looks, both inside and out. From the rear, the car exudes the same sort of vibe as a previous generation Volvo S60, especially in this Celestite Grey Metallic paint finish. The front too looks extremely clean, with its low slung and handsome face. Even in th details, you can see Toyota paid some attention. There's this piece of garnish across the bootlid that actually sports two surface finishes on a single piece. That's rather rare to see, even on premium makes. I also think that the proportions of this C-segment sedan come together rather well. There are some whom I've spoken to who disagree, such as my Autophiles colleague Bo. He described the centre portion as being much more swollen than the relatively small hood and boot portions. I suppose it's a consequence of the industry's trend to coupéfy all sedans.
Inside the cabin sports some rather interesting lines. The semi digital instrument cluster, wireless Qi charging pad, and electric parking brake with auto hold make the car feel a lot more futuristic than the Corolla it replaces.
However, I feel that the entire floating instrument cluster could have been executed better. For one, the enture thing suffers from having not one but TWO thick bezels: one around the display and another surround the entire unit. This is not something any other manufacturer does. What's more, while the unit itself is highly functional, I was presented with some minor glitches during my drive.
These are not problems that severely hamper the vehicle as a whole, but they're serious enough for me to note here. In one sentence: Bluetooth connectivity was spotty for me, and I had to unpair and pair my device twice to resolve this. Nothing that can't be resolved with a firmware update, I would hope. That being said, it has features you don't see on many other C-segment sedans, like this 3D panoramic view monitor. Toyota have also thrown in two built-in Digital video recorders (DVRs) for the front and rear, to help facilitate insurance claims and police reports should they become necessary.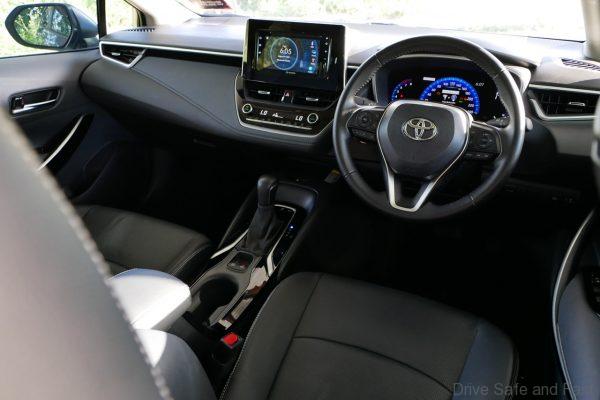 Besides that, the interior is actually extremely ergonomic and pleasantly put together. It doesn't quite have the solid build quality of an Audi, but it's much better screwed together than many of its Japanese counterparts, with decent materials used throughout.
Value-wise, the Corolla has always been a no-brainer. There are some concerns that its CBU status and relatively high price tag of RM139,192 for this 1.8G model may upset that value proposition. And it's true, nowadays a base model CX-5 goes for the same kind of money, and you have the likes of the Proton X70 to fight off for less money. But I think the inherent quality of the TNGA-C chassis really shines through with this vehicle. It's definitely one of the most comfortable and communicative cars in its weight class.
At this trim level, Toyota even throw in Active Safety features and Driver Assist features, so you have the ability to drive semi-autonomously. Who would have thought a Corolla would be this advanced? So yes, RM140K is a lot, but you're getting a lot of car for that money. And the fact that it's a Toyota means you're probably getting something that will last a lifetime.
Toyota Corolla Altis 1.8G Specifications
Engine: Inline-4, 16-Valve, DOHC, Petrol
Capacity: 1798 cc
Gearbox: CVT Automatic with 7-speed Sequential Shiftmatic function
Max power: 137hp @ 6400rpm
Max torque: 172Nm @ 4000rpm
Price: RM139,192