Used Cars
Published on March 27th, 2020 | by Daniel Sherman Fernandez
0
Nissan 370Z Coupe used car review
This could be the manual supercar you were looking for.
The 2010 370Z Coupe is a forgotten supercar for most Malaysian supercar buyers. If the direction is towards buying a Japanese supercar, it would probably start with a Skyline GT-R which sells for between RM190,000 for a 2008 model (12-year-old car) to about RM400,000 for a 2015 model (5-year old car).
Then you see a 5-year-old Nissan 370Z with low mileage a little abuse selling for just RM119,000 which is about RM70,000 cheaper than a similar age Skyline GT-R and then you wonder why. Well, it is simple, to start.
The 370Z does not command the street side attention like the Skyline
The 370Z does not deliver the same performance experience like the Skyline
The 370Z does not deliver the same drive dynamics like the Skyline
The 370Z is not packed with the same technology like with the Skyline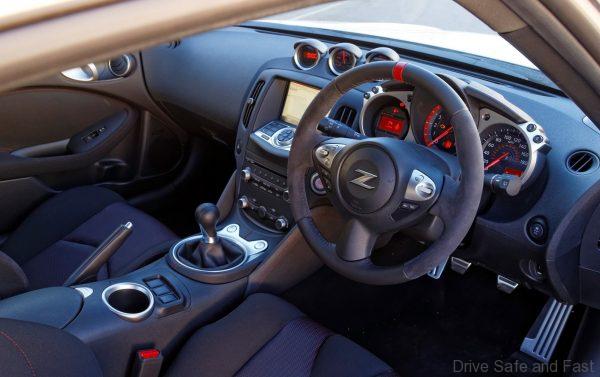 However, in this economic climate, we managed to find a 370Z that needs some attention. Why? Well, it is a Nismo Edition 370Z with a manual transmission, mileage (needs to be verified but we believe it to be true) at just below 30,000kms and its asking price has been lowered from RM128,000 to RM119,000 and this is before you start a bargaining cycle with the used car dealer.
It is a single Malaysian owner car with minimal modifications which means little abuse, but best to check with a reliable trustworthy mechanic before you pay the down-payment. For us, the only issue from the given details is the large spoiler at the rear which we will have removed if we were to take ownership and sell it online. Then we will use money from the spoiler to find a body styling kit like this one below and enhance the looks of this 370Z.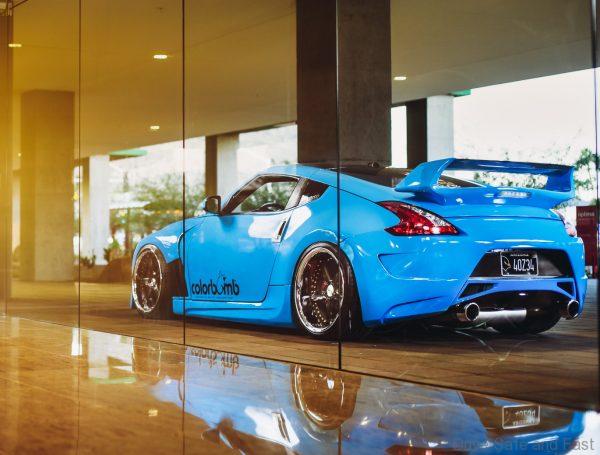 This 2010 Nismo edition 370Z is powered by a 3.7-liter DOHC V6 engine with Variable Valve Event and Lift Control (VVEL). This Nissan powerplant is rated at 332hp @ 7000 rpm.
This manual transmission is offered for the first time on a NISMO model. The close-ratio 6-speed manual transmission features standard SynchroRev Match, the world's first synchronized downshift rev matching manual transmission, which allows rev-matched heel-toe-like downshifting. The SynchroRev Match function automatically controls and adjusts engine speed when shifting to the speed of the next gear position, essentially "blipping" the throttle to smooth out any up/down shifts. This not only allows the driver to focus more on braking and steering, it improves the smoothness of gear shifts by reducing the typical "shock" when the clutch is engaged. The system can be deactivated with a button next to the shifter for drivers who prefer to shift on their own.
The decision is yours and we are just offering an option that could be worth a look at least. With this asking price and the fact that it has a 6-speed manual gearbox, this car will be a modern collector's car someday with drivers looking for rear wheel drive fun.