Automotive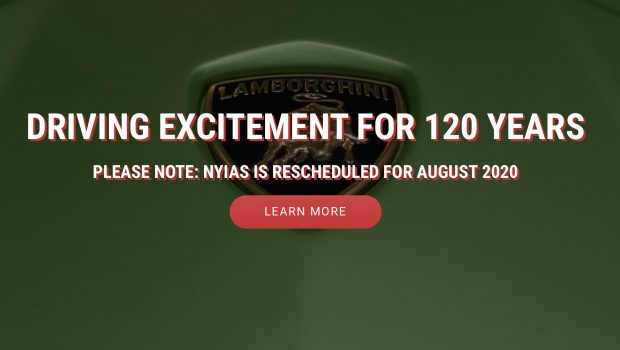 Published on March 11th, 2020 | by Subhash Nair
0
New York Auto Show Postponed Due to COVID-19
The New York Auto Show has been postponed.
Just a couple of weeks after the 2020 Geneva Motor Show Was cancelled, we've been informed that the New York International Auto Show will be postponed. It's all thanks to COVID-19. The organisers of the show will be protecting attendees, exhibitors and all participants by moving the show from the 8th to 19th of April 2020 to the 26th of August to 6th of September 2020. Those dates include the 2 Press Days before the show is opened to the public.
The question is, will car makers delay launches by 4 months just to keep their NY Auto Show previews? Or will they go ahead with online reveals in April, perhaps even bringing some of these forward to get more of the spotlight? It's also worth asking if refunds will be made available to exhibitors. Apparently, this was not the case for the cancelled Geneva Motorshow. All these issues may spell the end of motor shows, given how costly and risky they've become. Time will tell.
Here's the press release with more.
PRESS RELEASE
As a result of the ongoing health concerns from the spread of the coronavirus in the region, the New York International Auto Show has been rescheduled to August 28 – September 6, 2020. Press days are August 26 & 27, 2020. "We are taking this extraordinary step to help protect our attendees, exhibitors and all participants from the coronavirus," said Mark Schienberg, president of the Greater New York Automobile Dealers Association, the organization that owns and operates the New York Auto Show.
"For 120 years, 'the show must go on' has been heavily embedded in our DNA, and while the decision to move the show dates didn't come easy, our top priority remains with the health and well-being of all those involved in this historic event. We have already been in communication with many of our exhibitors and partners and are confident that the new dates for the 2020 Show will make for another successful event," Schienberg added.
With more than $330 million in economic benefit attributed to the annual New York International Auto Show, this event has a huge impact on the local and state economies including the thousands of workers who build the Show each year as well as the hospitality and related services industries that depend on it. It also has a direct impact on the hundreds of thousands of consumers who attend the 10-day event and use the Auto Show to make decisions on their next vehicle purchase.
We are pleased with this new solution and would like to thank New York State Governor Andrew M. Cuomo and the Jacob K. Javits Convention Center for accommodating this change of date. The Show will provide more details in the coming weeks.