Automotive
Published on April 5th, 2020 | by Daniel Sherman Fernandez
0
Car Dealers In Malaysia Requesting Government Assistance
Due To COVID-19 new car sales could plummet by 55-60% in coming months.
The pending economic situation around the globe cannot be avoided and all kinds of businesses are going to be affected with only the financially strong and well established able to weather this advancing economic storm.
Yes, the first round came from the tourism sector, with airlines and hotels getting hit hard. Then now we are seeing many retailers getting hit. Next in line are the restaurant owners who cannot cope with high rentals and wages against slow online orders.
Stay at home chefs will improve their skills and see their savings. Average income earners will learn to shop less and buy necessities only and this is why the next wave will be the automotive industry. Car sales will tumble hard.
Cars for some have been a necessity. For many others a luxury and this is the segment that will be hit the hardest in coming months. Car showrooms with expensive rentals and operating overheads will not be able to survive the very low sales volume.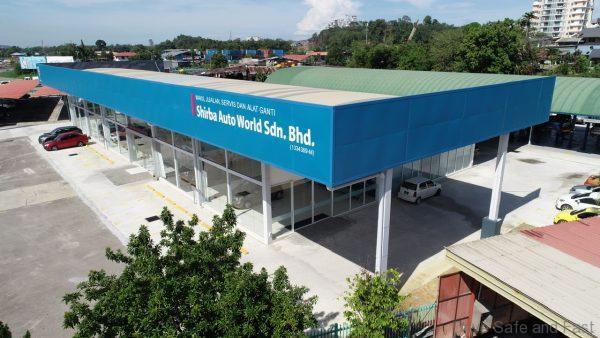 New car dealers that have emerged in the last one year, especially new Proton dealers will feel the pinch as there are too many showrooms in each city and town. The used car market will also be hit hard as loan approvals will get tighter and buyers will think twice if they really need to change their current cars.
The Malaysian government like many other global governments have not set aside incentives for the automotive segment, new and used.
The automotive related government agencies have also not come forward to lobby incentives for the automotive segment.
This is why on the 30th of March 2020, a Memorandum was sent to the Malaysian Finance Ministry by 5 Malaysian associations that make up the bulk of the Malaysian automotive industry.
HONDA DEALERS ASSOCIATION MALAYSIA
TOYOTA DEALER COUNCIL MALAYSIA
FEDERATION OF MOTOR AND CREDIT COMPANIES ASSOCIATION OF MALAYSIA
Their requests in a nutshell are as follows (the complete document is attached below for your easy reference).
The Malaysian government to provide a grant or subsidy to car distributors, workshops, after sales and vendors to weather this crisis.
The current 'handling fee' for car loans with the financial institutions/banks/car loans to be raised from the current Bank Negara approved RM600.00 to RM1,000.00.
The removal of customs excise duty until the end of 2020.
The reduction of KWSP/EPF contribution from 13% to 5% until the end of 2020.
The removal of SOCSO, SIP and HRDF payments by employers and employees until the end of 2020.
Monthly financial payments on business loans and or any other loans related to the running of the auto business to be given more grace period and at a reduced interest rate.
The reduction or abolishment of corporate tax and personal tax for at least 6 months.
The above requests are supported by the following.
1. Datuk Mahfoz Hamid – Chairman of Honda Dealers Association Malaysia
2. Datuk Tony Khor – President of FMCCAM
3. En. Khairul Nizam Ayob – President of Perodua Dealers Association Malaysia
4. En. Liew Vee Lee – President of Proton Edar Dealers Association
5. En. Simon Thong – President of Toyota Dealer Council Malaysia
The above requests might fall to deaf ears as the government's first priority is to flatten the curve and keep the citizens safe and alive. However, with new car sales estimated see a 55-60 percent fall in coming months, the number of Malaysians financial affected will be very high. Showroom closures and job losses are just the tip of this economic iceberg.