Automotive
Published on May 9th, 2020 | by Subhash Nair
0
Proton Pick-Up Based on the Geely Haoyue by Theo Chin
Proton isn't particularly known for its pick-up trucks. The last time they ventured close to this territory was with the Proton Arena ute, back in 2002. It was based on the Proton Wira, which shared a platform and parts with the 4th generation Mitsubishi Lancer. Since then, Protons focus has been on passenger vehicles.
That may soon change, if the guys in Proton see this. Theo posted these images of a future Proton pick-up truck rendered based on the recently launched Geely Haoyue SUV. In case you don't already know, the Haoyue is a pretty large SUV, large enough to dwarf other 7-seaters like the Hyundai Santa Fe. And if the Santa Fe is big enough to be developed into a monocoque-chassis pick-up truck, then surely the Haoyue can be made into one too!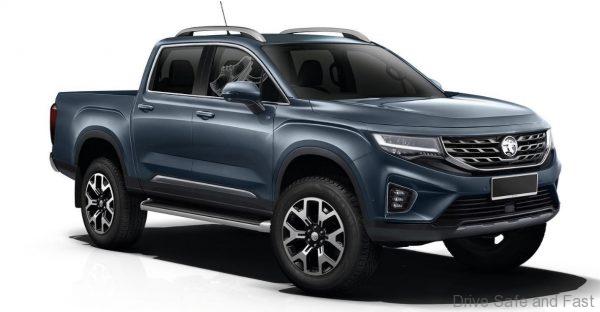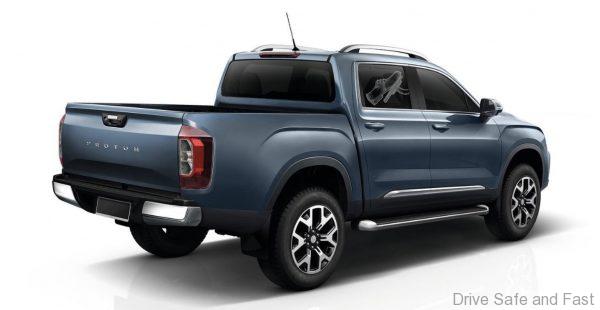 Compared to the standard Haoyue SUV, Theo has done quite a few modifications to create this Proton pick-up.
At the front, Geely's Expanding Cosmos grille has been replaced with the Infinite Weave grille, which fits within the same frame. One note here is that the body paint coloured section of the grille has been replaced with chrome surround. This would make sense, as Proton has yet to adopt this and pick-up trucks generally can do without that added flashiness.
In the middle section, we see typical pick-up accessories have been added. There's a set of roof rails and side steps. The wheels and tyres have also been taken from a much more off-road ready vehicle.
To my eyes, it looks like the chrome trim on the doors has been reshaped slightly, but I may be wrong. The indentations on the bodywork above the wheel arches are thematically kept the same, but with modifications for the pick-up body style. A narrow strip of chrome surrounds the daylight opening on the sides of the truck. The rear doors and windows have been reshaped to fit the typical angles of a pick up. We also see the character line that joins with the D-pillar being taken straight up to the C-pillar instead in Theo's rendering. A bee sting antenna adorns the centre rear section of the roof.
The rear section is completely new on this rendering. Theo has stuck to the motifs established on the Haoyue's design with the indentations seen on the rear lid. He's also incorporated Proton's current design practice of spelling their name out across the rear of their cars. A third brake right sits high above the rear window.
Theo has yet to give this pick-up a name. Head to his new Instagram page @theottle and leave him a comment for what you think it should be called.