Automotive
Published on June 24th, 2020 | by Subhash Nair
0
Honda Civic Proves Too Unpopular in Japan, Sedan Model Axed
The 10th generation Civic has been extremely important for Honda. It was a huge revival for the nameplate following the lukewarm 9th generation model. It proved that sedans and hatchbacks still had relevance when done right.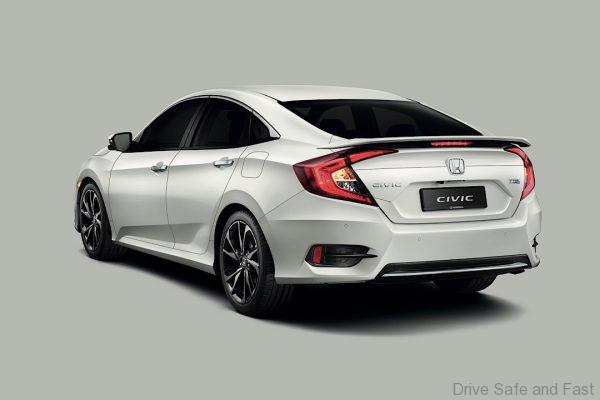 In Malaysia, the car was first launched in 2016 and facelifted earlier this year. However, in Japan, came in a little later (2017) but was facelifted a little earlier than it was in Malaysia.
Since its launch in Japan, the sedan model was simply not well received. Honda only sold about 1600 units in the last fiscal year. Japanese Civic sedans are built in Turkey. Unsurprisingly, it will soon be axed according to a news report. This is not the first time Honda was unable to make a case for the Civic in Japan. The 9th generation unit completely skipped the Japanese market with only limited examples of the UK-built Type R making it to the Land of the Rising Sun.
While the 4-door sedan model will be pulled from Japan, the 5-door hatchback (including the Type R based on this bodystyle) will continue being sold there. These vehicles are being build in Honda's Swindon plant in the United Kingdom. The Swindon plant will be closed some time next year, putting the future of the 10th generation Civic Hatchback and Type R in limbo.
The tax structure in Japan makes it so that smaller cars are much more affordable. As such, Honda's N Wagon does much better there than traditional sedans like the Civic.
About the 10th Gen Honda Civic
The Civic is based on the Honda compact global platform.
It utilizes higher grade steel than the prior model, the unit body is 68 lb (31 kg) lighter and the center of gravity has been reduced 0.6 in (15 mm). The sedan's wheelbase is 1.2 in (30 mm) longer with rear disc brakes made standard. To minimize NVH, the Civic adds fluid-filled suspension bushings. A dual pinion steering system is introduced along with a thicker and more rigid 1.2 in (30 mm) diameter steering column for improved steering feel; additionally, the steering gear ratio is variable, with 2.2 turns lock-to-lock compared to 3.1 turns lock-to-lock from the previous model and a quicker 10.93:1 steering ratio.
The exterior features standard LED DRLs and C-shaped LED taillights. For the 1.5L turbo variant, it is distinguished by a different set of headlamps and a rear wing spoiler as standard in certain markets in Asia while for the US market, it can be distinguished by a rear decklid spoiler.