Automotive
Published on June 12th, 2020 | by Subhash Nair
0
Major Crash at Toll Highlights Need to Signal Early
How many times has this happened to you: you're getting to a toll plaza and at the last minute a car from the right or left lane swerves right into your path? Too many times, for most of us. Just yesterday morning, two vehicles crashed into each other at the Setia Alam toll plaza along the New Klang Valley Expressway (NKVE). One of the drivers was said to have changed lanes at the last minute.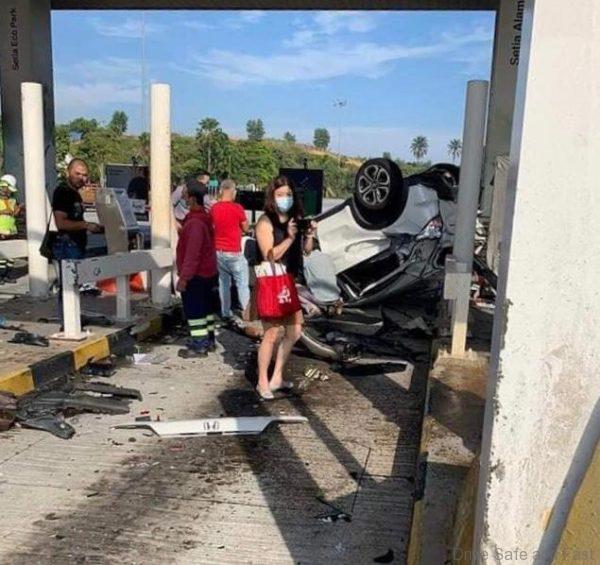 Both cars had turned turtle and are probably beyond repair. One is a Honda HR-V while the other is a Proton. Reports seem to indicate that no fatalities resulted from the collision, but occupants of these vehicles were both injured.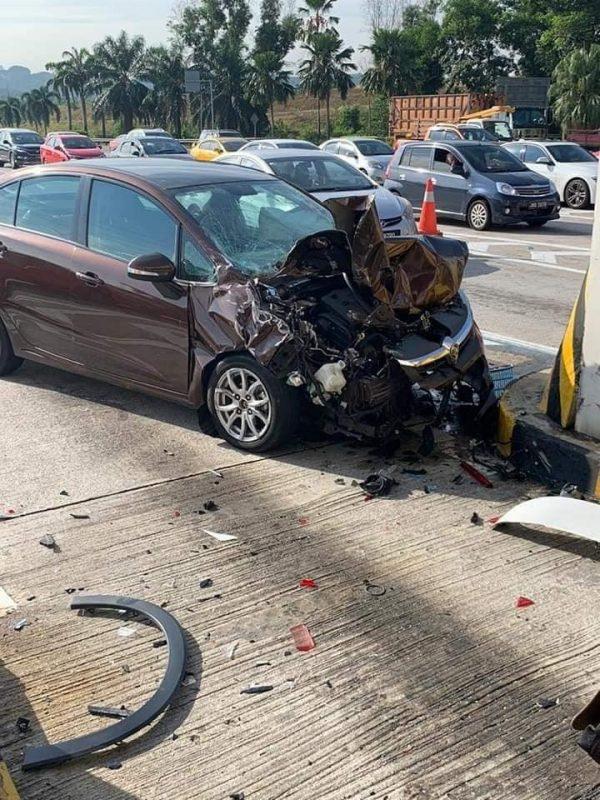 Some sources say the incident happened between 9am and 11am on the 11th of June 2020. Superintendent Azman Shariat says his team got the call at 11 in the morning.
It is believed that the 46 year old HR-V driver swerved at the last minute into the Smart Tag lane, colliding with a Proton Persona, which was being driven by a 58 year old.
The HR-V driver was taken to the Klang General Hospital to treat her injured shoulder. The Persona driver was not seriously injured though.
The incident is still under investigation.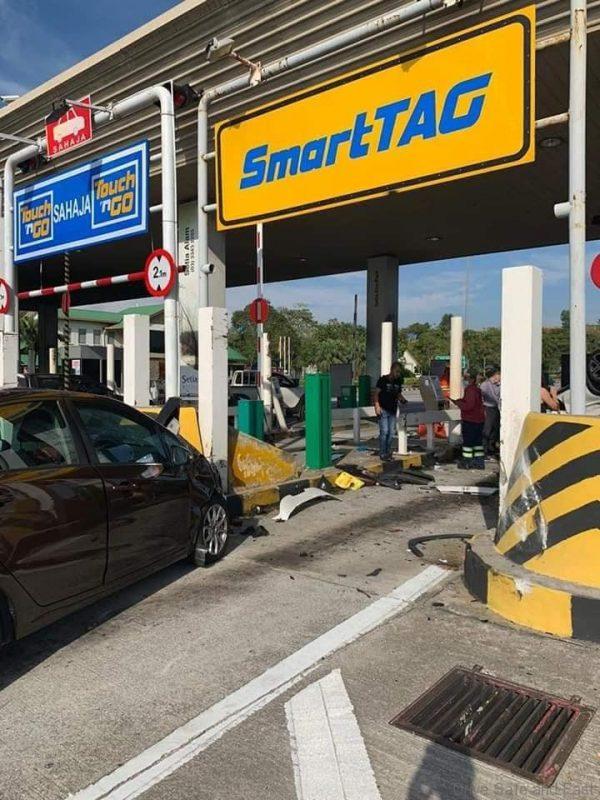 For now, remember to identify your toll lane early on, slow down, be cautious of vehicles in your blind spot and signal before switching lanes. Watch for green or red lights over the toll booths to determine if the lane is open or closed. On the side of the highway managers and toll operators, perhaps it is time to streamline your payment methods. Right now there's cash, top up priority, lorry/taxi priority, touch n go, RFID, and SmartTAG lanes to look out for. Wouldn't it be nice if there were just 1 or 2 to look out for? Highways are dangerous enough as it is.