Automotive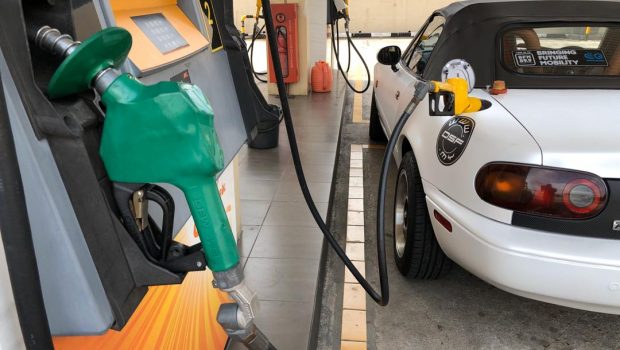 Published on June 13th, 2020 | by Amirul Mukminin
0
Petrol and Diesel Prices Up Again
Local fuel prices are continuing its upward trend across the board for the period of June 13-19.
First up, the retail price of RON95 petrol sees an increase of eight sen from RM1.48 per litre to RM1.56 per litre. The retail price of RON97 also goes up eight sen from RM1.78 per litre to RM1.86 per litre.
Meanwhile, the retail price for diesel increases by 10 sen from at RM1.73 per litre, from 1.63 per litre previously.
According to the finance ministry, the increase across the board is due to the increase in refined product prices in line with the rise in global crude oil prices.
The weekly pricing of petroleum products is calculated based on the Automatic Pricing Mechanism (APM) formula that was introduced in January 2019.