Automotive
Published on August 24th, 2020 | by Daniel Sherman Fernandez
0
Leather vs Nappa Leather Explained In Detail
Do not get 'played' by the sales person promising a high quality leather hide in your new car.
Automotive sales around the world is just like any other form of selling. Car sales-people work on commission more than anything else as basic salary for a sales person is not that great, but the sales commissions are high and in good times an automotive sales person can take home 5-10 times their basic salary in sales commission. It is a good job to have if you love selling and of course a little love for cars must be included.
In recent years however we see many sales people coming into car sales just to make a living, no love for cars, no understanding of what they are selling and even more appalling, no product knowledge.
Most of the time the new or used car buyer knows more information and this is why websites like www.dsf.my exists to share information on new and used vehicles for buyers to get a better understanding or to be able to refer to www.dsf.mywhen dealing with a car sales person that is sharing half-truth information in order to secure a sale.
So, lets look at the great 'nappa' leather selling technique.
Leather is available in many grades that will upgrade luxury, look, feel and durability. Aniline, semi-aniline and natural-tanned leather represent the highest grade of leather available.
Medium-grade full-grain and Nappa leather deliver a premium look and feel with improved durability and even color.
Additional grades include corrected leather and split leather that are more cost-effective.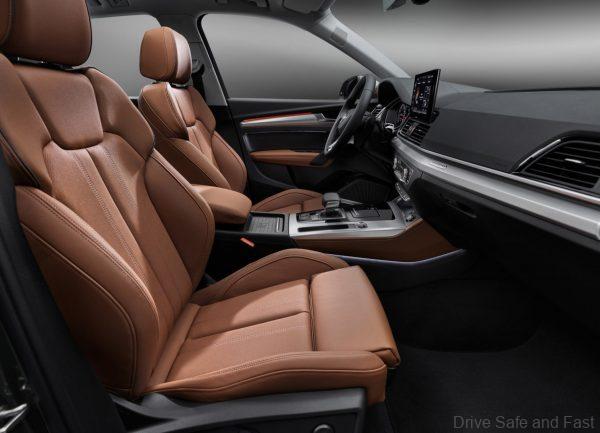 Leather – A majority of leathers that you will find in automotive interiors are considered corrected leather which simply means that there are more steps in the production process to correct natural flaws. Vehicles that employ corrected leather promise the look and feel of leather at a lower cost with a lower grade of perceived luxury. There is nothing wrong with this unless you are paying a premium price for it.
Nappa Leather – Nappa leather represents a higher grade of full-grained leather that features a largely unaltered surface with many natural characteristics. Original Nappa leather is breathable and soft to the touch. It comes with younger animals, calf's and lambs.
Varying pigments and products are applied to Nappa leather to provide an even color and a more durable finish that can withstand the daily grind that is associated with an automotive interior. Nappa leather is a staple of most luxury automakers. Napa leather was invented in 1875 by a man called Emanuel Manasse who was an employee of the Sawyer Tanning Company in Napa, California, USA.
Now, let us look closely at the use of Nappa leather in cars. When a premium car manufacture offers Nappa leather in car costing more than RM250,000, like the new BMW 7-Series it may sound very possible.
However, when a car manufacturer offers Nappa leather in a vehicle costing less than RM130,000, like the Proton X70 CKD….. hmmm it is best to look closely at this offer. Could it instead be 'JUST' Nappa leather on the seating area and plain leatherette or even PVC on the sides and back of the seats. Remember we explained earlier that 'varying pigments and products to provide and even colour' can be applied to Nappa to provide even colour.
So, it will be easy to just offer 'partial Nappa leather on the seating surface and PVC with matching pigment and colour on the sides and back to look uniform.
Now, if your current car does not have a leather covered interior and you want Nappa leather, you can visit the many 'specialist' leather shops that will 'promise' you Nappa leather at prices starting from RM4,000 for a Perodua Myvi. We have installed Nappa leather at Gosford Leather on our classic car some 12 years ago and it still looks good today.
Now that you know this, please share with enough of your car buying friends and family to help them understand what to expect from their new car purchase.