Automotive
Published on October 28th, 2020 | by Subhash Nair
0
The Jaguar E-Pace Just Received a Minor Facelift
Jaguar E-Pace receives some much needed updates.
The Jaguar E-Pace may have just been launched in Malaysia a few months ago, but it has already received its first major update for the 2021 model year. Admittedly, most of the changes are minor, but they're definitely noticeable. Let's walk through some of those differences below, starting with the front.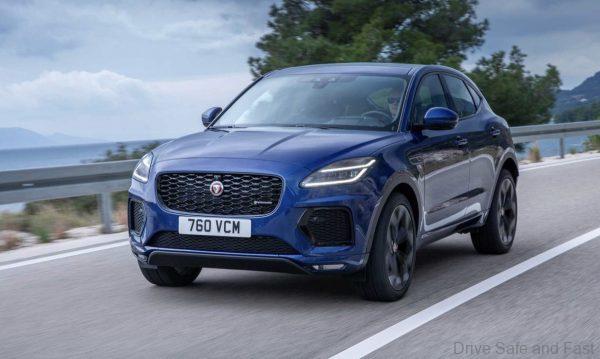 In front, the most noticeable change comes with the new headlights, which sport the double J-blade LED daytime running light design. The mesh grille design is now a little more pronounced and the vents on the bumpers ahave been slightly tweaked. On the front fender vents, there's a Jaguar leaper impression embossed.
Round back, it's hard to tell if there's a difference at all. These rims and black pack are optional on the E-Pace.
Inside, there are also a few noticeable changes. There's now an 11.4" curved glass touchscreen that now features a new layout with capacitive buttons and a gloss surround. The centre stack has also been redesigned, with the hazard light button being moved up to the air vents, the physical climate control buttons being moved down to the centre, with fan controls being integrated into each of the knobs for individual zone temperature control. It also appears the start-stop button now has a red finish, but it's hard to tell if this is an effect from lighting or if it's printed on the button itself.
There's also a new steering wheel design and an optional 12.3 digital instrument cluster.
Other smaller changes to the new E-Pace include Jaguar Upholstery tags on the seats, sculpted knee contact areas, optional ClearSight digital rear view mirror, and a new Cabin Filtration System.
It's also worth noting that Jaguar have made some mechanical changes to the car itself. While the same Ingenium engines return to power the E-Pace, the mounts are now of a new design. The front suspension's attachment points have also been improved with a new design.
There changes come with a small price increase of about US$1,000 in some markets. Perhaps we'll see these changes on the Malaysian Jaguar E-Pace next year.