Automotive
Published on October 10th, 2020 | by Amirul Mukminin
0
GMA T.50's V12 Engine is a Thing of Beauty
There is beauty in everything and there is definitely beauty in this complex-looking piece of machinery. What you're looking at is the heart of Gordon Murray Automotive's T.50 supercar that made its global debut back in August.
Displacing 3.9-litre, the naturally-aspirated V12 engine is built by Cosworth but Gordon Murray had as much input as the craftsmen at the renowned engine manufacturer, thanks to his experience working with the 3.5-litre Honda RA121E V12 engine that powered the McLaren MP4/6 Formula One cars in the early 90s.
The partnership between the two proved to be fruitful, with the birth of what GMA describes as the "highest-revving, most responsive naturally aspirated engine ever". The engine's output of 663 PS at 11,500 rpm and 467 Nm of torque at 9,000 rpm may not impress many people but its ability to pick up at 28,400 revs per second will certainly take it to a whole new level.
To put this into context, GMA says its V12 engine can rev from idle to its 12,100 rpm redline in just 0.3 seconds. Now, that is truly mind-boggling. On top of that, it also has the highest power density of any naturally-aspirated road car engine ever made.
While this may sound intimidating, the engine is said to be civilised enough for daily driving, with 71% of the its torque available from as low as 2,500 rpm. If the need for outright performance arises, the V-Max mode will add a further 50 PS from the car's 48-volt integrated starter-generator.
Weighing in at a mere 178 kg, the engine is also one of the lightest of its kind. This is achieved by using a high-strength aluminium alloy block, as well as other lightweight components such as steel crankshaft (13 kg) and titanium connecting rods, valves and clutch housing.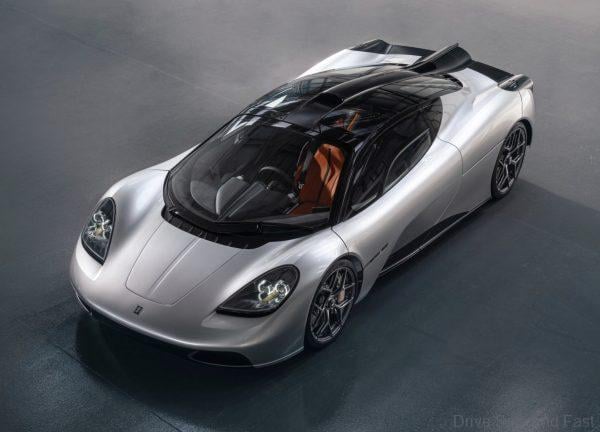 The size, weight and positioning play a key role in delivering the T.50's overall low centre of gravity. Thanks to Cosworth's innovative design, which scavenges oil using windage, the crank is positioned just 85 mm from the sump line, 40 mm lower than that of the McLaren F1.
The compact construction means the engine has a low centre of gravity, which in turn results in less pitch during cornering and braking, less squat and dive and better transient handling.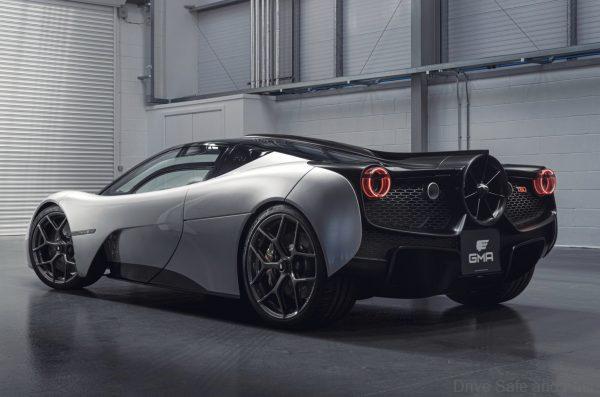 To deliver maximum aural pleasure, the V12's raucous scream is channeled into the cabin via what GMA calls Direct Path Induction Sound. Pioneered on the F1 and perfected on the T.50, the system uses a carbon fibre cold-air ram induction intake sitting above the driver's head to amplify the engine sound, sort of like a loudspeaker.
Instead of revs, the system is actuated by throttle angle, meaning the T.50 is quiet and refined on part throttle and grows louder as the throttle is pushed past the halfway mark.