Automotive
Published on October 27th, 2020 | by Subhash Nair
0
Proton X50 Launched at RM79K-RM103K Without Sales Tax
The selling prices are very competitive against market rivals.
After many, many months of waiting, Proton have finally officially launched the X50. As we've known for a while, four variants of the X50 will be offered:
1.5T Standard – RM79,200
1.5T Executive – RM84,800
1.5T Premium – RM93,200
1.5T Flagship – RM103,300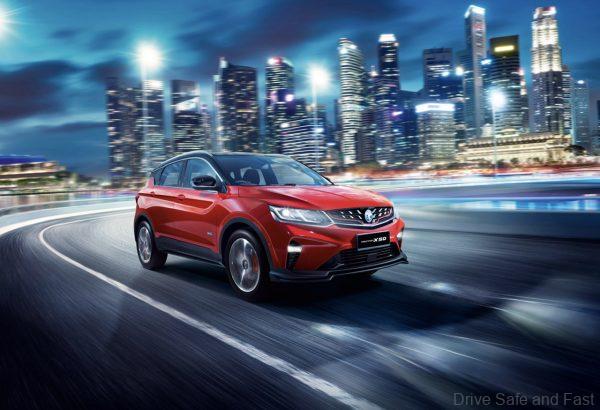 These are on-the-road prices without insurance for Peninsular Malaysia and with the ongoing 10% SST discount. In Sabah and Sarawak, you'll need to add RM2,000 to this price. The SST discount will be valid until 31 December 2020 under the current PENJANA plan.
The Standard, Executive and Premium models get a 1.5-litre 3 pot turbocharged petrol that puts out 150PS and 226Nm of torque. The 1.5T Flagship uses a slightly different engine that outputs 177PS and 255Nm of torque. These engines are paired to a 7-speed DCT. All variants of the X50 have received EEV status for better tax incentives.
The 1.5T Standard gets 4 SRS airbags, full LED headlights, 17" alloy wheels, fabric seats, rear air vents, a reverse camera and an 8" infotainment unit as standard.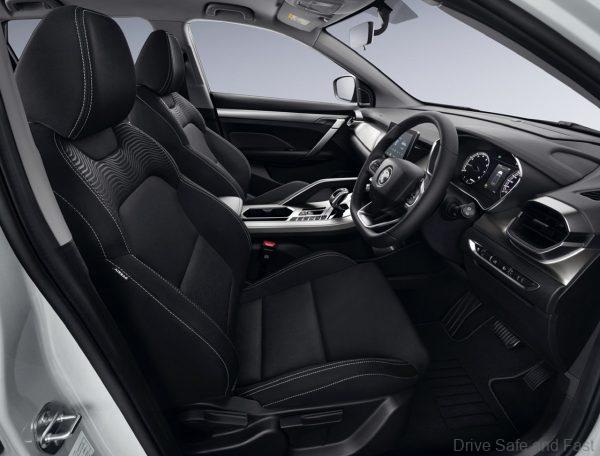 The 1.5T Executive model get 6 SRS airbags, a leather wrapped steering wheel, auto headlamps, front fog lamps and leatherette seats.
The 1.5T Premium gets a Tyre Pressure Monitoring System, 18" alloy wheels, Driver power seat, a 360-degree camera and a 10" infotainment unit.
The 1.5T Flagship comes with the aforementioned more powerful engine, as well as active safety and driver assistance systems, including Adaptive Cruise Control, Forward Collision Avoidance, Lane Keeping Assistant and more. It also gets a panoramic sunroof and a dual tone exterior paint finish.
Here are some additional benefits Proton offers to X50 buyers. A 5 year, unlimited warranty. A 5 year data package capped at 1GB/month. 5 times free labour service for first 30,000 bookings. Low interest rates from 2.22% per annum and the Proton Insurance Programme.
For more on the new Proton X50, here's the press release.
PRESS RELEASE
PROTON officially launched the PROTON X50, its second SUV offering, via its social media channels, today. The launch was the culmination of a six-week publicity drive that began with the first production units rolling off the production line at Tanjung Malim and, along the way, included media and customer previews held nationwide.
PROTON's B-segment SUV
The Proton X50 is the second vehicle to be jointly developed by PROTON and its partner Geely and, like the PROTON X70, enables the company to compete in a new market segment. It is also positioned against products that account for a substantial number of sales from buyers looking to upgrade from their first car.
Similarly to PROTON's previous SUV, developing the PROTON X50 required both PROTON and Geely to collaborate on multiple levels. These included staff in China and Malaysia working in cross functional teams and also encompassed 1.9 million kilometres of testing on Malaysian roads to adapt to the hot and humid climate and unique road conditions found here. At the same time, the company's production engineers began assembling trial, pre-production and finally full production units of the PROTON X50 at the new production line in Tanjung Malim, completed in 2019 at a cost of RM1.2 billion.
Unlike when it launched the PROTON X70, where the company embarked on a comprehensive pre-launch marketing programme that included a portal to accept online bookings, the PROTON X50 required a much shorter product build-up. Order books officially opened on 16 September 2020, and to date more than 20,000 bookings have been placed by Malaysian customers eager to be amongst the very first owners.
Prices and packages announced
As is the case with recent Proton model launches, the PROTON X50 comes with a comprehensive package of benefits to enhance the ownership experience. These include a 5-year unlimited mileage warranty and a 5-year data package providing 1GB of free data each month.
The first 30,000 customers who make a booking by 31 December 2020 will also receive free labour charges for five service appointments while all customers are offered a range of benefits if they insure their PROTON X50 via the PROTON Premium Insurance Coverage Package. Low financing rates that start from 2.22% are also offered to all buyers via Proton's in-house finance company, Proton Commerce Sdn. Bhd.
The on-the-road (OTR) prices for the PROTON X50 inclusive of the PENJANA sales tax subsidy are: