Automotive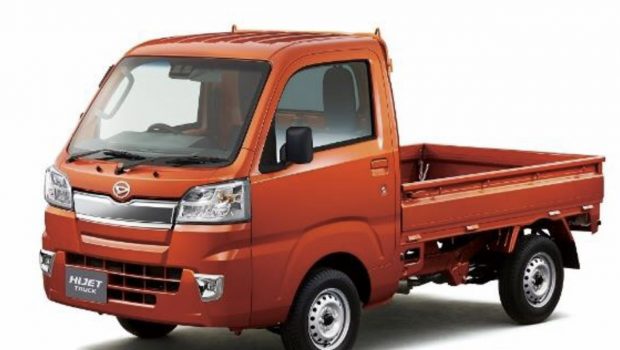 Published on November 16th, 2020 | by Subhash Nair
0
Daihatsu Hijet Turns 60 This Month!
For 60 years, the Daihatsu Hijet has provided businesses all over the world reliable, affordable mobility. Even in Malaysia, there are still plenty of Hijet trucks in circulation. Its larger successor, the Gran Max is still sold by Daihatsu here.

Despite having a similar naming convention as Toyota's commercial vehicles (HiAce, Hilux), the Hijet name has been used for longer. Its use by Daihatsu also predates Toyota's ownership of the company.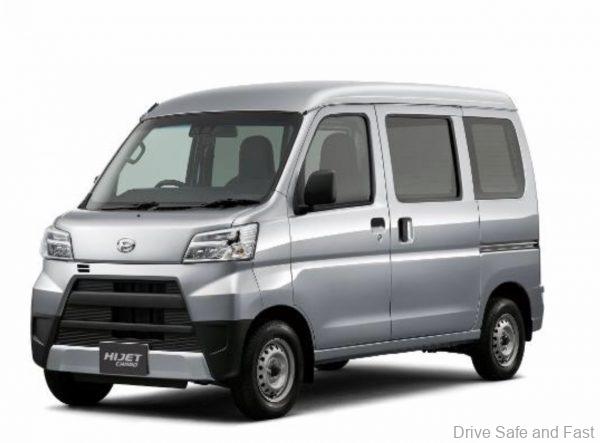 In other countries where there is still a lot of demand for ultra-compact commercial vehicles, the Hijet still soldiers on 3 forms: the Hijet Cargo, Caddie and Truck.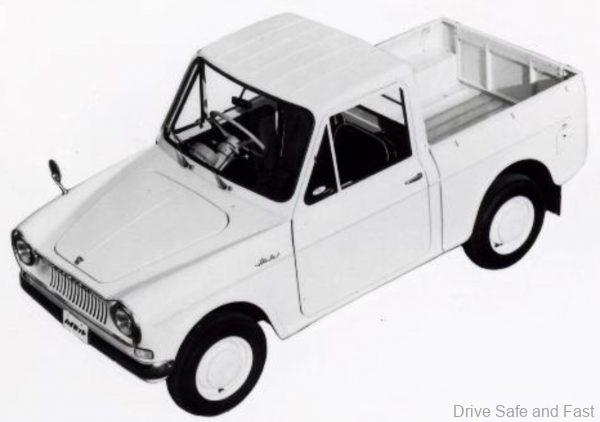 Since the Hijet was first introduced in 1960, Daihatsu have produced 7.4 million of them and it's believed that 2.2 million of those are still being used today!
The press release below has more details on the history and current use of the Hijet.
PRESS RELEASE
Daihatsu Motor Co., Ltd. (hereinafter "Daihatsu") announced that its Hijet series of mini commercial vehicles celebrated its 60th anniversary in November 2020. The company wishes to express its gratitude to the customers who have supported the Hijet series over the past 60 years, and pledges to continue making cars that meet the demands of its customers' lifestyles.
At present, the Hijet series comprises three models: the Hijet Truck, which is primarily used by those working in agriculture, forestry, and fisheries; and the Hijet Cargo and Hijet Caddie which are primarily used by those in the transportation and retail industries. Cumulative production of the Hijet series stands at approximately 7.40 million units1, with 2.20 million units1 still in use today. Evidently, the Hijet series is cherished by an extremely large number of customers across the country.
The first-generation Hijet was Daihatsu's first-ever mini four-wheeled vehicle. It was released as a follow-up to the highly popular Midget mini three-wheeled vehicle and, with its greater loadability, was designed to be used in a variety of different jobs. Over the succeeding 60 years, the Hijet retained those features prioritized by mini commercial vehicle customers, namely a cabin that was easy to enter and exit, and a deck or luggage space with a high loading capacity. Daihatsu's development of the Hijet also focused on a range of attributes vital to a vehicle designed for use on a daily basis: ease-of-loading and unloading cargo; durability; ease-of-maneuvering—enabling the vehicle to be driven on narrow roads such as paths running between rice fields and downtown alleys; and an affordable price. In addition, by offering a rich line-up of special-purpose vehicles, such as the Hijet Dump Truck series, the company ensured the Hijet series played a central role in its customers' lives.
In recent years, there has been an increase in the number of customers using mini commercial vehicles in everyday scenarios—shopping, for example, commuting to work or school, and picking up and dropping off passengers—while the proportion of elderly users has also increased. To ensure that the Hijet series could be used in safety and with peace of mind in all manner of scenarios, it was equipped with the Smart Assist active safety system at the earliest opportunity. Designed to be a reliable partner for its users, the Hijet series has embodied the three core values of Daihatsu's compact car development: high quality at affordable prices, mastering the smallest details, and providing advanced technologies to everyone.
Based on the Daihatsu Group slogan "Light you up", that seeks to illuminate each and every one of its customers and provide them with an easy mobility life, going forward Daihatsu will continue to evolve the Hijet serie