Automotive
Published on December 15th, 2020 | by Subhash Nair
0
C-Class Coupé Stripped By Thieves Overnight In The UK!
All around the world, car theft is not uncommon. It doesn't matter if you're in a developed country or in the '3rd world' – these things happen all the time. While it's usually either a break in when owners leave precious items in the vehicle or an entirely stolen car, sometimes there's a middle ground. That's in fact what this car owner experienced in the UK.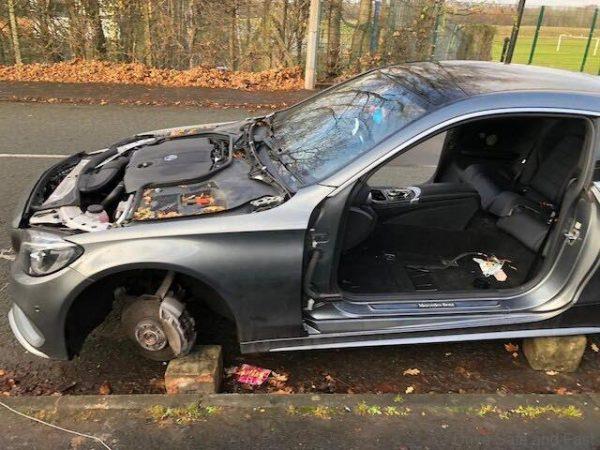 Apparently, the owner of this pre-facelift C205 Mercedes-Benz C-Class Coupé had his car completely stripped clean by some very quiet and efficient thieves. From the photos, it seems like they've managed to take the car's doors, boot, bonnet, wheels, and front seats! They took just about everything that could be detached with a socket wrench, but the infotainment unit's still there!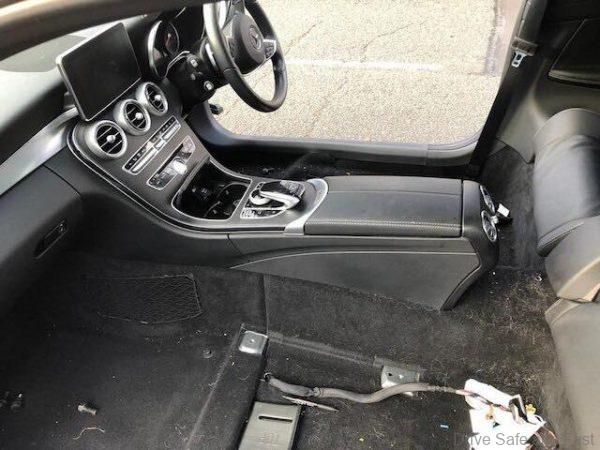 The owner, a Mr Paul Hampton, says his family, neighbours and even the dogs were not able to detect the thieves, who apparently struck between 3 and 4 am. There's not even any CCTV footage to help track down the thieves.
What was left of the C-Class Coupé was left on concrete bricks and the owner was alerted by a neighbour in the early hours of the morning. We wonder if insurance companies here will cover this sort of theft. The car itself was valued around £40,000, and I'm fairly certain the stolen parts are not going to be cheap… Otherwise the thieves may not have stolen them in the first place!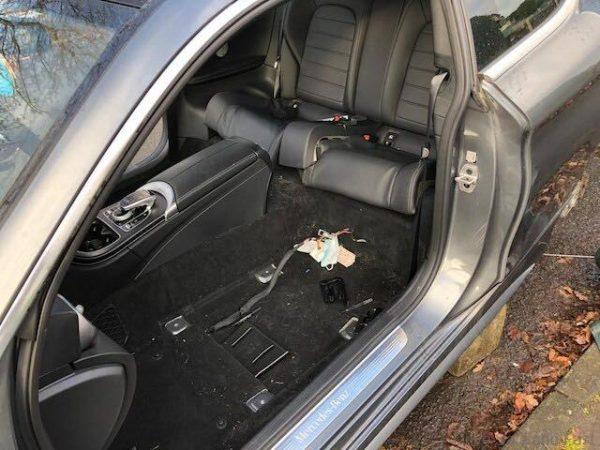 It's strange that no alarm was triggered. Then again, perhaps the owner forgot to lock the vehicle…
This story and the accompanying photos seem to have been originally posted on the Facebook Page, "Sitting There Rotting On A Driveway" on the 12th of December. The caption reads:
"Not quite rotting on a driveway but a £40,000 Mercedes was stripped bare and left on concrete blocks outside a West Bromwich home.Paul Hampton found his prized Mercedes C Class Coupe missing its wheels, doors, front seats and bonnet.Those responsible acted so discreetly they did not wake the family's dog, alert CCTV cameras or set off any alarms.He parked his car up at 9.30pm and only became aware of the incident by his neighbour who banged on his door early on Thursday morning.It is believed thieves struck between 3am and 4am that day.Mr Hampton has offered a £1,000 to anyone with information that leads to a prosecution. #crime#AMG#mercedesbenz"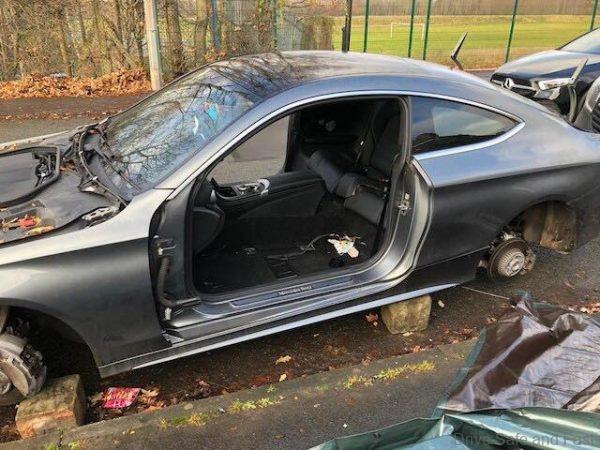 How do YOU protect YOUR car from incidents such as these? We've heard of thieves breaking into homes to strip cars of parts. Dashcams, even those with motion sensing, can easily be stolen too. Perhaps the best precautions include getting the best possible insurance for your car and parking in a secure parking lot (now that parking lot management is legally responsible for protecting cars against theft).