Automotive
Published on December 22nd, 2020 | by Daniel Sherman Fernandez
0
Slow End Of The Manual Handbrake In Cars
Manual handbrakes will soon be missing from all cars
In recent years we have seen the slow retirement of a valuable piece of equipment in modern cars. Yes, the manual gearbox was the first to be retired by many car manufacturers and good news is that there are still some who provide this valuable equipment…..only some. Another slow missing equipment is the manual handbrake.
One day in the future, we will need to explain 'handbrake turn' to our grandchildren and this is why we are keeping our 1989 Mazda MX-5. (see image below).
We are seeing the slow disappearance of the manual handbrake. Sports car manufacturers like Porsche, Mercedes-Benz, Jaguar, Land Rover and BMW which have been known for their delivery of 'driver centric' machines have all slowly retired the traditional and very useful manual handbrake. Yes, none of their new models have a cable operated hand brake fitted. In a recent study done in England, it was found that only 24 percent of new cars had a manual handbrake fitted.
So, this means no more hand brake turns and no more cranking on the hand brake before you leave your car. No more 'Joy' of driving in car park rallies or taking short corners with excitement.
The manual handbrake uses a cable which can stretch over time and give a less secure hold if it isn't adjusted every now and then. Electronic handbrakes have at times the tendency to 'stick', especially if they are not used for some time. Like when your car is left idle during Covid-19 lockdown. A manual 'traditional' handbrake if properly maintained and adjusted, will operate perfectly well for years without any fuss as we have experienced in our personal cars like the MX-5 NA over the last 38 years of car ownership.
Still, you can't deny technology and its advancements in the automotive world.
Technology
A traditional handbrake uses a cable to activate the brake shoes at the rear wheels whereas an electronic handbrake uses a switch to activate a pair of motors which then engage the rear brakes for the user.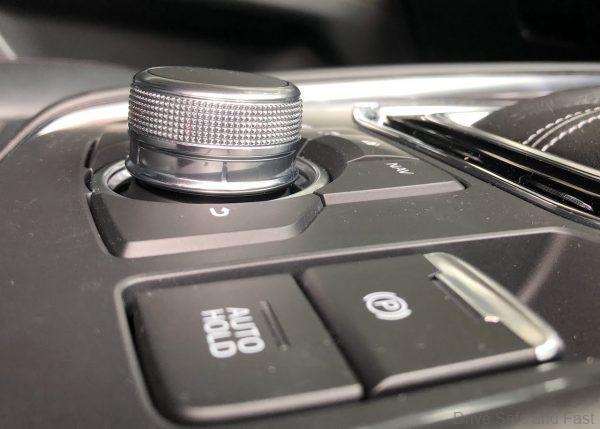 Electronic handbrake
In an age of connectivity, smart cars and electrification, manufacturers are looking toward improving systems and processes even further. Certainly, there isn't much wrong with the traditional handbrake, but as a system, it's crude and offers little innovation which essentially, the handbrake has remained unchanged since its introduction.
There are a number of reasons why the manufacturers are pushing toward electronic systems, not only does it free up space in the cabin, and removes the lever, but they also offer built-in safety features, no more slipping, automatic hill-start assist, automatically disengaging when pulling away, and of course, it can't be applied while on the move.
Cost cutting
The first electronic parking brake was fitted to a 7 Series BMW in 2001, but of course as with any technology, as it becomes more widely adopted, the prices plummet, and it becomes more affordable. Given that it uses servo motors and intelligent control, the price of the electronic brake would outweigh the cost of a traditional brake, but they're easier to fit, and in theory, should not need any maintenance above the regular servicing, so the overall price differential is not that great.