Automotive
Published on January 24th, 2021 | by Subhash Nair
0
Lotus Has A New UK Factory With 1500 Units/Year Capacity
Lotus have been expanding rather rapidly since their Geely takeover. I just 2 years, the company from trailing the pack of performance brands to showing one of the most powerful, exotic all-electric cars, the Evija. They've even modernised some of their legacy products, giving owners the option to add on plug-and-play digital instrumentation too. Now, as the company prepares to push their production numbers up, they've opened up a new manufacturing facility at Hurricane Way.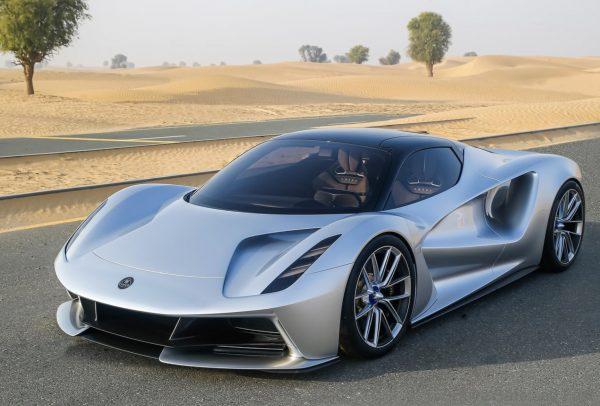 Hurricane Way is just a short drive away from the company's Hethel HQ, and will serve as the company's new primary production facility. Lotus expects the 12,300m2 facility to produce some 1500 units of the Elise, Exige and Evora this year alone.
In fact, they just made their first Elise chassis there. This chassis will be kept as a reference for when production ramps up. As for the Evija, only 130 of those will be made at a new facility in Hethel itself.
Here's the press release with more.
PRESS RELEASE
The first extruded and bonded aluminium chassis to be built at Lotus' new manufacturing facility at Hurricane Way, Norwich, has been completed.
The unit, a chassis for the legendary Lotus Elise, was built for the validation and quality checking of the new manufacturing process. Although not destined for a final vehicle, it will remain at the factory for testing. As chassis manufacturing volumes grow steadily over the next few months, it will help ensure that the processes adhere to the globally recognised quality standards expected.
The new 12,300 m2 facility has the capacity to build several thousand chassis per year. It will produce around 1,500 units for the Lotus Elise, Exige and Evora during 2021.
Set to employ 125 highly skilled operatives, technicians and engineers, the site also houses the welding and fabrication of sub-frames, suspension components and other key parts for Lotus cars.
The investment from Lotus, which has its headquarters and sports car manufacturing 10 miles away in Hethel, Norfolk, further demonstrates its commitment to the region.
Lotus announced in July 2020 that as part of its expansion programme it had outgrown existing facilities in Worcester and Norwich, and so would bring together both production processes into one new combined location – Hurricane Way, in the north of Norwich. Tooling has already been upgraded in readiness for a new range of Lotus sports cars to be launched in the coming years.