Automotive
Published on January 29th, 2021 | by Subhash Nair
0
Touch 'n Go Finally Removing Parking Surcharge By Q1 2021
It took a new CEO for Touch 'n Go to remove the 10% parking surcharge.
Malaysian commuters can finally, FINALLY start using Touch n' Go payment at parking lots without having to fork out an additional 10% to cover the company's surcharge. In an interview with The Star, Touch n' Go's new CEO, Effendy Shahul Hamid said that the company would be removing all Touch n' Go parking surcharges by Q1 of 2020.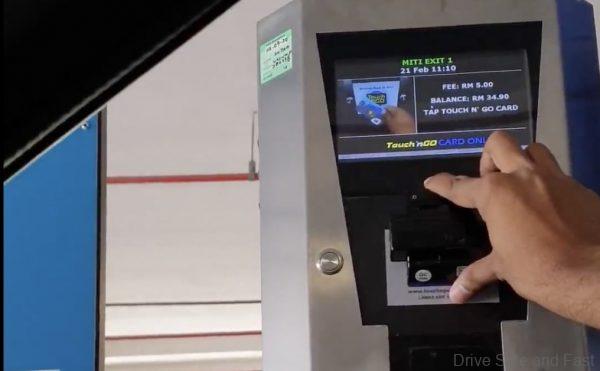 The surcharge imposed by Touch 'n Go amounted to 10%, which might now sound like much if you're parking for an hour at your favourite shopping mall. However, if you've got to spend days at a hospital, this can really, REALLY start to hurt.
To be fair, the 10% surcharge was not universally imposed across all parking lots that supported Touch 'n Go payment. However, we can't seem to find updated information on which parking lots did impose the surcharge. However, a 2016 study by the Malaysian Competition Commission (MyCC) found that only 17 out of the 186 parking facilities with Touch 'n Go payment did not impose the surcharge. Basically, only 10% did not charge an additional 10%.
The Other Big Change
The Star also noted that another major change to Touch 'n Go that consumers could look forward to a little later in 2021. Users would be able to reload their Touch 'n Go cards directly via the Touch n' Go eWallet app on their phones. Right now the system is a little bit cumbersome. To my understanding, you can register a Touch 'n Go card on the app that can make payments that would deduct credit from your eWallet. However, this essentially creates two credit 'banks' on one card. It's a perplexing system that will only work on certain tolls, leading users to reload credit on 2 accounts to stay 100% mobile.
Funnily enough, these are the two issues we brought up in our September 2019 video on the Autophiles Malaysia Youtube channel.
Also worth noting is that 2016 MyCC report, which found that there was "no competition concern" from user complaints about the 10% surcharge. Here's an excerpt from the report.
Based on the Commission's assessment, there is no competition concern arising from this complaint due to the following points:
the surcharge is justified as it is due to the investment and maintenance costs of the TNG system, incurred by the operators
the TNG facility offers cashless convenience to the customer
a cash alternative is also made available to the customer apart from the TNG option at the parking entry points. We have advised TNG to continue to educate its customers and spread awareness within the community through advertorial media campaigns on the benefits of TNG. While customers are being charged the surcharge for added convenience for using TNG, customers are still being given the option to pay by cash at no surcharge where parking is [a] concern.