Automotive
Published on January 12th, 2021 | by Subhash Nair
0
Volvo Cars Malaysia Broke Annual Sales Record In 2020
Volvo Cars may have taken a small hit to its overall global sales numbers in 2020, but locally, they actually managed to grow! In fact, it was a record-breaking sales year for Volvo Car Malaysia, as the company managed to exceed its previous record year in 2019. The overall sales numbers grew from 1,883 units in 2019 to 1,950 units in 2020, for a 3% growth. Incredible, given the company lost half its sales in March when the first Movement Control Order had all showrooms shut down from the 18th of March 2020.
Volvo Car Malaysia attributed part of the growth to the government's initiative in implementing a sales tax holiday on locally-assembled vehicles. Volvo Car Malaysia's current offering, which includes the XC40, XC60, XC90, S60 and S90 are all represented by locally-assembled variants. That means they benefit from 100% SST exemption.
Volvo Cars seem to be the only premium automaker to have all their models locally-assembled. Volvo Cars also introduced the locally-assembled version of the S60 T8 R-Design during the MCO.
They also attribute some of their sales growth to some initiatives that the team has taken over 2020. This includes the roll out of the Digital Silent Sales Assistant 2.0, the introduction of a digital showroom for Malaysian customers to order their vehicles at home.
Volvo Car Malaysia also expanded its presence to Sabah with a new dealer partner there. Besides that, they introduced Volvo Select to give customers trusted used options at 2 locations. The company has also pushed three sustainable ventures in Malaysia.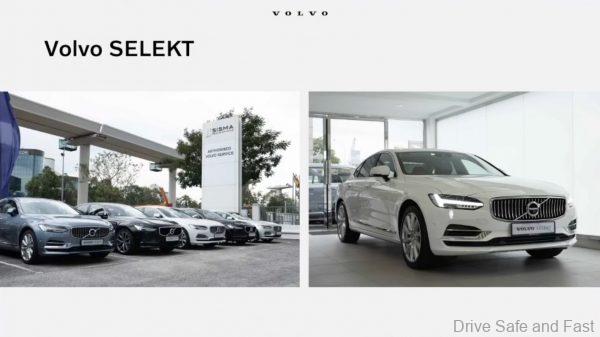 Firstly, they've eliminated single-use plastics at their local HQ. They also encourage customers to carry out test drives completely in Pure Electric mode to get them used to it. Customers also get a packet of green seeds to go out and plant themselves.
The company says they'll further push digitalisation, introduce more sustainable products in 2021.
About Volvo Cars
We have created world-changing innovations since the first Volvo rolled off the production line in 1927. The modern seatbelt. The side impact protection system. The pedestrian detection system. Today, Volvo Cars is one of the most well-known and respected premium car brands, preparing for a new future that will be all-electric, autonomous and connected.
Our company is a truly global organisation: our roots are decidedly Scandinavian, but we have manufacturing, research and design operations in Europe, Asia and the Americas.
Volvo Car Group (Volvo Cars) is owned by Zhejiang Geely Holding (Geely Holding) of China. Our group structure comprises Volvo Cars, software company Zenseact, and our related direct consumer businesses: car subscription service Care by Volvo and mobility company M. Volvo Car Group also includes the sizeable stakes in our strategic affiliates: electric performance brand Polestar (50% owned by Volvo Cars) and new Chinese car brand LYNK & CO (30%).