Automotive
Published on February 1st, 2021 | by Subhash Nair
0
Nissan Commits To Company Wide Carbon Neutrality By 2050
Nissan will also offering electrified powertrains on all models by 2030 with Carbon Neutral commitment.
The climate is rapidly deteriorating and auto companies can no longer divorce themselves from the role they play in this. Many major premium car brands have already committed to measurable environmental goals, and now Nissan joins too. Their aim is to become a carbon-neutral company by the year 2050.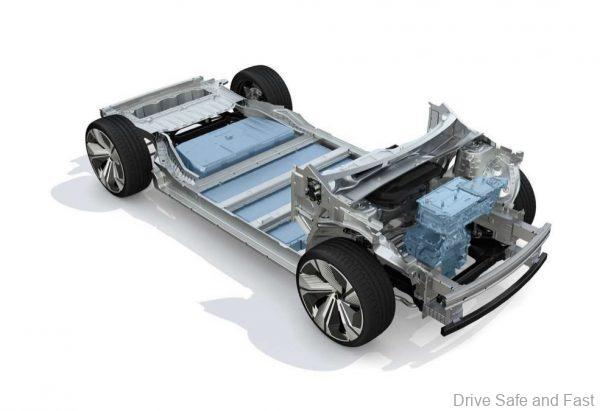 In order to achieve this goal, Nissan will be making a number of moves. These include working towards solid-state batteries for more cost-competitive EVs, further developing e-POWER electrified powertrains for better efficiency, working with the energy sector to decarbonise power grids (making the grid greener), and increasing productivity and efficiency in production.
Nissan has long been an advocate for moving in the right direction with regards to the climate. They were one of the first mass-market manufacturers to bring to market a 100% electric vehicle* with reasonable range with the LEAF. That model endures today in its second generation.
The company says that by the start of the next decade, every car they sell will be electrified. This might mean more basic setups like an S-Hybrid-style mild hybrid or a more electrified E-POWER motor on their everyday vehicles.
*Mitsubishi may have been a little quicker than Nissan with the i-MIEV, but that model was not quite as practical or successful.
Here's the press release with more.
PRESS RELEASE
Nissan Motor Co., Ltd. has set the goal to achieve carbon neutrality across the company's operations and the life cycle of its products by 2050. As part of this effort, by the early 2030s every all-new Nissan vehicle offering in key markets will be electrified.
Nissan will pursue further innovations in electrification and manufacturing technology to make progress on the company's carbon neutrality goal in the following strategic areas:
Battery innovations including solid-state and related technologies to develop cost-competitive and more efficient electric vehicles;
Further development of Nissan's e-POWER electrified powertrains to achieve greater energy efficiency;
Development of a battery ecosystem to support decentralized, onsite power generation for buildings with renewable energy sources. Nissan anticipates increased collaboration with the energy sector to support the decarbonization of power grids;
Manufacturing process innovations to support higher productivity in vehicle assembly, starting with the Nissan Intelligent Factory initiative. The company will also strive for greater energy and material efficiencies to support longer-term carbon neutrality ambitions.
Nissan's goal builds on its decades-long programs to reduce emissions and provide electric vehicle technologies that benefit the environment and society. The company's electrification and emissions reduction efforts support the aims of the U.N. Paris Agreement on climate change and global progress toward carbon neutrality by 2050.
Nissan's ambition also expands upon past initiatives under the Nissan Green Program and the company's ongoing work to minimize the carbon footprint of its products and operations. The company introduced the world's first mass-market electric car, the Nissan LEAF, and has sold more than 500,000 of the zero-emission vehicle to date. Nissan also continues to work with industry coalitions and authorities to develop infrastructure and raise public awareness about the benefits of electric vehicles.
With 100% of all-new vehicle offerings to be electrified in the key markets of Japan, China, the U.S. and Europe by the early 2030s, Nissan will also be among the leaders in driving the adoption of electric vehicle technology.
Nissan believes the automotive industry can be a driving force in meeting global environmental and climate needs through a commitment to innovation and impact reduction by collaborating with authorities and partners worldwide. When combined with the expansion of renewable energy and charging infrastructure, vehicle electrification and sustainable operations can help accelerate the arrival of a carbon neutral future.