Automotive
Published on February 9th, 2021 | by Subhash Nair
0
Volvo Cars Receive Highest Sustainability Performance Rating
When it comes to green initiatives, few can match what Volvo Cars have committed to.
When it comes to selling premium cars, branding is extremely important. Many mistake branding for mere fluff, but a lot of times, branding stems from tangible, measurable actions. For Volvo Cars, a big part of that is the sustainability aspect. The company targets 2040 as the year it becomes completely climate-neutral and were one of the first car companies to make such a commitment.
So far they've done the many things in the advancement of this goal including targetting 25% recycled plastic use in cars by 2025, removing single-use plastics from their offices globally, and endorsing the G7 Ocean Plastic charter. They've also gone further by creating the first climate-neutral manufacturing plant, installing 15,000 solar panels at one of their production sites, and reducing energy consumption at other factories they operate.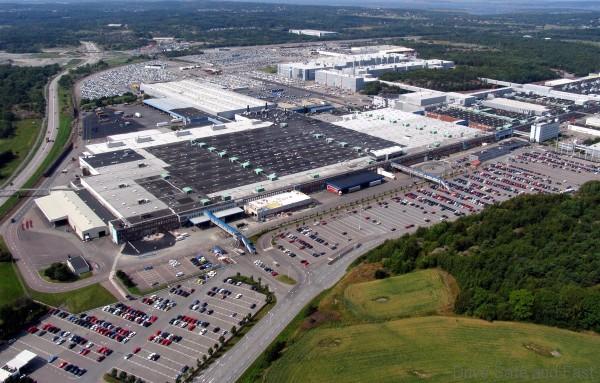 These are just some of the many green initiatives being championed by Volvo Cars. And now their efforts are bearing fruit. According to EcoVadis, Volvo Cars are in the top 1% of 75,000 companies assessed with regards to sustainability performance. Here's more about EcoVadis and their sustainability ratings.
PRESS RELEASE
Volvo Cars has received the highest rating for its sustainability
performance from EcoVadis, a leading provider of corporate sustainability assessments, further strengthening its position as one of the most sustainability-minded companies in the car industry. According to EcoVadis, Volvo Cars' sustainability performance deserves an Advanced ranking, based on the agency's methodology. The resulting Platinum Medal rating places Volvo Cars in the top one per cent among all 75,000 companies assessed by EcoVadis.
The methodology used by EcoVadis is based on international sustainability standards and supervised by a scientific community of sustainability and supply chain experts.
In particular, EcoVadis looks at how companies implement sustainability across their supply chain. International companies in a variety of industries, and in particular large fleet buyers, use the ratings published by EcoVadis for their purchasing decisions to move away from unsustainable and unethical suppliers.
To date, EcoVadis has rated more than 75,000 companies globally. When assessing companies, it divides its report based on four main categories: Environment, Labour and Human Rights, Ethics, and Sustainable Procurement.
In its rating of Volvo Cars, EcoVadis highlighted several of the company's ongoing sustainability activities and initiatives. It positively mentions its CO 2 -reduction actions across the supply chain, the verification of its sustainability strategy by the Science-Based Targets Initiative (SBTI) and Volvo Cars' work to improve energy efficiency and the efficient use of material and resources.
Elsewhere, EcoVadis also highlights Volvo Cars' work to promote diversity and inclusion, its initiatives around protecting labour rights, the company's extensive ethical business training programme and its focus on sustainable procurement around the globe.