Automotive
Published on February 22nd, 2021 | by Subhash Nair
0
Volvo Now Has A Used Car Dealer Locator Website
A new digital Volvo Used Car Locator site is ready for Malaysia.
In the middle of 2020, Volvo Car Malaysia launched Volvo Selekt, a new certified used car programme. Volvo Selekt offers Malaysian customers a convenient and trustworthy platform to find pre-used Volvos that are less than 5-years old and have less than 100,000km on the odometer. These cars are all covered by a 1-year warranty and come with a 1-year maintenance service package and 1-year Roadside Assistance.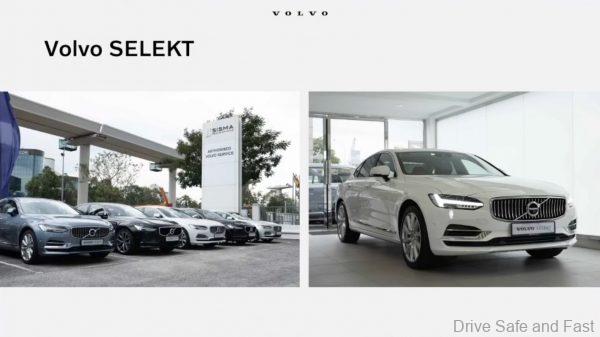 The issue is that Volvo Selekt vehicles are limited to just Sisma Auto's Glenmarie showroom and iRoll Auto's Juru showroom for now. What if you just want a used Volvo and are not too fussy about the additional perks? Well, today, Volvo has created a new website called the Volvo Used Car Locator. This will lead you to both Volvo Selekt dealers as well as other dealers with existing used car inventory.
Volvo Used Car Details
Each car that's listed on this website comes with a set of photos and full details, including, but not limited to:
production year
mileage
exterior colour
interior finish
registration plate
Here's the press release with more information.
PRESS RELEASE
Onward from the launch of Volvo's certified used car programme – Volvo Selekt – in June 2020, the premium Swedish carmaker introduces the Volvo Used Car Locator, an all-new digital initiative that gives customers a convenient way of shopping for Volvo cars at a price point that fulfils their financial needs, all done online and from the comfort of their homes.
The Volvo Used Car Locator holds an inventory of both Volvo Selekt cars and other Volvo quality used cars. Volvo Selekt models can be found only at Sisma Auto in Glenmarie, Selangor and iRoll Auto in Juru, Penang, whereas all Volvo quality used cars are made available at other dealerships – 12 in total – across the nation.
Volvo Selekt Advantage
Volvo Selekt cars are guaranteed to be under five years old with less than 100,000km in mileage, and have received a 125-point inspection, software upgrade and genuine part replacements to ensure that they are road-ready and can deliver optimal performance. To give new Volvo Selekt car owners a head-start, each car comes with a minimum of 12 months warranty, a complimentary 1-year maintenance service package (VSA 1) and 12 months of Roadside Assistance.
Consequently, using the same criterion for all pre-owned vehicles, each Volvo dealership conducts a series of checks and updates to ensure that all Volvo quality used cars are maintained up to Volvo's standards.
Volvo Selekt cars has contributed 15% to the total Volvo used car sales in 2020 for the Malaysian market. Volvo Car Malaysia wants to offer Malaysians a more convenient and simplified process of browsing, buying and even trading in used Volvo cars.
Used Car Locator
Through this, Volvo ensures that customers receive a premium buying experience through dedicated service and assurance of quality.
Once the used car is made available on the Volvo Used Car Locator, patrons can visit the website to browse through the available models. A consolidated list for cars – either Volvo Selekt or Volvo quality used cars from all Volvo dealerships across Malaysia is available.
The website also provides full details of the cars so that customers can identify the Volvo that best fit their lifestyles and its closest location.
For more information on the programme and its offerings, please visit Volvo Car Malaysia's Used Car Locator at:
https://Selekt.volvocars.com.my/enmy/home.