Automotive
Published on February 25th, 2021 | by Subhash Nair
0
Volvo XC40 Recharge T5 Launched in Malaysia
The Volvo XC40 Recharge T5 is now the first locally-assembled PHEV in its class for the Malaysian market.
Volvo Car Malaysia has launched a new variant of the XC40, and this time it's a plug-in hybrid electric vehicle (PHEV) with a twin-engine setup. It's the first PHEV in its segment to be launched in Malaysia, and it's locally-assembled as well. Volvo Car Malaysia has priced it at RM258,888, which was how much the XC40 T5 AWD petrol model cost when it was first launched. With the ongoing 100% sales tax discount on CKD cars, the XC40 Recharge T5 goes for RM241,997.
XC40 Recharge T5 Mechanical Changes
Under the hood, the new XC40 Recharge T5 has a 1.5-litre 3-cylinder turbocharged petrol motor and a 7-speed dual-clutch transmission. There's an electric motor housed between the engine and transmission. A mechanism allows both the petrol and electric motors to deliver maximum output simultaneously through to the front wheels. This combined output quoted by Volvo Cars to be 258 hp and 425Nm of torque. Separately, the petrol engine puts out 178 hp and 265Nm of torque while the electric motor is rated at 81 hp and 160Nm of torque.
0-100km/h is dispatched in 7.3 seconds and the top speed is capped at 180km/h, as with all new Volvos. The 10.7kWh battery in the centre console gives the car its massive 1875kg weight and explains its slower acceleration versus the petrol model. Drive modes include Hybrid (default), Pure, Off-road, Power and Individual.
However, more relevant to eco-conscious customers is the fact that the XC40 Recharge T5 produces just 50g of CO2 per km and gets 2.2L/100km. Fully charged, it can drive on pure electricity for up to 44km. Charging using a 3-pin socket takes 5 hours, with quick charging it takes less than 3 hours. Being a PHEV model, there is a new charging port located on the front left fender for a Type 2 connector cable.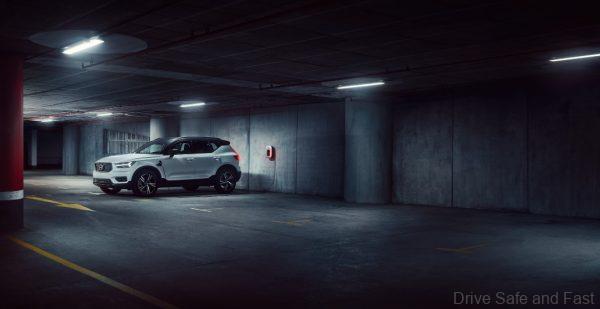 The placement of the new battery also means that the removable bin in the centre console has had to be removed. While boot space has not been affected, the fuel tank is a little smaller and no longer has a folding boot floor, from what we gather.
Other Changes
The car also comes with "Recharge" specific features despite also being outfitted as an R-Design model.
"Recharge" script on C-pillar
"Recharge" script on tread plates
Otherwise it's identically specified to the existing petrol model.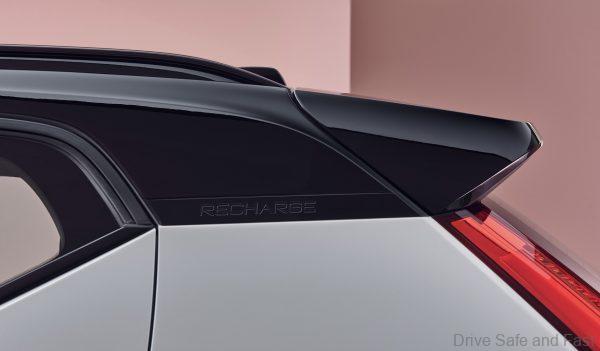 Updated Petrol Variant
They've also reduced the price of the existing petrol model. It now goes for RM231,651.
The Volvo XC40 Recharge T5 is now available for viewing at all authorised Volvo dealers nationwide. Online booking can also be done through this website. The sales tax exemption is currently slated to last until 30 June 2021. Given how similar this car is specified to the petrol model, you can take a look at our Sights & Sounds video below to explore it for yourself: