Automotive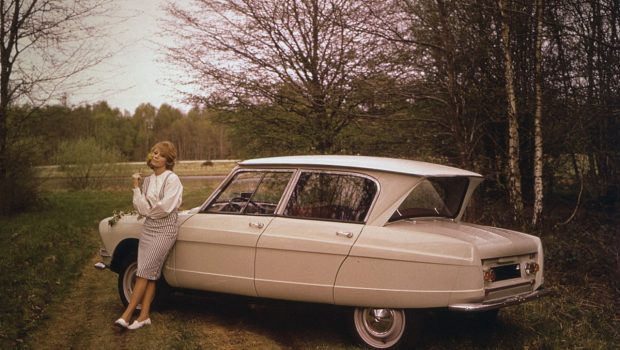 Published on April 27th, 2021 | by Subhash Nair
0
Citroën Ami 6 Debuted 6 Decades Ago
In 1961, this Citroën Ami 6 made waves with its unique shape and spacious interior.
Today, the benchmark for a truly successful mass-market vehicle is a little hard to determine, but selling about a million models is a good sign you've made something the public likes. The Proton Wira sold about a million by the end of its production run. The Perodua Myvi, sold more than a million units before the 3rd generation model was launched. For Citroën, that million mark was passed by their Ami 6, which is now 60 years old.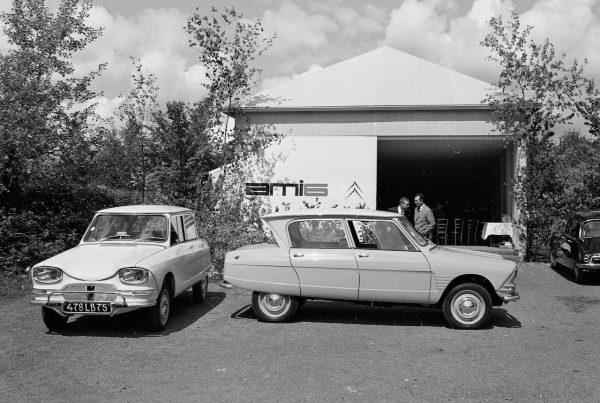 This was a mid-range car that came after the Traction Avant, 2 CV and DS. It was designed by Flaminio Bertoni, who gave it an inverted rear window (which is shielded from rain by design). It had wide, rectangular headlights, a bonnet with a slope in the centre and a pagoda-style roof. Later, a station wagon variant of the Ami 6 was launched. More than half of all Ami 6 sales were wagons. The wagon variant was designed by Henri Dargent and Robert Opron.
The Citroën Ami 6 was powered by a 2-cylinder 602cc engine.
The Ami 6 was succeeded by the Ami 8, which had a more conventional design.
Here's a bit of trivia from the press release.
PRESS RELEASE
CITROËN AMI 6, DID YOU KNOW?
The name Ami 6 comes from a phonetic combination that refers to the name of the Design project (AM vehicle), the title "Miss", and amici (Italian for friend), probably inspired by its designer, who was himself Italian.
Yvonne de Gaulle, wife of General de Gaulle, drove an Ami 6. The vehicle inaugurated the Citroën plant in Rennes-La-Janais (France) while it was still under construction on 10 September 1960, a little over a year before its production began on site.
A rally named "Le Tour de Gaule d'Amisix" was held by Citroën, setting off from Rennes-La-Janais on 19 January 1966, with two standard Ami 6 station wagon models to demonstrate their endurance and road qualities. At the finish line, 23 hours and 11 minutes later and guided by an escort, the team had covered 2,077 km at an average of 89.6 km/h.
In June 1963, Ami 6 was presented in the United States. The export model adopted four round headlights and reinforced bumpers.
Production location: Paris (France) from 1961 to 1963, Rennes-La-Janais (France) from 1961 to 1969. With Ami 6, Citroën inaugurated this brand new plant in Brittany, the brand's first major decentralisation from Paris. Forest (Belgium) from 1961 to 1969. Catila(Argentina): continued production of the Ami 6 station wagon until 1971 (cars shipped in parts to be assembled on site).
1,039,384 Ami 6 vehicles produced in total: 483,986 Saloons (April 1961 to March 1969), 551,880 Estates (October 1964 to September 1969), 3,518 Entreprise (two-seater service estate, glazed and panelled versions).
On the last Ami 6 models, the brightness of the dial could be adjusted with a small knob that controlled a rheostat.
Today, an Ami 6 vehicle in good driving condition is evaluated at €5,000 and up.
It can also be given as a gift in 1:43 miniature form (€37), on sale from the Citroën Lifestyle store, in an Ami 6 1967 Saloon version, Typhoon Grey.
Technical data sheet
Ami 6 saloon April 1961: Engine: Type M 4, Capacity: 602 cm3, Bore: 74 mm, Stroke 70 mm, Fiscal power: 3 CV, Actual power: 22 hp at 4,500 rpm Carburettor: Solex single barrel 30 PBI until November 1961 then 30 PICS. 25-litre fuel tank General dimensions and weight: Length: 3.87 m, Width: 1.524 m, Wheel base: 2.4 m, Curb weight: 640 kg.
Ami 6 station wagon October 1964: Engine: Type M 4, Capacity: 602 cm3, Bore: 74 mm, Stroke 70 mm, Fiscal power: 3 CV, Developed power: 25.5 hp at 4,750 rpm Carburettor: Solex single barrel 40 PICS and 40 PCIS (centrifugal clutch) until April 1964, then 40 PICS-2 and 40 PCIS-2 (centrifugal clutch). 25-litre fuel tank General dimensions and weight: Length: 3.958 m, Width: 1.524 m, Wheel base: 2.4 m, Curb weight: 690 kg.
Launch prices: Saloon 1961: 6,550 French francs (267 French francs for the car radio option available from January 1962). The same year, 2 CV AZLP 425 cm3 (centrifugal clutch): 4,950 French francs, ID 19 normal saloon: 9,970 French francs. 4-seater Tourisme Estate 1964: 7,140 French francs.
Main upgrades: 1962: rear sliding windows (half only). October 1964: Estate type bodywork New ogive bulb rear lights October 1967: Club finish with twin round headlights and white side trim. Enhanced finish. May 1968: Rear multi-function single-piece headlights Double sliding front windows.