Automotive
Published on April 22nd, 2021 | by Subhash Nair
0
Honda SUV e:prototype Shown At Auto Shanghai 2021
The Honda SUV e:concept is now the Honda SUV e:prototype.
Honda, like all the other car brands, is undergoing a shift towards more electrified and electric product offerings. Their first all-electric vehicle for Europe, the Honda E, was immensely successful. It became the first Japanese car to win German car of the year last year. Now they're preparing for their first EV for China.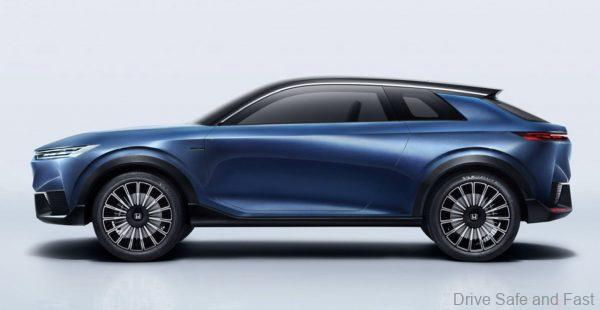 We were first shown ideas for this vehicle late last year when official concept renderings were shared. The renderings showed a rather sleek, sporty 2-door coupé crossover called the Honda SUV e:concept.
Besides a fresh design for Honda, it also would be introducing omnidirectional Honda Sensing technology, which uses both an ultrawide front camera as well as a 360-degree radar sensor. Inside, a portrait-oriented infotainment unit would be present as well as an A.I. assistant and OTA wireless updates.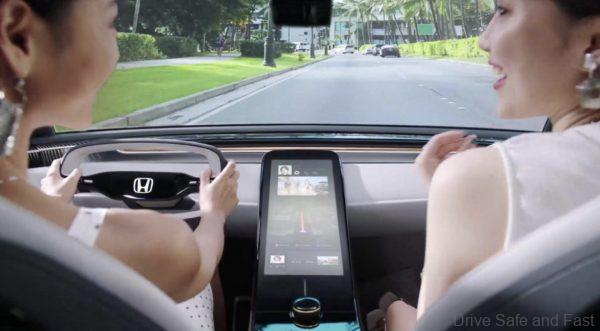 At Auto Shanghai 2021, Honda further developed a production-ready version of this vehicle which is called the Honda SUV e:prototype. The debut of this model shows an evolution from the initial renderings. There are now more realistic panel lines and 4 doors instead of 2.
The design is a little less angular and sleek but now features a daytime running light that extends nearly to the centre of the front grille. The headlight design too has morphed significantly. The rims are still large and wheel well-filling and perhaps this will be one of the last few adjustments that are made before the production model is shown. In all likelihood, the production model will be called the Honda SUV e or e SUV.
Here's the press release with more.
PRESS RELEASE
Honda today exhibited the world premiere of the Honda SUV e:prototype, a prototype model of the first Honda-brand electric vehicle (EV) in China, at Auto Shanghai 2021 (The 19th International Automobile & Manufacturing Technology Exhibition, Media days: April 19-20, Trade days: April 21-23, Public days: April 24-28, 2021).
Honda SUV e:prototype
Based on Honda dynamics technologies, the Honda SUV e:prototype pursued dynamic, yet smooth acceleration performance and realized performance that enables the driver to feel the "joy of driving" in abundance. Moreover, in addition to futuristic designs, this prototype model features the third-generation of Honda CONNECT that offers a number of advanced functions such as everyday connectivity, smartphone link and OTA*3 updates based on a highly sophisticated voice-recognition interface. These features enable this model to provide its users with a fresh and fun-filled value of mobility.