Cars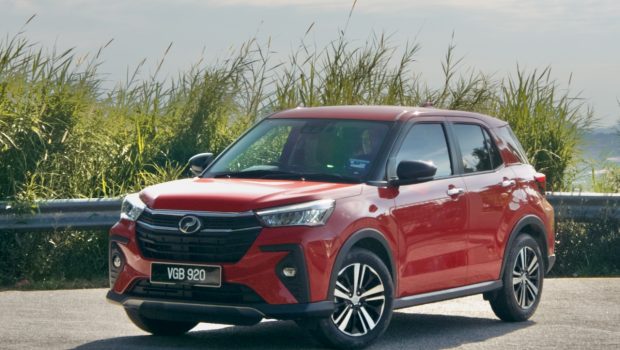 Published on May 25th, 2021 | by Subhash Nair
0
Perodua Ativa AV Review: A Lot Of Firsts
The Perodua Ativa brings a new chassis, engine, gearbox and more to the platter for the company.
When I first got wind that Perodua was going to make their own version of the Daihatsu Rocky, I was absolutely thrilled. I saw the Rocky at the 2019 Tokyo Motor Show (perhaps the last one ever) and thought it was a charming little JDM crossover with a lot of style. It was being built on the Daihatsu New Global Architecture (DNGA), a smaller and simpler offshoot the Toyota New Global Architecture, but I presumed that Perodua would stick the tried and true 1.5-litre and 4-speed automatic in and call it a day. Details about the Rocky were hard to come by for some months, but eventually we learnt that it was going to be a turbocharged 1-litre engine and a new D-CVT.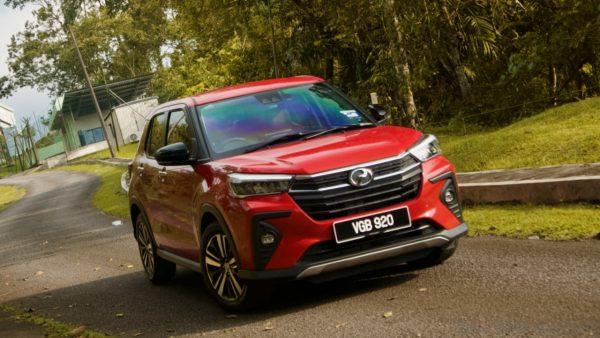 So, the car that was eventually launched by Perodua features:
a new chassis
Perodua's first turbo engine
Perodua's first CVT gearbox
That's quite a lot of firsts. Considering just how deliberate Perodua normally are with their new adoptions, the Ativa is quite a shocker.
Let's start with the chassis. I think this was the most impressive aspect of the Ativa. DNGA has pretty great comfort and handling characteristics with a lot more sophistication than your typical Perodua platform. It's a communicative, rigid skeleton that allows the Ativa to be driven a lot harder than any other modern Perodua.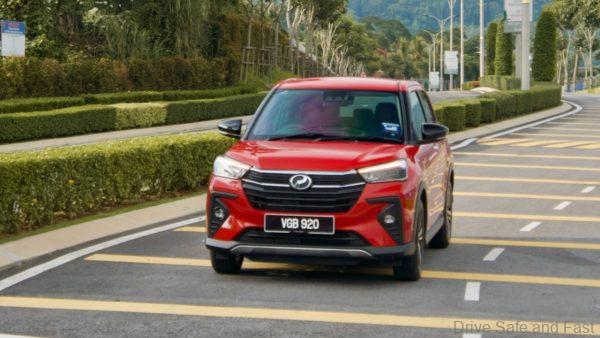 The chassis alone earns Perodua a lot of points here. It's compact, yet quite spacious on the inside, making room for 4 large adults, a couple of suitcases and even a full-sized spare tyre. It could not have been easy to put together locally, but they pulled it off.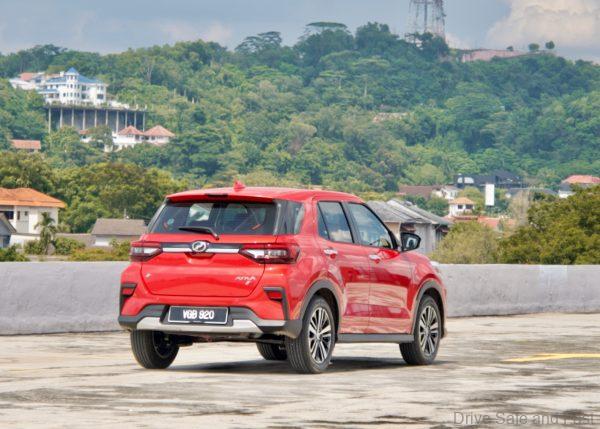 Moving on, there's the engine. At its core, this is the 1.0L 3-cylinder engine found in the Perodua Axia and Bezza. However, a turbocharger has been added and it is now tuned to produce 97 horsepower and 140Nm of torque. The engine is a bit of a mixed bag for me. On the plus side the Ativa is more than capable of moving a small family at a brisk pace. A "PWR" button on the steering gives the driver an easy way to wake the engine up when needed. On the highway, the engine shines. It's got plenty of torque on tap and can pick itself up whenever. It's also super fuel efficient. I think that was the main objective of the engineers and the results are indisputable – the Ativa is a fuel-sipper.
However, there are downsides to this motor. The first being the nature of 3-cylinder engines. At idle, you still feel the engine. Sure, there's a stop-start function, but you feel engine start-up each time as well. The second is related to its small displacement. When it's not in "PWR" mode, the throttle is mapped for maximum fuel efficiency. This means you really need to step on it to get it moving. It's in stark contrast to the Myvi 1.5, which starts moving more readily with just a little bit of pressure on the pedal.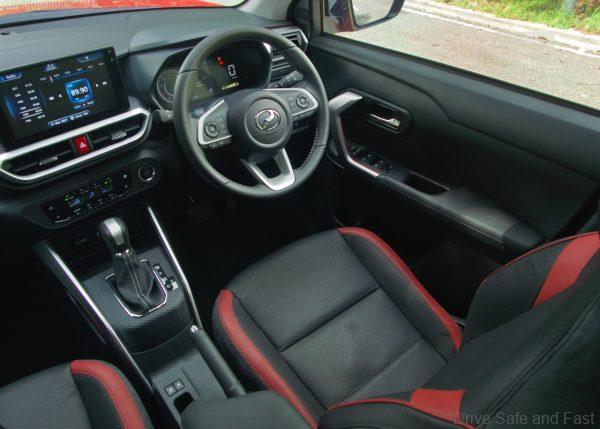 Finally, there's the D-CVT. It's a Continuously Variable Transmission with elements of a conventional automatic thrown in. What happens under the hood is a little complicated, but to the user, things are straight forward – just put it in D and go.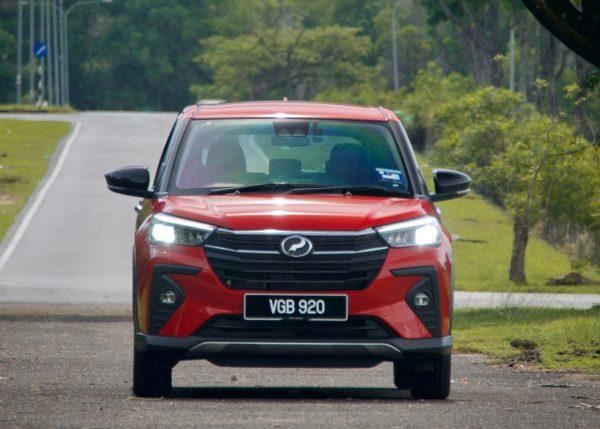 In operation, the gearbox shares its load between a pulley based system (for smooth takeoff) and a planetary gear system (for quieter operation) at higher speeds. In practice, it's possible a simpler solution could have worked. But, there's nothing wrong with it, it just seemed like a huge engineering workaround for a problem that other carmakers have dealt with using simpler hardware.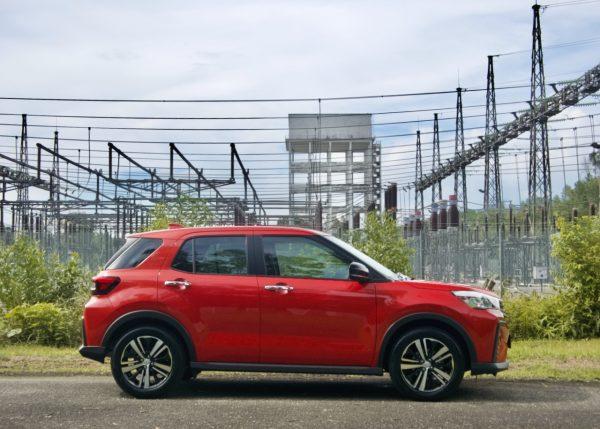 All of these elements show that Perodua are transforming once again. Peroduas are no longer simple. They're moving toward being aspirational. If you take a look at the Ativa as a whole, these mechanical bits are only one part of the story. The vehicle itself is downright handsome.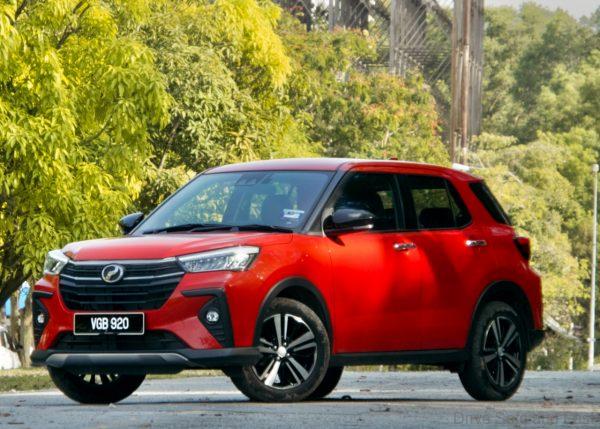 Its proportions are excellent. It's both aggressive and cute at the same time. In terms of design, this was no easy feat. I found myself looking back at the car every time. Even to this day, whenever I see one on the road, I do a double take. The car looks great, especially in white with the contrasting black roof.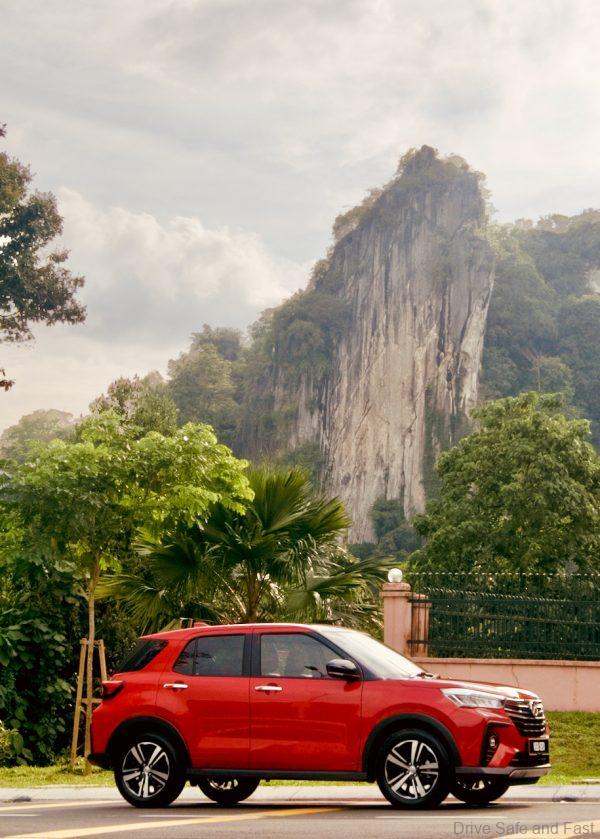 The 17″ dual tone rims are also a sign of the changing times for Perodua. They give the crossover an upmarket, sporty appearance. You even find a full-size spare too. Each of these is wrapped in Bridgestone Turanza T005A tyres, which means Perodua did not skimp in this department.
Another area where Perodua's original equipment standards have leapt is the digital instrument cluster. It's extremely crips and the animations flow smoothly. Honestly, this Perodua screen has outclassed some screens in premium cars. It even comes with 4 different styles!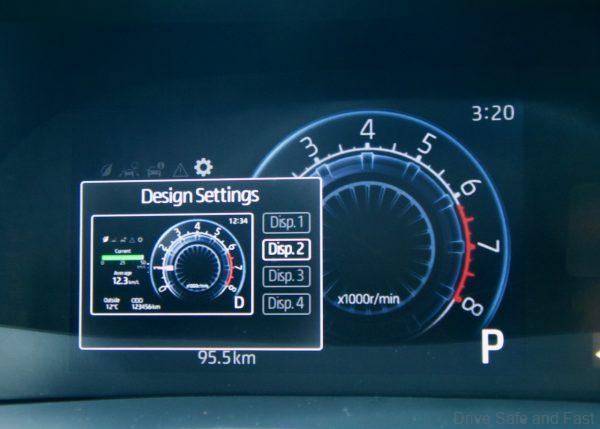 Unfortunately, the infotainment display is a less impressive. It is large, but its animations and menu interface aren't anything to write home about. There's Bluetooth and a third party mirroring option, so it is usable enough. The sound isn't too bad either.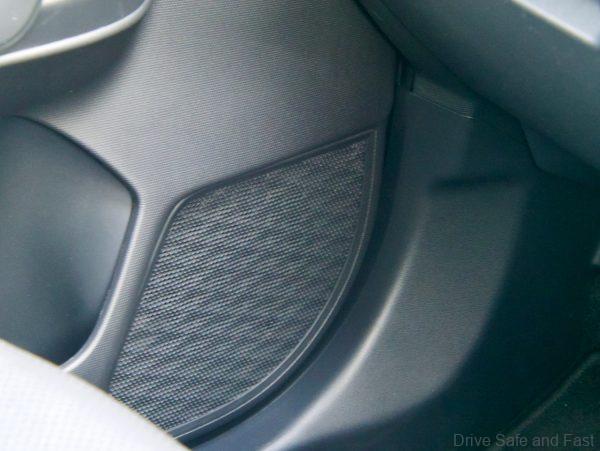 The rest of the Ativa is just plain practical. You get rear seats that fold down for a large rear cargo capacity, a boot floor with two levels, a centre mounted button for the door locks, Auto headlights (not standard), retractable cupholders that are air-conditioned, ample legroom and headroom for rear passengers.
Advanced Safety Assist returns with even more functionality. The new feature set includes active cruise control. This means that the cameras can be used to centre the car in its lane and keep a safe distance from the cars in front of it. In a Perodua!
All-in-all, the Ativa seems to me Perodua's first real shot at making something that people buy because they really want to. Think about it, a Perodua Myvi is actually a more logical choice. It's about as large as this, it's got a simpler powertrain with more available spare parts, it's cheaper too. In fact, I found that the Myvi was a more pleasant car in heavy traffic and city use.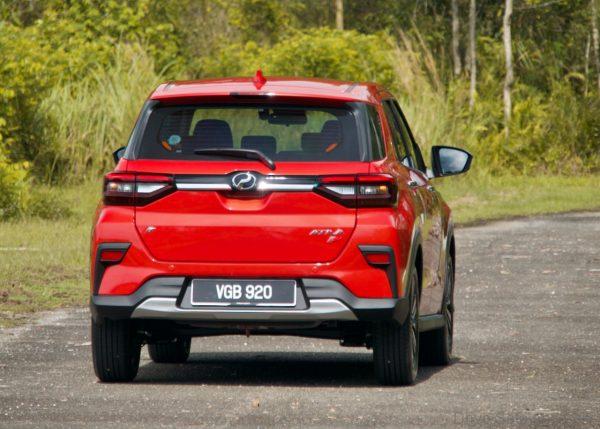 But because the Ativa's design and equipment game is so elevated above the rest of the line-up, I can foresee a lot of Malaysians from a lot of different income brackets buying one.
Perodua ATIVA AV Specifications
Engine: Inline-3, 12-Valve, DOHC, Turbocharged Petrol
Capacity: 996cc
Gearbox: D-CVT
Max power: 97hp @ 6,000rpm
Max torque: 140Nm @ 2,400rpm
Price: RM71,200