Cars
Published on June 17th, 2021 | by Subhash Nair
0
Audi A5 Sportback 2.0 TFSI quattro Review
Want a compact executive with a splash of style and substance? The Audi A5 Sportback has you covered.
Let's face it – it's hard to make a case for Audis in Malaysia. German rivals Mercedes-Benz and BMW have saturated every possible segment and sub-segment available, with Volvo and Lexus coming in to wipe up the left-field customers.
Audi tried multiple angles to breakthrough in the past, but even a well kitted, high-performance A4 could not present a price-competitive option. So, they've done the next best thing – offer something substantially more special design-wise with the same great performance and similar practicality.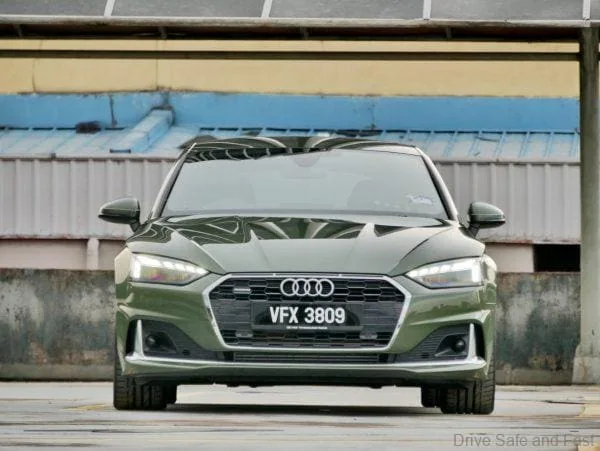 Performance
Just like the high-spec A4 from a few years back, Audi Malaysia has fitted the A5 Sportback with the same 2-litre TFSI engine and 7-speed dual-clutch S Tronic gearbox. Importantly, quattro is present for that all-wheel-drive 'gecko grip'.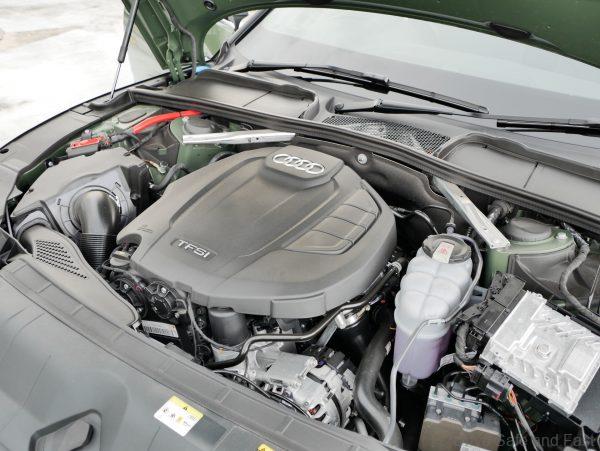 The figures are outstanding, with nearly 250 horsepower and 370Nm of torque on tap, the A5 rockets to highway speeds as effortlessly as it deals with day-to-day relaxed driving. The Audi philosophy of clinical, precise handling takes away the unnecessary and sometimes exhausting drama found in high-output compact executives. Instead, you get a performer that delivers on command without any drama. It's for the driver who likes his drive delivered by the numbers. Speaking of which, the A5 Sportback 2.0 TFSI gets from 0-100km/h in just 6 seconds – putting it comfortably in sportscar territory despite packing 4-doors (5 if you count that tailgate).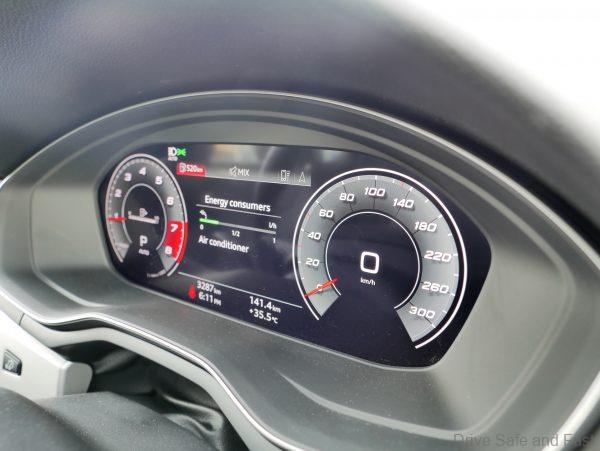 This latest facelift model comes with a 12V mild hybrid system. Instead of channeling electric power to the wheels, this system is used to save petrol when coasting or coming to a stop. In its ECO drive mode setting, the engine is turned off when it detects your coming to a stop and can do this even at speeds of up to 22km/h.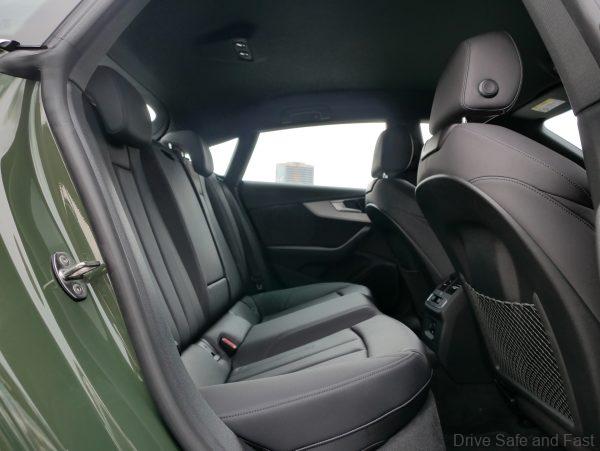 The A5 Sportback is also immensely comfortable to occupants. Despite having passive sports suspension, the car is actually not to bad of a choice for a small family of four. Like the A4, the A5 Sportback is actually functionally roomier than its German counterparts thanks to very clever packaging. There are no unnecessary intrusions into the cabin. It's all purposefully tucked away to maximise room for people, something surprisingly lacking in this segment. The seats are also pretty comfortable and supportive, perhaps not quite as fancy as what you'd get in the Volvo S60, but still decent enough.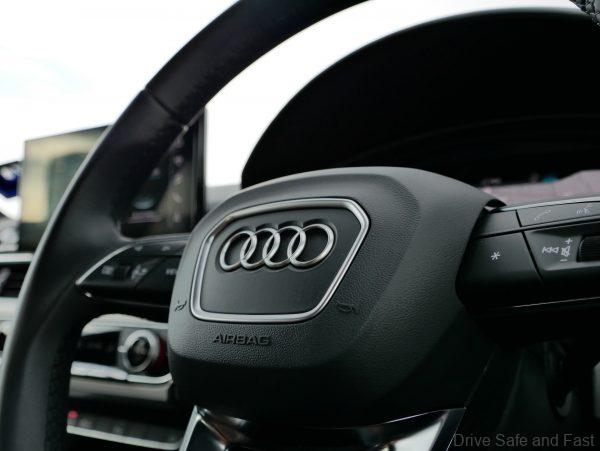 Design
In terms of styling, the A5 Sportback is full of subtle nuances. The test car we got was finished in District Green – one of the most eye-catching shades we've seen on any car. This almost military-inspired colour absolutely shines on the A5.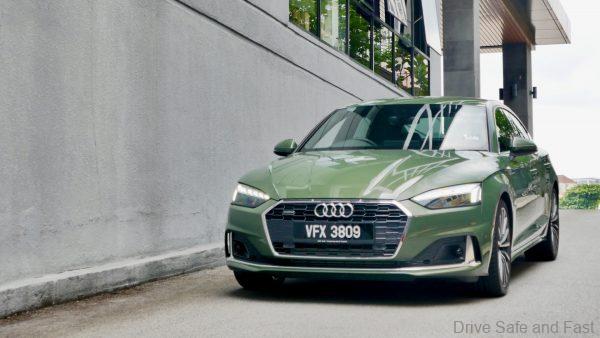 The car carries it so well, even the polished chrome Singleframe grille surround looks good. The grille features a wide honeycomb pattern in black. A tighter honeycomb pattern can be found on the front bumpers, but these are mostly closed off. The rest of the exterior trim is a little more subdued and contrasts well against the green.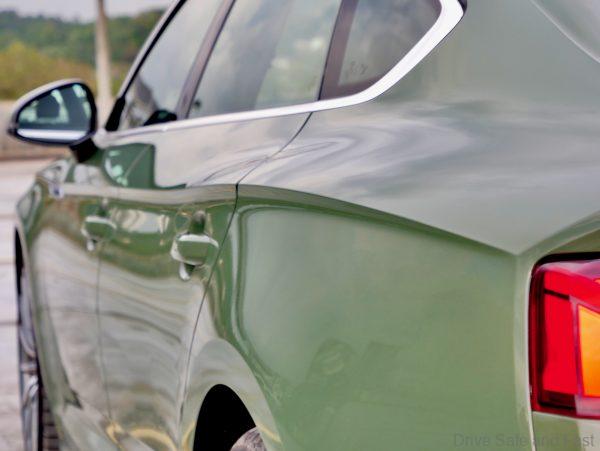 Compared to the A4, the A5 Sportback really is a more enjoyable car to behold. It has bolder curves, neater lines and more interesting DRL and taillight graphics overall.
It's clear that Audi are pushing this design language to its breaking point though. The level of intricacy and attention to detail to an otherwise angular shape is higher than one might expect.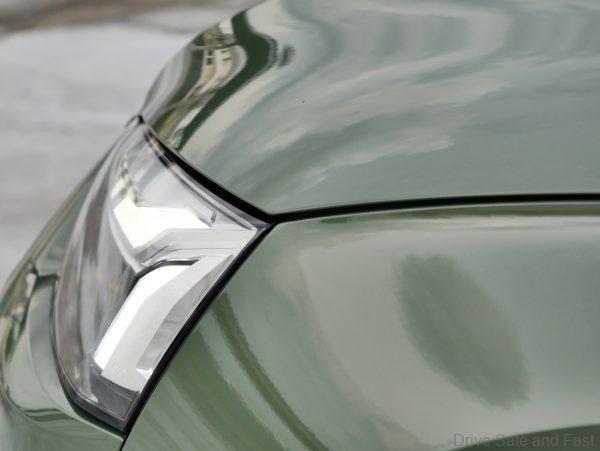 That being said, the ubiquity of the Audi look since the late 2000s is starting to wear out. Even BMW are daring to try something different. As controversial as that is, it's at least refreshing.
Stepping inside the Audi A5 Sportback, you'll also find a little bit more mundanity in here. Don't get me wrong, the car is extremely well finished. In fact, it's better put together than its German rivals.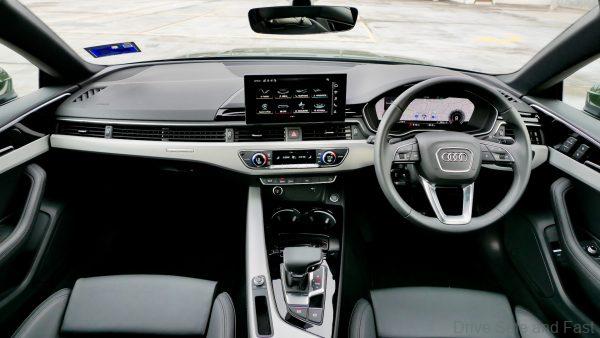 The displays seem sharper, the animations seem smoother, the panels are immovable by human muscle strength, the switchgear is tactile and much of the materials used are great. There's almost Porsche levels of build quality in the cabin. But it's just sterile. There's nothing in the interior design that seems to have any personality. It feels like minimalism without warmth or human touch – like a dental clinic on wheels.
But another way of looking at it is to appreciate the quality of the sights and sounds of the vehicle. The Audi A4 of this generation was one of the first videos that inspired us to start exploring switchgear in cars. The attention paid to the tactility and clickiness is something some people will appreciate here. Some of the digital sounds almost make the car feel like the cockpit of a plane, to be honest.
Value
Now here's the real kicker – the price. The full-spec Audi A5 Sportback 2.0 TFSI quattro is priced at RM377,900, fully imported from Germany. Despite the high excise duties, that's actually a very decent price. Think about it, you're getting the same four door practicality of an A4, the style of a C-Class Coupé or BMW 4 Series, and the performance of a high-output model with all-wheel drive. Competitors charge over RM400,000 for something like this. Even the old 428i Gran Coupé was RM390K back in 2015.
Sure, it's encroaching on mid-spec 5 Series and E-Class territory with that price tag, but for those willing to give up a bit of space for a bit of style, the A5 Sportback makes an excellent case for itself. Get it in District Green, we're sure you won't be disappointed.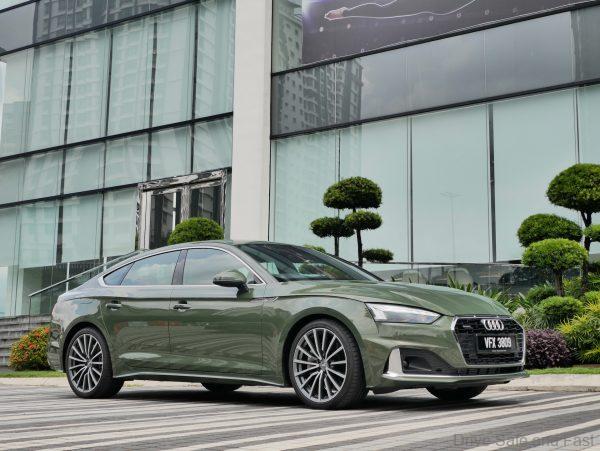 Audi A5 Sportback 2.0 TFSI quattro Specifications
Engine: Inline-4, 16-Valve, DOHC, Turbocharged Petrol
Capacity: 1984cc
Gearbox: 7-speed Dual Clutch Automatic (S Tronic)
Max power: 246hp @ 5000rpm
Max torque: 370Nm @ 1600rpm
Top Speed: 250 km/h
0-100 km/h: 6.0 seconds
Price: RM377,900