Automotive
Published on June 25th, 2021 | by Daniel Sherman Fernandez
0
2022 Honda Civic Gets A 6-Speed Manual Gearbox
This new Civic Hatchback could be another segment winner
Honda engineers have decided that for the 11th-generation all new Civic Hatchback they will offer two engine choices and both will be available with a 6-speed manual gearbox in Europe and North American ONLY.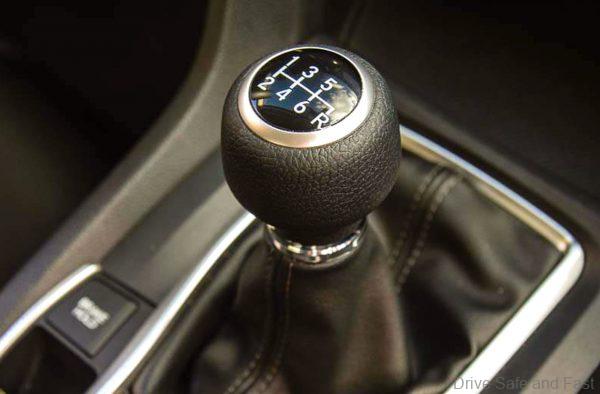 WE are quite sure that the manual gearbox will not be available for Malaysian customers as the demand for manual gearboxes in mass market cars is almost zero in Malaysia. Even fun roadsters like the latest Mazda MX5 with a manual gearbox had problems finding buyers after the Mazda management decided to listen to some motoring media who insisted that there will be customers for a manual gearbox.
The handful of units that were imported in had to be sold with a discount to clear and non of the motoring media who suggested the move purchased a unit.
A new 6-speed manual gearbox is available. This gearbox has been revised for an even sportier feel with improved shift rigidity and shorter shift throws. A new dual-mass flywheel helps reduce noise and vibration transmitted through the drivetrain.
This 2022 Civic will be sold with two engine variants. There will be a naturally aspirated 2.0-liter 4-cylinder, producing 158 horsepower at 6,500 rpm and 187Nm of torque at 4,200 rpm.
It's coupled with a revised CVT that enhances fuel efficiency through the use of a more robust electric hydraulic pump that reduces the load on the mechanical pump, and a ball-bearing secondary shaft to reduce friction. The CVT also has been programmed to provide early downshifts during braking and features revised Step-Shift programming that simulates physical gear changes under hard acceleration for a more familiar and enjoyable driving experience. Fuel efficiency and emissions are notably improved due in part to a new standard idle-stop system (CVT only) and a new catalytic converter design.
There is also a turbocharged 1.5-liter 4-cylinder producing 180 horsepower at 6,000 rpm and 240Nm of torque at 1,700 to 4,500 rpm on 87 octane gasoline. Multiple measures contribute to improved fuel economy ratings, including new more efficient turbo plumbing and the addition of Variable Timing and lift Electronic Control (VTEC) to the exhaust valves. The CVT for the 1.5-liter turbo features improved torque converter performance, while also adopting revised Step-Shift programming.
PRESS RELEASE: Sporty Offering
With a coupe-like profile, the 2022 Honda Civic Hatchback builds upon the Civic Sedan's new exterior design in a distinctive and sporty way. Its low hood, front fenders and horizontal beltline grounds the body, accentuates the wheels and tires, and enables an expansive, airy greenhouse. Compared to the 10th-generation Honda Civic Hatchback, its windshield pillars also have been moved rearward by nearly 2 inches (1.96 inches), its wheelbase is 1.4-inches longer and its rear track is 0.5-inch wider.
Eight colors are available on the 2022 Civic Hatchback, including two new hues: Boost Blue Pearl and Smokey Mauve Pearl.
Versatile Human-Centered Interior Design
Honda Civic Hatchback's interior features pulled-back A-pillars, low hood, flat dashboard, low cowl and repositioned outside mirrors, which are now mounted on the doors. The instrument panel is designed with a minimum of cut-lines to reduce windshield reflections and visual distractions, and the attractive new metal honeycomb instrument panel accent isn't just visually striking, it hides the air vents. Class-above materials are also used, especially on touch-points, and careful attention has been paid to the premium action of all switchgear and controls.
In the rear, Civic Hatchback features larger side windows, a new small corner window in the C-pillar and a single piece rear window to enhance rearward visibility, creating a more spacious and airy feeling for rear seat passengers.
New Rigid Body Improves Dynamics and Safety Performance
Civic Hatchback's new body structure shows significant gains in rigidity, with a 19 percent improvement in torsional rigidity versus the previous generation.
To meet present and anticipated future collision standards while minimizing additional weight, Honda Civic Hatchback uses the next generation of Honda's Advanced Compatibility Engineering™ (ACE™) body structure. This is realized through careful design coupled with the use of lightweight materials, such as aluminum and various grades of high-strength steel, as well as the additional structural adhesives.
Chassis Tuned for Responsiveness, Fun-to-Drive and Comfort
For maximum driver enjoyment, Civic Hatchback's suspension and steering were developed in Europe and fine-tuned for North America. Civic has long been recognized as the benchmark for sporty handling in the compact class, and this is the most fun-to-drive Civic Hatchback ever.