Automotive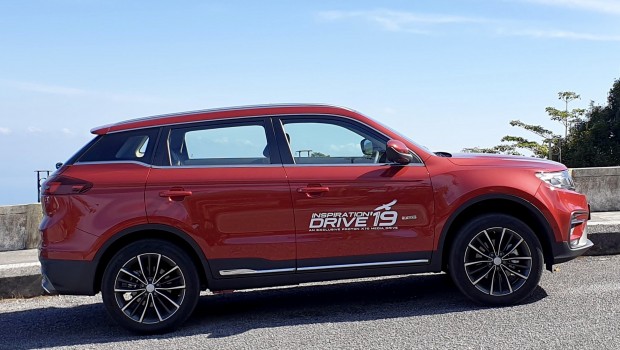 Published on June 15th, 2021 | by Amirul Mukminin
0
How Geely And Proton Are Benefiting From Their Partnership
Both companies are currently beginning to reap the benefits but what's in store for the future?
It certainly doesn't feel that long ago but the reality is that it has been four years since the strategic partnership between Geely and Proton was signed. Despite the uncertainties and negative perceptions surrounding the latter's status as a national car brand, the alliance so far has proven to be rewarding for both automakers.
It is no secret that Proton was on its last legs when the Chinese conglomerate agreed to take 49.9 percent stake in the company. The first in the long line of products promised by Geely was the X70, which despite its shortcomings, managed to attract a steady stream of customers. Then came the X50, which continues to make waves until today thanks to its attractive design and level of equipment.
Meanwhile on the manufacturing front, Proton's Tanjung Malim plant had undergone a massive upgrade worth $300 million (RM1.2 billion) to transform the facility into a state-of-the-art hub that has the capability to assemble Geely's latest models. A new stamping facility worth $50 million (RM200 million) is also set to open sometime in the third quarter of next year to complement the existing lines.
In addition to allowing for the stamping of much larger pieces of bodywork and other parts, the new facility in a way also opens the door of opportunity for more local part suppliers. This will eventually lead to a thriving automotive ecosystem in the region.
So what does Geely get out of this partnership, then? Coming from a country where the steering wheel is placed on the left side of the vehicle, the alliance with Proton provided Geely the access to right-hand-drive markets, which are made up of about 75 countries including Malaysia and Brunei.
Of course, this had also enabled the Chinese auto giant to purchase a majority stake in Lotus. Evidently, the Hethel-based sports car maker is flourishing under the new ownership, with the Evija electric hypercar set to be launched and the Emira in the pipeline.
As for Proton, apart from the imminent arrival of more new Geely-based models, there is no telling what this partnership will bring in the future. However, looking at the current situation at Volvo and Lotus, we have nothing but high hopes for the national car manufacturer.
PRESS RELEASE
Geely is an automobile manufacturing powerhouse in China, operating multiple factories across several provinces, each specialising on a specific model, platform or powertrain (traditional, hybrid or pure-electric). The formation of new business partnerships means its manufacturing excellences can be exported outside China to new regions across the globe.
Geely formed a strategic partnership with PROTON in 2017 which gave Geely access to the Malaysian market and PROTON's expertise in producing right-hand drive vehicles (it is reported that about 35% of the world's population drive right-hand drive vehicles). The alliance with PROTON will open the door for Geely to gain access to this right-hand-drive market made up of about 75 countries.
Before those ambitions can become reality, further upgrades are required. Its Tanjung Malim factory, situated about 80km away from the country's capital Kuala Lumpur, will ultimately be its sole factory, manufacturing current and future models for existing and new markets.
To facilitate PROTON's future growth, the factory introduced a newly-expanded facility worth approximately USD 300 million back in December 2019, jointly invested between Geely and PROTON's majority shareholder, DRB-HICOM. This new state-of-the-art expansion includes a new production line and paint shop, enabling the production of PROTON's newer set of vehicles based on Geely's technologies, including both SUVs and crossovers.
Recently, PROTON announced the groundbreaking for yet another expansion worth approximately USD 50 million, comprising of a new stamping facility. Targeted for completion by Q3 2021, the facility will house a new press machine capable of stamping much larger pieces of bodywork as well as other parts.
This is all part of PROTON's overarching plan to localise most of its manufacturing process: it paves the way for local parts suppliers to get more involved while expanding its capabilities and offerings to grow the region's automotive ecosystem at large. The factory's surrounding area is also flourishing into its unique township, with amenities increasing as more vendors set up shop.
PROTON has been making steady inroads into new markets in the last couple of years, including supporting local assembly in Kenya and Pakistan with the help of local partners. As the Tanjung Malim Factory grows, they will be able to improve manufacturing performance, making PROTON an important player in manufacturing right-hand drive cars for Southeast Asia and beyond.
Geely's manufacturing footprint will consequently expand, with more cars imprinted with its technologies reaching new corners of the globe that were inaccessible before. This explains why it's always referred to as a "strategic partnership" – it goes both ways and is a mutually beneficial relationship.