Automotive
Published on June 5th, 2021 | by Daniel Sherman Fernandez
0
Polestar 1 Retired With Limited Edition Matte Gold Unit
The Polestar 1 plug-in-hybrid luxury coupe will be even harder to miss in this matte finish.
In June 2019 when the Chinese based car manufacturer, Polestar started production of its first model, the Polestar 1, the automotive world took immediate attention of this luxury grand tourer that had a class best hybrid power system.
Polestar until that time was the luxury performance division of Volvo Cars and after Geely Auto had taken over Volvo Cars, Polestar was designated as Volvo Cars performance car division. You might say that Polestar became the AMG or 'M' division of Volvo Cars.
The Polestar 1 was equipped with a hybrid power system that produced 600PS and an amazing 1000Nm of peak torque which allowed it to be driven for almost 150 km in just pure battery power (EV-only mode). The selling price of the Polestar 1 for the European market at the time was 155,000 euros (about RM775,000 before taxes and delivery costs).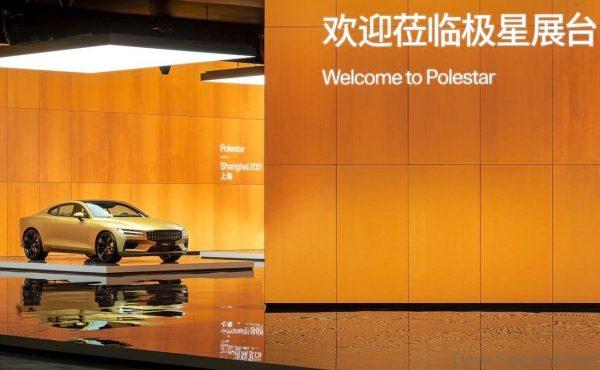 By March 2020, Polestar had a second model ready for sale, the Polestar 2 and it was already ready for production and this electrified performance car brand had now become a full rival to Tesla.
The Polestar 2 was a pure battery electric performance vehicle with an all-electric range of 500km with 72-78 kWh batteries and a 300kW dual motor all-wheel drive system. By March 2021 there was already news that the Polestar 2 was to be sold in Singapore and soon after most ASEAN nations.
With the success of this latest model, news has just been released that the Polestar 1 after just a few years in production is to be retired. A limited edition version of only 25 units will be built and sold. This comes as a surprise as the design and performance of this sporty luxury grand tourer is impressive and we think its production should continue to rival Tesla and also the Taycan.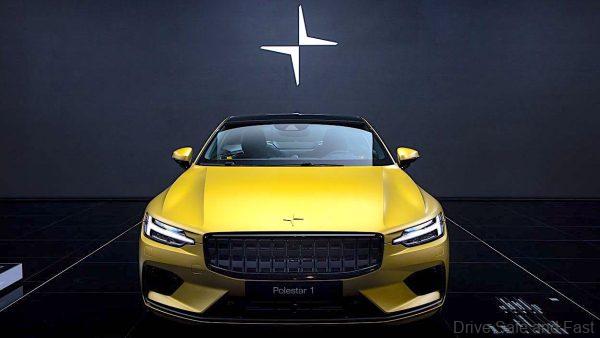 PRESS RELEASE: Our first (and last) electric performance hybrid is a meeting point of obsessive design and technological innovation. With a combined power output of 609 hp and 1,000 Nm of torque, and a purely electric driving range of 124 km (WLTP), which is still the longest of any hybrid car in the world, it is a performance car that can be driven as a full EV in daily use, doubling as a long-distance GT at any moment.
To mark Polestar 1's end of production this year, we unveiled a special edition at Auto Shanghai. The new version features "Sun" matte gold exterior paint job, complemented by gold-finished brake calipers. Inside, colour-matched gold stitching and seatbelts give the interior an even more distinctive feel. The 21-inch glossy black Diamond Cut alloy wheels are also exclusive to this extremely limited-run Polestar 1.
A maximum of 25 units will be built.
"This car was not designed to fit into a box," says Thomas Ingenlath, Polestar CEO. "We didn't design it to compete with other cars, and neither did we design it to suit a specific target customer. Polestar 1 was about pushing our own boundaries, exploring a new era for Polestar and launching the brand with a strong statement".
That being said, Polestar 1 has won several awards and broad acclaim, from titles as varied as Autocar Business, GQ Magazine, Forbes and most recently won Insider's car of the year (sharing the top spot with Polestar 2). And when the golden halo was exposed to the objective scrutiny of the press, what they had to say was a resounding confirmation of our view.
"Of course, Volvo Cars' performance brand wants to make sure that the hybrid GT of your dreams gets a great sendoff." – Hot Cars
"Sweden's stunning plug-in-hybrid luxury coupe will be even harder to miss in this matte finish." – Road Show
"Polestar 1 is about to cross the great divide, but at least it does so in a fashionable manner." – Teknikens Värld (article in Swedish)
Thomas Ingenlath comments: "We pushed boundaries with this car, not only in terms of engineering but also in its design and execution. Polestar 1 set the tone for our brand and its genes are evident in Polestar 2 – as they will be in our future cars to come."
Gold, then, seems like the perfect colour for a unique vehicle to bid an equally unique farewell.