Automotive
Published on July 24th, 2021 | by Daniel Sherman Fernandez
0
BMW 6 Series 2022 Model Might Look Like This
What actually happened to the BMW 6 Series?
Did you know that BMW Coupe ended production in 2019 and have been discontinued until further notice by the management at Munich?
Yes, some of you might not have noticed this, but the die-hard BMW enthusiasts have known this and have been asking why it was retired and is there a possible return.
Some history shared. The BMW 6 Series nameplate made its first appearance in 1976 as the E24 (pictured below). This model stayed in production from 1976 to 1989 with minor facelifts, with the iconic design staying as is and was only replaced with a new model in late 2003. The E24 was always a two door grand tourer and there was never an official drop-top version from Munich.
It was in the early part of 2019 that BMW discontinued the 6 Series in favor of the 8 Series and they say it was due to popular consumer demand. The last generation 6 Series did have a good production run from 2003 and this model came after years of the 6 Series name plate sitting idle.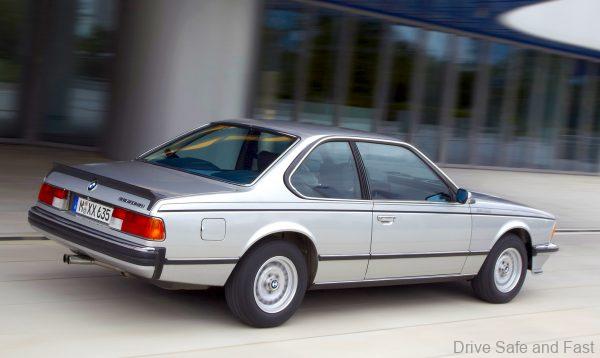 The revival of the last 6 Series started with a grand tourer codenamed E63 and soon after a drop top version was introduced, the E64. Its popularity at the time prompted the designers and management in Munich to launch a new version in 2011 and this included a 4 door coupe called the 6 Series Gran Coupe which still looks very handsome today.
Recently BMW management introduced a new 6 Series Gran Turismo with a hybrid powertrain. This 4-door fastback BMW is not a real 6 Series like what it should be, which is a 2-door grand tourer that excited BMW lovers in the 1970's.
BMW needs to revive the excitement of the 6 Series nameplate with an aggressive looking sports car (pictured below) that follows the design language of this recent rendering of a possible new BMW 6 Series which was designed by @pierre_snlt_design and decembry.
With a long sexy nose and short rear end with curves in the right places is what makes a true revival of the iconic 6 Series. Not a boring 4 door Sportback that looks like an Audi A5 Sportback or a Volkswagen Arteon.
BMW already has the 3 Series Gran Turismo for that and they discontinued the 5 Series GT for obvious reasons, it was not an attractive looking vehicle against the 5 Series sedan and now with long wheelbase 3 and 5 Series models starting to get attention outside of its intended market, China, there is even more reason for the slow demise of the latest 6 Series Gran Turismo.
BMW, you already have too many models in the showroom that are over-lapping and with more attention going towards Crossovers and SUV's please bring back a true sports grand tourer for the 6 Series nameplate.