Automotive
Published on July 8th, 2021 | by Subhash Nair
0
"Aurobay" Is The Name Of The Geely-Volvo Powertrain Company
Volvo Cars can focus on electric car development with their powertrain business now under Aurobay.
Back in early 2020, it was announced that Volvo Cars and Geely Holdings would be merging their powertrain operations into one business unit. That has finally happened and today they've finalised the plans and given that new joint venture a name – Aurobay.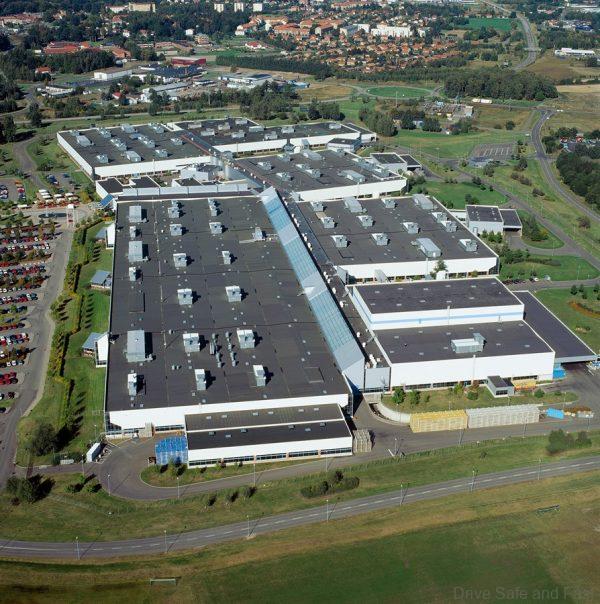 Autobay will be a stand-alone business unit that will act as a global supplier of next-generation engines, transmissions, and hybrid solutions.
Volvo Cars will transfer its entire Powertrain Engineering Sweden subsidiary to Aurobay, including its Skövde Engine plant and its other engine plant in China.
Why are they doing this?
The entire industry is undergoing a once-in-a-century transformation, yet the importance of the internal combustion engine is still going to be there for many years. Rather than continuing to divert its resources into research and investment into engines, Volvo Cars can focus 100% into creating a completely electrified lineup. And if there are markets where the internal combustion engine still makes sense, they can tap Aurobay for solutions that fit their products perfectly.
For Geely Holdings, they've got an ever growing list of brands and markets to deal with. Having a world-class engine technology company under their umbrella not only allows them to supply brands like Proton with the most efficient motors at a low cost, but it will also open up new potential revenue streams.
Let's say an existing car company like Renault or Mercedes-Benz stops investing in the internal combustion engine as its future looks dim. Well, then Geely can pitch Aurobay as a supplier of engines that meet emissions requirements globally. This will still be a viable business in many developing markets, where the infrastructure will remain petrol and diesel dependent for many decades.
Here's the press release with more.
PRESS RELEASE
Volvo Cars and its parent company Geely Holding have agreed to create a joint venture under the name Aurobay for its powertrain operations, as the companies proceed with their earlier announced plans to merge these into a new, stand-alone business.
The new company will be a global supplier of complete powertrain solutions including next generation combustion engines, transmissions and hybrid solutions.
Aurobay will initially be jointly owned by Volvo Cars and Geely Holding and as part of the creation of Aurobay, Volvo Cars will transfer all assets in its wholly owned subsidiary Powertrain Engineering Sweden, including its Skövde, Sweden-based engine plant including the related R&D team, along with its engine plant in China and other relevant assets to the joint venture in coming months.
The creation of the stand-alone joint venture and the transfer of assets allows Volvo Cars to focus fully on the development of its new range of all-electric premium cars in coming years. The company aims for 50 per cent of its global sales volume to consist of fully electric cars by 2025 while 50 per cent will be hybrids, with powertrains supplied by Aurobay. By 2030, it plans for every car it sells to be pure electric.
For Geely Holding, the new entity will benefit from the addition of a strong R&D team and technologically advanced and efficient combustion engines and hybrid powertrains for its portfolio of brands, creating a strong base for substantial operational, industrial and financial synergies.
The new stand-alone business also has the ambition to supply customers outside of the Geely Holding Group, and aims to be a leading player in the supply of high-quality, low emission, cost-efficient powertrains solutions.