Automotive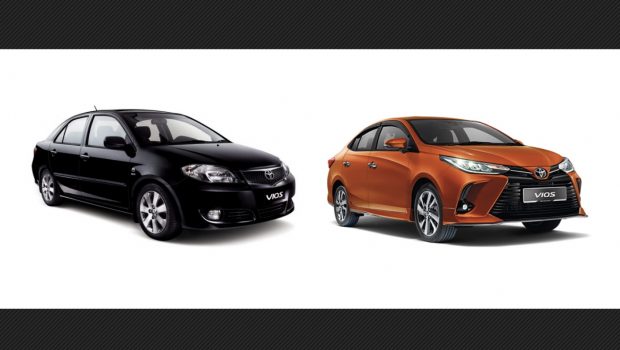 Published on July 23rd, 2021 | by Subhash Nair
0
How The Latest Vios Putting Toyota Back On Track In Malaysia
We explore why the 2020 Vios is shaking the B-segment market more than ever.
The Vios has been an important product for Toyota since it was introduced more than 15 years ago. After 4 generations, it feels like UMW Toyota has finally found its groove with the 2020 Vios model.
How did they do this?
The Vios shook off its 'budget model' image
For many years, the Toyota Vios was on its own in Malaysia at the bottom Toyota tier list. However, over the years, UMW Toyota wisened up. First, they introduced a cheaper, locally-assembled Yaris – essentially a 5-door hatchback variant of the Vios. Not only that, but they also brought in the GR Yaris as a compact 'hero' product. Now, when you think of small Toyotas, you don't think econobox, you think 'capable', 'sporty', and 'desirable!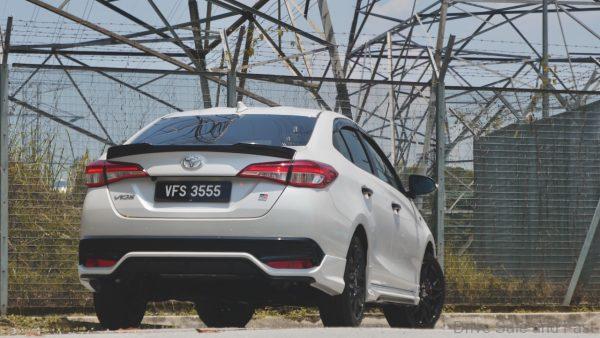 It's an almost LITERAL Facelift
With the 2020 Vios facelift, Toyota chose to focus solely on the 'face' of the car by giving it a new set of headlights and a new front grille. Although the change was minor, its effect was drastic! The 2020 Vios looks like a much more respectable, dignified, and classy vehicle than its direct predecessor.
Doubling down on sporty flavour
While the Vios is a great car for a small family, Toyota has also carved out a special, sporty niche for it with the Vios Cup and the Toyota Gazoo Racing Festival. To give customers who are excited about that aspect a taste of performance, UMW Toyota has introduced the all-new Vios GR-S (or Vios Gazoo Racing Sport) edition, which we actually got the chance to review here.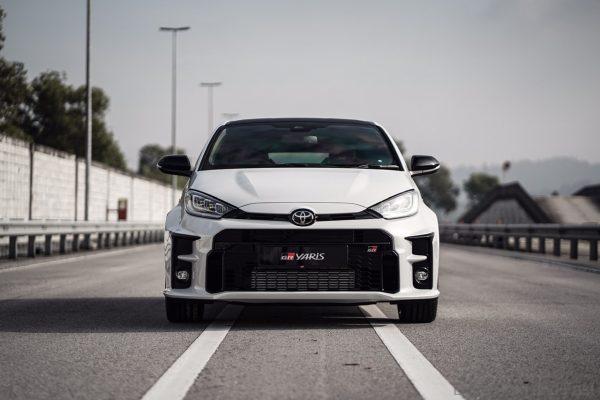 Adding Toyota Safety Sense to the 2020 Vios
Not only did UMW Toyota make the new Vios a lot better looking, they also made it the best in segment in terms of safety. The higher spec models come with both a radar and a camera-based Toyota Safety Sense system. This gives it the best of both worlds in an emergency situation, as it can detect and warn of lane sway and deploy brakes to mitigate a collision.
What is it lacking still?
Well, the Vios still feels a little bit dated on the inside. Large swathes of hard plastics still adorn the door cards and dashboard. Fake plastic stitching is used. And there are barely and cubby and storage boxes in the car. We also feel like the ride, while really good, is generally unsophisticated. It feels like a car that's made to do one or two things well. Its competitors have decided to push hard in certain drive characteristics instead. A new platform would significantly improve this for the next Vios.
What will a new 2022 Toyota Vios Look like?
It's unclear if Toyota is working on an all-new chassis for the next Vios sedan. However, there's already some speculation as to how one might look based on confirmed Toyota products.
We have two examples here by the talented Theophilus Chin. In this recent video, he shows how he combined the all-new Toyota Aqua or Prius C with the rear end of Toyota Corolla Altis sedan to come up with a very handsome look for the next Toyota Vios.
If you don't feel like watching the whole video, here's the end result:
Theophilus also rendered a much more 'grounded' next-gen Vios based on the European/JDM Toyota Yaris. We're not sure this is what we'll ever see in Malaysia, but one can dream, eh?