Automotive
Published on September 8th, 2021 | by Subhash Nair
0
The BHPetrol Euro4M RON95 and RON97 Difference Is In The Additives
This is how BHPetrol delivers more to customers with their Euro4M RON95 and RON97 petrols.
When it comes to fuels, it's hard to distinguish one brand from the other. The government usually dictates the RON rating and some other minimum specifications for petrol and diesel sold in Malaysia, so it's tough to stand out. However, if there's one thing we've learnt over the years, it's that BHPetrol goes the extra mile to make sure they can add more value for their customers. You could see this with their approach to Euro5 diesel, they made it available at all their stations nationwide way before the government made it mandatory.
How BHPetrol delivers more with their fuel
One of the areas where BHPetrol has control over the fuel quality is with the additives. All fuel providers have their own "recipe", but BHPetrol has decided to commit to going further than any other brand.
Their Infiniti petrols come with the latest German-engineered additives, which are added to their fuels at a ratio of 800 parts per million. This high concentration of additives is where they get their 'Advanced Double Strength" branding from.
This, in their research, is shown to be the optimum ratio for modern direct injection engines, which are sensitive to deposits. The Deposit Cleaning Agents in the additives deliver better detergency performance on these newer direct injection engines, which often suffer from carbon build up.
BHPetrol additives help to maximise protection against injector coking and keep those injector nozzles clean for homogeneous fuel spray. This has a proven effect in reducing particulate matter compared to unadditized petroleum.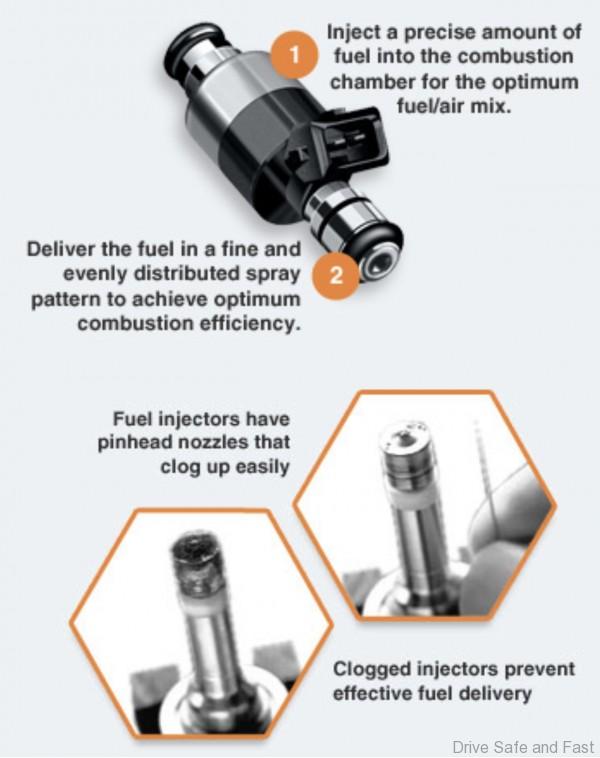 The particular formulation of BHPetrol's additives has corrosion inhibiting properties, which provide outstanding protection against corrosion throughout the fuel delivery system and fuel tank. It also reduces friction between the piston rings and the cylinder walls, which improved efficiency and reduces wear.
Euro4M Petrol Standards
As for their petrol fuels, BHPetrol has two variants available in Malaysia – Infiniti RON 95 Euro4M and Infiniti Ron97 Euro4M as of January 2020.
As mandated by the government, all petrol sold in Malaysia must conform to the Euro4M standard, which means the sulphur content in it must be below 50 parts per million. Previously, the Euro2M standard allowed for up to 500 parts per million of sulphur. The new standard results in cleaner exhaust emissions, lower acid levels in the engine and lower chances of clogging in the fuel delivery system.
It's also worth noting that the difference between RON95 and RON97 won't make too much of a difference on many vehicles. The RON rating indicates the ability of a fuel to withstand compression without detonation. Most modern cars will have knock sensors that can adapt the engine to different grades of fuel. That being said, some vehicles, like performance cars and modern Mazdas do take to higher RON rated fuels better. Whatever the case, consult your owner's manual or the rating sticker in the fuel filler cap for guidance on which fuel to use.