Automotive
Published on September 10th, 2021 | by Subhash Nair
0
UMW Toyota Resumes Normal Business Activities, 2021 Sales Targets Unchanged
UMW Toyota resume business activities and keeps sales targets.*
*this article originally stated that UMW Toyota would be reevaluating sales targets, but has since been amended.
UMW Toyota is resuming business activities after the 2021 lockdowns in Malaysia. While the company is looking forward to getting back into the swing of things, they are realistic about the situation. They will be sticking to originally forcasted sales numbers for 2021 despite the change in the situation on the ground.
Comparing UMW Toyota's sales for the month of August in 2021 versus the same month in 2020, they sold 56% fewer cars. However, if you compare month-to-date sales, 2021 still looks to be better. Between January 2020 and August 2020, 31,734 Toyota and Lexus vehicles were sold in Malaysia. Whereas the same period for 2021 generated over 38,000 sales. This is down to a number of factors, including the Sales & Service exemption, UMW Toyota's overall preparedness as well as new product launches that occurred at the end of 2020 and beginning of 2021.
UMW Toyota will be pushing sales promotions in the coming months to improve sales numbers further. For September Yaris customers can enjoy instalments from as low as RM493/month with the EZ Beli financing scheme and Toyota RAV4 buyers can get cash rebates of up to RM10,000.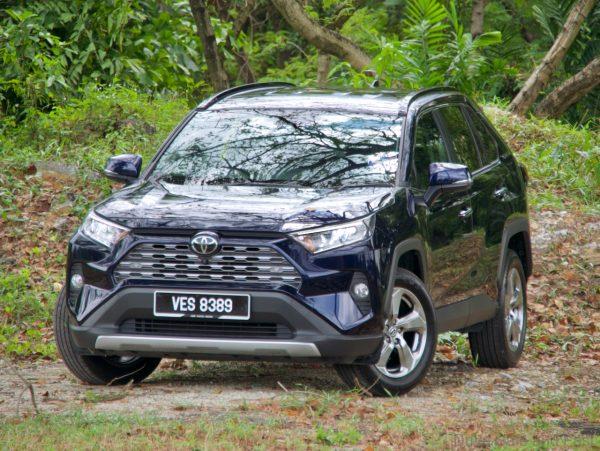 Here's what the President and Deputy Chairman of UMW Toyota Motor have to say.
"It has certainly been challenging for us, but we understand the necessity of the actions taken by the Government to fight the COVID-19 pandemic. On our part, we have made sure that our workforce has been vaccinated so that we can safely resume and continue our activities at our facilities around the country," said President of UMW Toyota Motor, Ravindran. K.
"We will be having sales promotions in the coming months so if you are shopping for a new vehicle, look out for them as you will get great deals and of course, save on sales tax until the end of the year," he said. "Our loyal customers are also not forgotten and we will soon announce a new program that will reward them for their loyalty to the brand over more than five decades."
"We thank our loyal customers for their patience, support and understanding. It is a challenging time for everyone and we have been doing our best to assist customers by maintaining communication channels for them to use if they have a problem with their Toyota or Lexus vehicle. Now that activities can resume, we hope they will ensure that their vehicles continue to have maintenance service carried out," said Akio Takeyama, Deputy Chairman of UMW Toyota
Motor.