Automotive
Published on October 27th, 2021 | by Subhash Nair
0
All-New, 5th Generation Land Rover Range Rover Revealed
The 5th generation Range Rover is here and it looks like a concept vehicle.
Land Rover's flagship SUV, the Range Rover gets completely refreshed with an all-new generation model. The new car features a completely smoothened-out design with flush panels, soft curves, and delicate surfacing work. In most photos and videos it looks more like a concept render than a production vehicle, but this is what Land Rover engineers have been able to achieve.
This all-new Range Rover is available in a number of configurations. The first thing to decide on is whether you want a short-wheelbase or long-wheelbase model. Then, decide if you want the ultra-luxurious 4-seater variant, the practical 5-seater, or the more utilitarian 7-seater model. That's right. For the first time, Range Rover customers will be able to option in a 3rd row of seats without having to purchase the Range Rover Sport model.
There is also a range of powertrain options to choose from:
3.0L inline 6 petrol mild hybrid – 395hp
3.0L inline 6 petrol plug-in hybrid – 434hp to 503hp
4.4L V8 petrol twin turbo – 523hp
3.0L inline 6 diesel – 296hp to 345hp
Trim levels range from SE, to HSE to Autobiography on the standard models and there are SV models with several design themes available.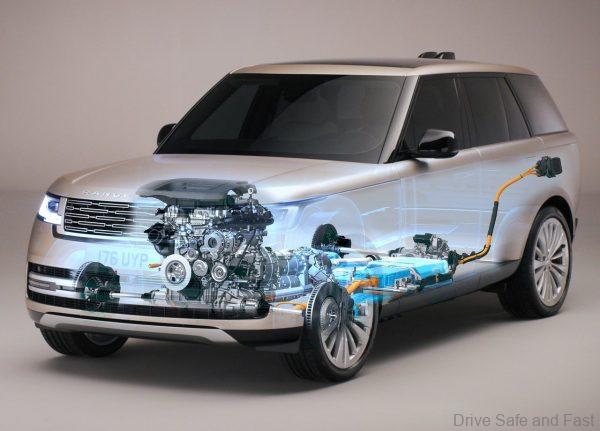 The 3.0L inline 6 engine options come from Jaguar Land Rover's own Ingenium engine family. However, the flagship petrol engine is a V8 sourced from BMW. This 4.4L twin-turbo V8 is also found on the BMW X7 in other markets. Plug-in hybrid models will get up to 80km or real-world pure electric driving capabilities.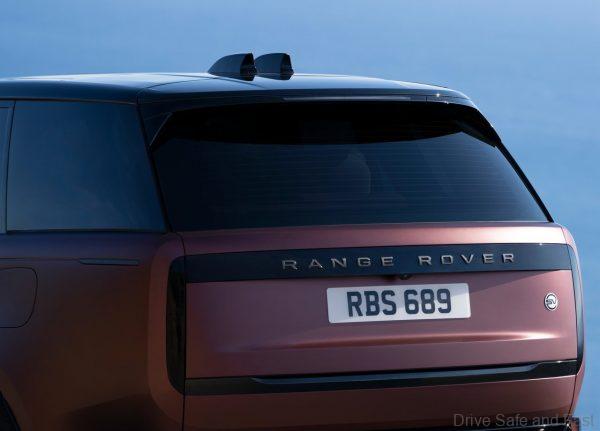 The new Range Rover is built on the new Modular Longitudinal Architecture MLA-Flex and features an intelligent all-wheel drive, an Active Locking Rear Differential and All-Wheel Steering as standard.
New Dynamic Response Pro features a powerful active 48-volt electronic roll control system that feeds 1400Nm into the anti-roll bars to keep body movements under control. Fully independent air suspension with twin-valve dampers controlled by Adaptive Dynamics keeps the new Range Rover composed through the worst conditions. Land Rover's Terrain Response 2 system is available for automatic, all-terrain use.
5th Generation Range Rover Design
Heading the new Range Rover design is veteran Gerry McGovern. The falling roofline, strong waistline and rising sill line are three trademark features that define the silhouette of the new Range Rover. In this generation, Land Rover has opted to create cleaner finishes by incorporating retractable door handles, rounding the edge of the doors to create a more seamless transition into the glass windows. They've also included a split tailgate into the design. Most of the design work has been put into creating the impression that the vehicle has been milled from a solid block of metal.
This clean surface work has a practical purpose too, lowering its drag coefficient to 0.30 and making this the most aerodynamically efficient luxury SUV ever made.
Inside, the new Range Rover features some familiar design cues to the current Velar and Evoque models but has its own unique touches. More sustainable materials are on offer this time around including Ultrafabrics developed with Kvadrat for customers seeking leather alternatives.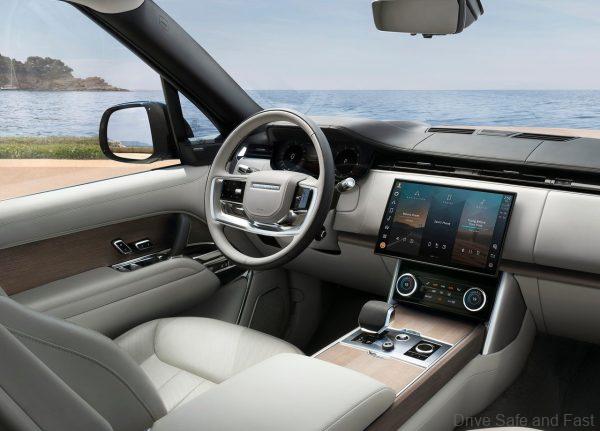 The new Range Rover features a 1600W Meridian Signature Sound System with 60mm 20W speakers in the main headrests. Active Noise Cancellation is played through the vehicle's 35 speakers (including the headrest speakers) to create personal quiet zones without headphones.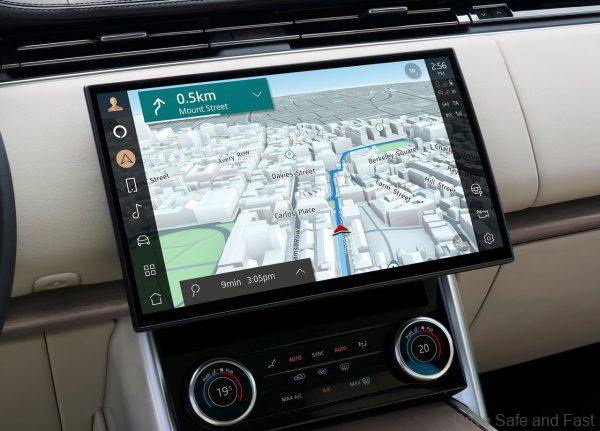 Advanced nanoe technology on the first and second-row air-cond vents held to significantly reduce odours and viruses. Range Rover's Cabin Air Purification Pro system also features CO2 management and PM2.5 cabin air filtration.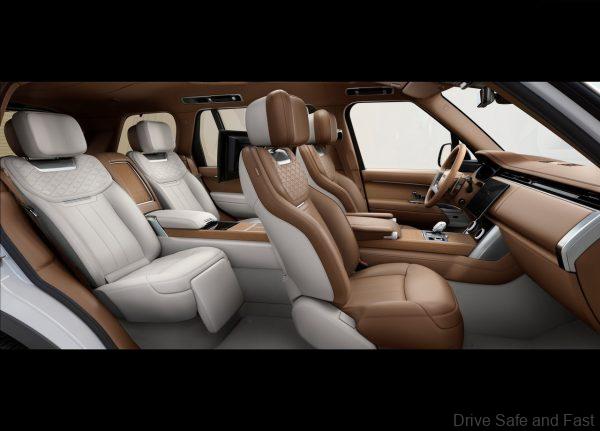 The all-new Range Rover is also the first to feature 4 Power-Assisted Doors with integrated hazard detection and anti-pinch. Doors can be controlled through the 13.7″ Pivi Pro curved screen or through the door handles.
The new Range Rover is made in Solihull, UK and is priced from £94,400 in the UK.