Automotive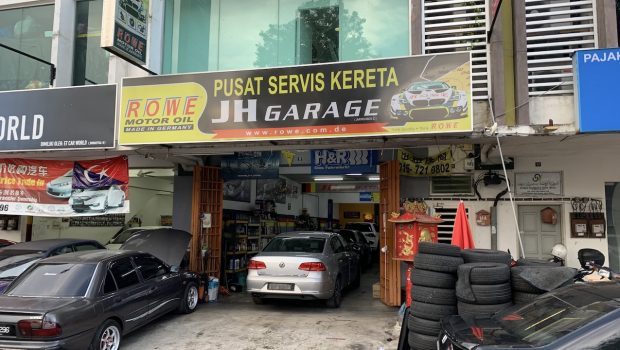 Published on October 24th, 2021 | by Subhash Nair
0
Where To Service Your Volkswagen In Johor Bahru: JH Garage
This is not a sponsored post. We just found a decent VW garage in JB called JH Garage and want to share this with the Volkswagen community.
My dad owns a 2012 Volkswagen Passat 1.8 TSI. The car is out of warranty and he has had some not-so-pleasant experiences with the service centre in the past. Let's just leave it at that.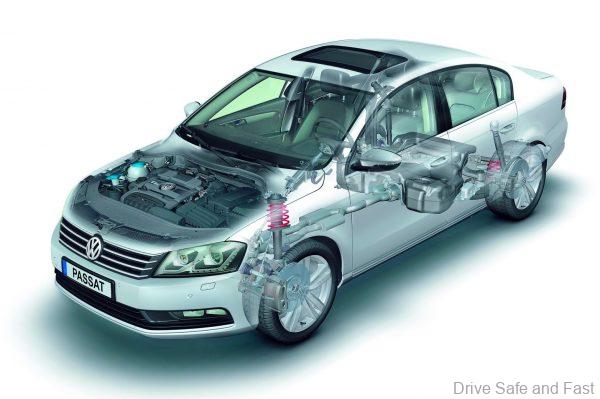 For the last 2-3 years, he has been taking the car to his long-time mechanic friend for regular oil changes. This mechanic is a little older, and is more versed in older continental cars and contemporary Japanese vehicles. There are certain specialised tools for Volkswagen servicing that he lacks. The car was due a service and it had an error message pop up as well. I was not sure where to send it, so I asked on my personal Instagram page for help.
Automacha's own Joshua Chin reached out with 2 suggestions: JH Garage, in Bandar Uda Utama and Euro Edge One, in Taman Mount Austin. We decided to give JH Garage a shot.
Full Disclosure
This is not a sponsored post. We did not get a discount or any other deal with JH Garage for this post. We're also not taking responsibility for your experience with JH Garage, should you decide to try them out. We're simply sharing our experience with them for Volkswagen owners in Johor Bahru who are looking for alternatives to the authorised service centres here. If you have any of your own opinion of JH Garage, or have other alternatives to share, please contact us or leave your comments below.
Finding JH Garage
JH Garage's listing on Google Maps has accurate contact and location information. However, you may encounter a slight issue when navigating there via Google Maps, as the last turning into the shophouse lot from the housing estate may be blocked off. This happened to us, so we had to double back and try the next alleyway, which was not blocked. You can also head to the row of shophouses directly when you see it instead of following the exact directions. Try Waze directions to JH Garage if you prefer.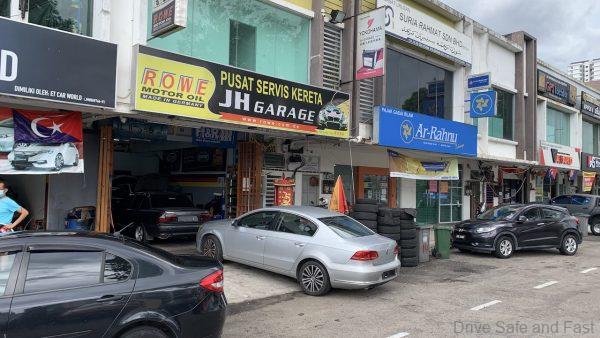 JH Garage occupies a single shophouse unit and only has space for about 3-4 vehicles at one time. We suggest calling ahead of time to book an appointment. That's what we did. We called at 12pm and they had a slot for us at 2pm for an oil change and inspection.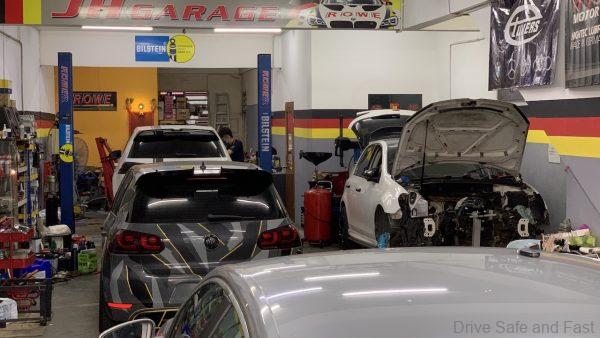 When we arrived, we found the mechanics were working on 3 other modified Volkswagen Golf MK7s. They also had a bunch of performance-enhancing mods on hand. If they knew the limits of these machines, they'd likely be equipped for a stock standard car. Their Instagram page also showed they'd done work on other modern continental vehicles.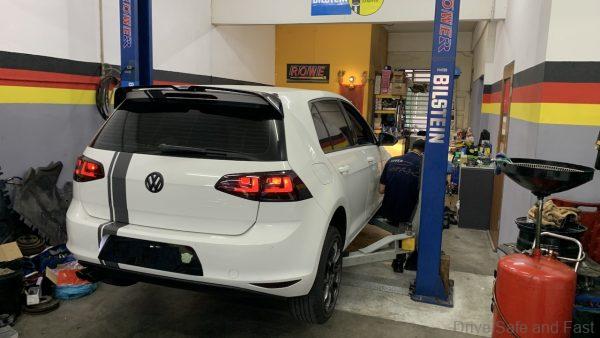 The JH Garage Prognosis
JH Garage's Alim handled our vehicle. We opted for fully synthetic oil, as the vehicle is not driven often and is serviced based on time rather than mileage. Fully synthetic oil retains its wear-protectant characteristics for longer periods.
We left the vehicle there and headed home. Within a couple of hours, we got a call from Alim with his diagnosis. He had discovered that the engine, with just 140,000km of mild-mannered driving had developed minor leaks. However, after cleaning it up and replacing the oil and putting in a new filter, the leaks were not showing up. He asked us to monitor this in future, but for now, it was not an urgent matter. He had discovered that the air cond filter had to be replaced, as did a fan belt. Coolant also had to be topped up. There was also a sensor fault that disappeared after resetting the codes. His part prices were reasonable and his labour amounted to just RM50.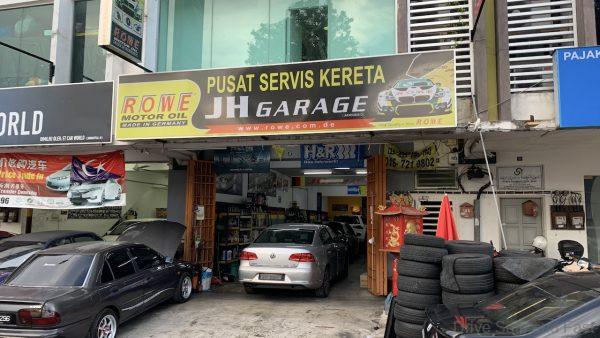 Any Complaints?
Honestly, we were very satisfied with JH Garage's handling of my dad's B7 Passat and will likely return to them for further services and repairs. Our only complaint was that there was a strong smell of cigarette smoke in the cabin after the service. However, this disappeared within a few hours with the windows down.