Automotive
Published on October 19th, 2021 | by Subhash Nair
0
Vehicle Production Up By 229% In September 2021
The Malaysian Automotive Association September 2021 production and sales data.
The Malaysian Automotive Association (MAA) has released production and sales numbers for the month of September 2021. September 2021 was the first full month of automotive production and sales since the full lockdown phase of this year's Movement Control Order effectively shut down car production and sales in the country from June 2021.
The government eased this lockdown for the auto industry in mid-August after it had reported lost some RM14 billion. The 2 weeks of resumed sales and production in August 2021 was enough to yield a month-on-month increase in sales of 147% and a 400% increase in production.
September 2021 vs August 2021 Production
Last month, over 45,972 vehicles were produced in Malaysia, a 229% increase from 13,961 vehicles made in August 2021. Not quite as dramatic as shift as it was between July and August, but still a substantial increase. However, this number is still much lower than September 2021's 51,987. Is this down to the global chip shortage or lower overall demand in the market?
September 2021 vs August 2021 Sales
A similar trend is observed in terms of domestic car sales. 44,275 vehicles were sold in September 2021 compared to 17,500 in August 2021. That is an increase of 153% month-to-month, but again, still much lower compared to the 57,758 vehicles sold last year.
MAA reported that sales were affected by 'low consumers' sentiment', with many orders being cancelled. However they are positive that the month of October 2021 will show an increase in sales as businesses begin to reopen and with interstate travel being opened up.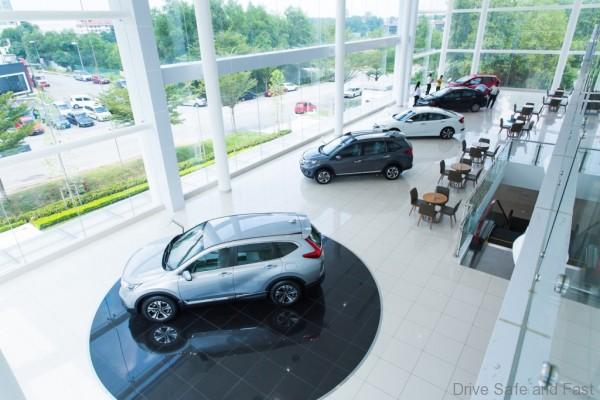 PRESS RELEASE
YTD Sales volume for September 2021 was 7% lower than similar corresponding period year 2020.

Total Industry Volume (TIV) for September 2021 was 153% higher than August 2021 (which was at 17,500 units only)
● Full month of restored business operations nationwide following the relaxation of movement restrictions
● Shortage of computer chips had affected sales of certain makes
● Certain makes faced some cancellation of orders due to low consumers' sentiment

Outlook for October 2021
● Sales in October 2021 will be better than September 2021
● Business operations have been restored nationwide
● Companies ramping up production and deliveries of vehicles