VOTY
Published on October 28th, 2021 | by Subhash Nair
0
VOTY 2021//7-Seat Family Vehicle Of The Year – Mitsubishi XPANDER
The fresh-faced Mitsubishi XPANDER was a welcome addition for those shopping in this segment.
Large families with smaller budgets haven't had a lot of options for 7-seater vehicles. The same familiar faces have soldiered on for many generations and we only see a trickle of new additions every so often.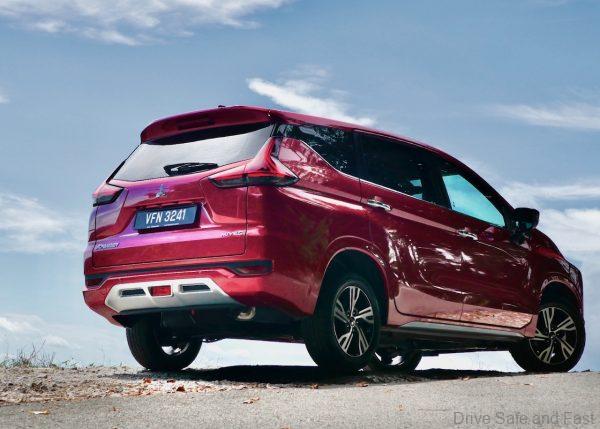 In came the Mitsubishi XPANDER with 7 seats, modern, premium looks and enough equipment to keep customers happy at its price point. With just one all-new nameplate, Mitsubishi Motors Malaysia was able to claw back its market share to a very respectable percentage. And it's for good reason. The XPANDER is packaged well and breathes new life into an otherwise slow-moving segment.
All-in-all, the Mitsubishi Xpander presents a really good deal for the money. It's practical, well-equipped, and good looking. At just over RM90,000, the price is actually just about what you'd expect. The airbag count is a little low, but otherwise the usual safety aids are there.
Mitsubishi Xpander Specifications
Engine: Inline-4, 16-Valve, DOHC, Petrol
Capacity: 1,499cc
Gearbox: 4-speed Conventional Automatic
Max power: 104hp @ 6,000rpm
Max torque: 141Nm @ 4,000rpm
Price: RM91,369
About the VOTY Awards 2021
The Vehicle of the Year (VOTY) Awards is sponsored by Allianz Malaysia Berhad and is judged by Daniel Sherman Fernandez, Ross Hadi, Amirul Mukminin and Subhash Nair from Drive Safe and Fast (dsf.my) and GohedGostan.com.
The selection process is simple and clean. All cars launched in Malaysia within 13 months of our cutoff date are eligible for entry. We contact all car brands officially operating in Malaysia and ask them for test cars for each of our judges. There's no participation fee, no tables to buy, no package deals — nothing. Any judge who drives an eligible car gets to vote for it. A simple majority is all it takes for a vehicle to win in a given category.
The categories are kept as consistent as possible from year to year with some modifications when a certain category is not adequately represented or is over-represented in that particular year. You can view the categories over the years by looking through our "VOTY" tab on the dsf.my page.
Our title sponsor Allianz recognizes the integrity of our team and all players involved in deciding on winners and leaves all decisions to us regarding the winners. We hope our readers appreciate the efforts of all parties involved and provide us with feedback on how we can further improve on this.