Automotive
Published on November 16th, 2021 | by Subhash Nair
0
All-New Daihatsu XENIA Previews Next-Gen Perodua Alza
We could be seeing the makings of the upcoming Alza with the debut of this Daihatsu XENIA.
The Perodua Alza is an immensely successful compact MPV in Malaysia, but it is starting to show its age. Today, it's the only vehicle in the company's expanding lineup that still lacks stability control and any Advanced Driver-Assistance Systems (ADAS). It was first debuted back in 2009 and has soldiered on with the last update coming in 2018. At the 2021 Gaikindo Indonesia International Auto Show (GIIAS), we finally saw what should be the replacement to the current Alza in the form of an all-new Daihatsu XENIA. What's interesting is that this time around, Toyota will also be sharing the same bones as the XENIA on their 3rd generation Avanza, which was also shown at GIIAS 2021.
Both the new Daihatsu XENIA and the new Toyota Avanza are riding on the Daihatsu New Global Architecture (DNGA) platform and share major body lines and panels. However, the design language, finish, materials, equipment, tuning and construction of these vehicles are vastly different, just as there's a difference between the Daihatsu Rocky and the Toyota Raize.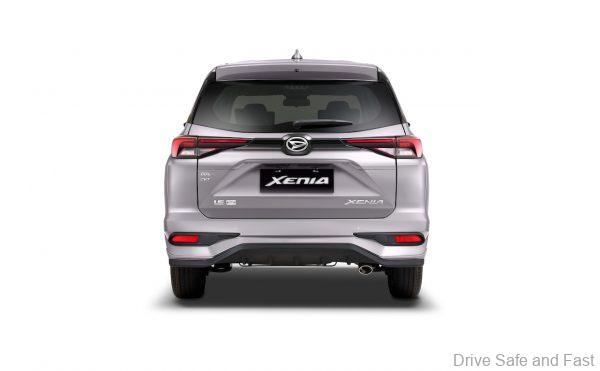 In the case of the Alza, we think the Daihatsu XENIA is probably a more accurate preview of what's to come. It too is a popular. In Indonesia, the XENIA is the most popular Daihatsu vehicles on sale with nearly 700,000 units sold and it was based on the outgoing Avanza. The Daihatsu version of the Perodua Alza was called the Boon Luminas, and it was not on sale in Indonesia.
This time around it looks like the old rear-wheel drive XENIA and Avanza have been reimagined as front-wheel driven vehicles and the new Alza can naturally use the same core components in its design.

The new XENIA is built on DNGA with a transverse-mounted front engine and front-wheel drive package with 160mm more length than before, larger tires, a sportier interior and exterior look and greater safety. The 1.3L and 1.5L NR family petrol engines are featured here together with a D-CVT automatic option. The Daihatsu XENIA also features Smart Assist active safety.
The new Daihatsu XENIA measures 4,395mm in length, 1,730mm in width and 1,700mm in height.
The current Perodua Alza measures 4,220mm in length, 1,695mm in width and 1,620mm in height.
It looks like if the XENIA is a preview of the next Alza, Malaysian buyers can be in for a much larger compact MPV in the b-segment. Knowing Perodua, the car will be feature-rich and priced to be accessible.