Cars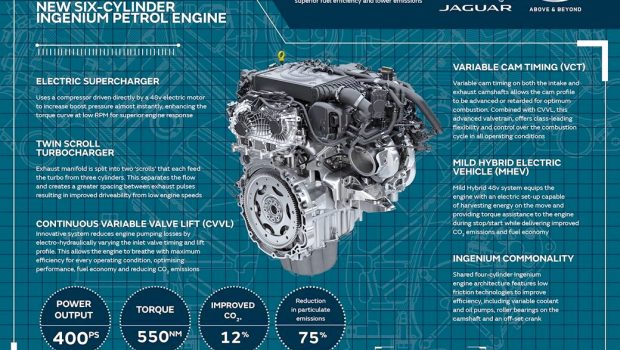 Published on November 12th, 2021 | by Daniel Sherman Fernandez
0
Ingenium Straight Six-Cylinder Petrol Engine Details
Did you know that Jaguar Land Rover has a six-cylinder Ingenium engine?
The 3.0-litre straight six-cylinder petrol engine from Jaguar Land Rover has been in use for some years now and this six-cylinder Ingenium petrol engine made its debut in the Range Rover Sport. It has mild hybrid electric engine system that reduces emissions whilst optimizing driving performance and fuel economy.
It was designed in-house using the company's flexible engine architecture and then manufactured at Jaguar Land Rover's UK Engine Manufacturing Centre.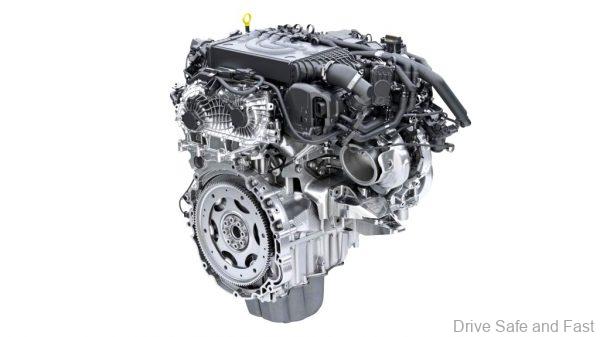 This straight 6 has a single cylinder head, not two which means there are economies of scale unlocked by sharing parts with the smaller Ingenium engines whilst delivering smoother power like with a V6.
PRESS RELEASE: Jaguar Land Rover is expanding its Ingenium engine family with a new six-cylinder petrol engine designed and engineered in-house, and manufactured at its £1 billion Engine Manufacturing Centre (EMC) in Wolverhampton, UK.
The 3.0-litre straight six-cylinder petrol engine, which will debut on the Range Rover Sport, is available in 360PS and 400PS versions with a torque capable of up to 495 and 550Nm, is more responsive and better balanced than the outgoing V6 petrol.
It features a unique combination of an electric supercharger to deliver immediate response supported by a twin scroll turbocharger and Continuous Variable Valve Lift, which boosts power and help the engine to breathe with maximum efficiency.
These performance-boosting technologies, combined with Mild Hybrid Electric Vehicle (MHEV) technology, optimizes performance, fuel economy and reduces emissions. The MHEV 48V system uses a small integrated electric motor to harvest energy lost during deceleration, and then intelligently redeploys it to assist the engine to maximize efficiency.
The in-line six-cylinder petrol engine is 20 percent more fuel efficient than the V6 petrol engine it replaces and is fitted with a Gasoline Particulate Filter, reducing particulate emissions by up to 75 percent.
By July 2020, just a year and a half later, Jaguar Land Rover celebrated the production and delivery of 1.5 million Ingenium engines worldwide.
The Engine Manufacturing Centre in Wolverhampton produces the ultra-efficient Ingenium powertrain family, providing a range of clean and electrified powertrains for all Jaguar and Land Rover models.
The advanced Ingenium family, which includes a range of clean, refined and efficient diesel, petrol and electrified engines, are built to maximize performance whilst at the same time reducing the environmental impact and running costs for customers.
Developed and manufactured in-house in the UK, Jaguar and Land Rover's all-aluminum Ingenium engine designs are modular, flexible and scalable, with common core technologies.