Used Cars
Published on November 16th, 2021 | by Daniel Sherman Fernandez
0
Volkswagen Cross Polo 2007 Model Used Buy Guide
The Cross Polo has been forgotten by Malaysians looking for a quality used compact car.
Launched in Malaysia in June 2007 as a fully imported model this compact crossover at the time had no rivals, however the segment buyers at the time wanted a hot hatch like the Polo Sport 1.4. Meanwhile, it was only in 2015 (8-years later) that a sleek looking rival arrived in Malaysia, which was the Renault Captur at RM118k.
So, this Volkswagen was 'lost' in the showroom and sales were never encouraging for the few years it was on sale as its brand new asking price was a lofty RM124,888.
Sitting slightly raised off the tarmac and sporting 16-inch alloy wheels, this Cross Polo was fully imported and had a 1,598cc engine that produced 105PS at 5,600rpm and 153Nm of torque from 3,800rpm. It was mated to a simple yet reliable 6-speed auto gearbox.
Passengers got 6-airbags (at the time no other car in its segment had 6 airbags) and a well screwed together cabin with hard wearing cloth seats and hard textured plastics around the cabin.
Effectively, this Cross Polo drivetrain was very similar to the super popular VW Golf Mk4 1.6L which was one of the most reliable VW's of its time and was a global best seller (never launched in Malaysia and so just a handful of imported units exists today).
Fast forward to 2021 and there are a few units on sale in the used car classifieds, very few and their prices hover between RM16,000 and RM23,000. This is about 15-20 percent of its new value which shows a depreciation of 80-85 percent in 14 years.
It must be mentioned that over the past few years there have been after sales and reliability issues with older Volkswagen's in Malaysia (mainly with the early TSI engines and DSG transmissions), but this Cross Polo 1.6L came before all these issues. So, there is nothing to worry.
The Cross Polo is fitted with super supportive sports seats which we love. Larger drivers may find these tight for space, if so the regular Polo might be the car to buy as it comes with standard seats which are wider at the sides.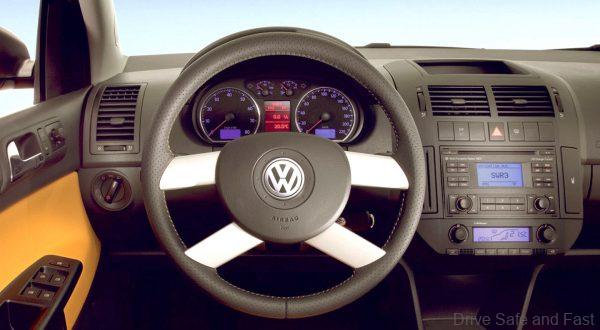 Generally, the Polo is a pleasure to drive and travel in with all of the driving controls falling easy to hand. There is a simple easy to use touch screen which you can play your music from your phone or USB device.
At the rear, the boot is about 25 percent smaller than you would find in a Volkswagen Golf Mk5. Larger items can be carried by folding the back seats though.
In the front there are lots of decent storage areas including a generous glove box, two under seat storage boxes which are big enough to take a couple of iPads and the door bins which fit drinks bottles.
Just so you know, this Cross Polo scored an 86 percent child safety rating in the Euro NCAP crash test, along with a full five stars overall.
To put this in context, this is the same mark as was awarded to the Volkswagen Golf Mk5 and VW Touran MPV with class leading safety features.
So, if you are looking for a used premium compact hatch with good safety and easy ownership experience, look for a Cross Polo and thank me when you meet me some day.